Reviews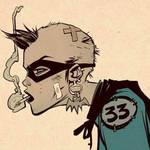 SatelliteKid
2015-10-07 17:39:12 UTC
Spiffy!!
This place is the bee's knees!! So clean, so professional, and very top drawer!
I have come here again and again, and with their point system, I will yet again! Good prices, knowledgeable staff, clean store, and great atmosphere!! Much recommended!!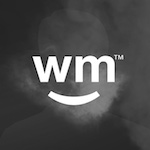 number34
2015-08-13 18:56:07 UTC
Too Expensive
When dispensaries are charging as much as this place it really encourages patients to grow it for themselves. Seriously.....$65 an eighth for certain strains?.......what year is this?......1986???
The Patients Pick is $50?? o_0
,,,,I only go here when I can get medicine for under $50/eighth. Now that the PP is much more expensive I don't know when I'll be back.
Official Dispensary Response
We believe in Canna Culture and encourage patients to grow cannabis and grow with us. We have a vast menu and the right medicine for all our patients. Try an indica favorite 'Gorilla Glue' for $15 per gram $45 per eighth. It is smooth, heavy, and puts down insomniacs. Our Patient Pick is Awesome. OG Kush Organic for $40 is a patient pick classic. As a matter of fact, we will be running with TWO Patient Pick's this week. High Quality Buds - High Quality Service. Come on back and check out what's new at Canna Culture Collective in South San Jose Ca.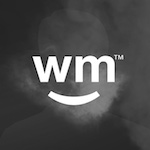 psychocvndy
2015-07-29 03:55:03 UTC
Bomb Ass, Dank Ass
amazing customer service and a very friendly atmosphere.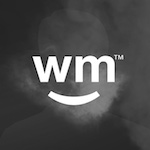 TheHooBah
2014-12-09 03:17:47 UTC
Quality Collective
Visited this collective and joined after experiencing professionalism from all staff whom I encountered during my visit. My budtender Harold was very friendly & very knowledgeable. I will surely be visitng here anytime I amnin the area. Well done, Canna Culture Collective!
Official Dispensary Response
Thank You Very Much for your honest feedback. We take pride in providing the positive experience you encountered at our collective. The Communities collective. Thank you again, if your in the area come by and see our amazing variety of 20+ flower strains : ) Here's to great medicine and wellness!!!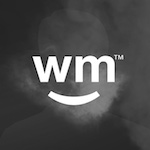 drrusscampbell
2014-12-01 07:01:49 UTC
this was different
this was the first place where we were not offered something as a new patient/member. occasionally we are told to remind the budtender that we are new patients, but even after kind of sideways mentioning that we were expecting something, NOTHING. we prefer a pre-roll, or an extra .5 or gram, and have been given an edible, but here NOTHING. the quality, atmosphere, and staff were great, nothing notable, and price was little high, so we probably won't visit again.
Official Dispensary Response
Dear drrusscampbell, on behalf of The Canna Culture Team, we sincerely apologize. We in fact do offer a $45 Eighth on your first eighth for new patient's and in case you decide you want something else a preroll should in fact be given in it's place. Again we apologize you did not receive either of these gifts for signing up at our Collective and are taking measures to ensure this does not happen again. If you do find it in your heart to give us another shot please don't hesitate to ask for Joshua (Manager) so we can make this right.
Sincerely,
Management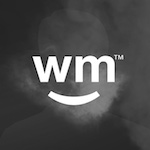 toxigenicpoem
2014-10-11 03:33:48 UTC
Love, love, love this club
By far the friendliest club I have joined. I maybe bias because I live close, but I really enjoy stepping into canna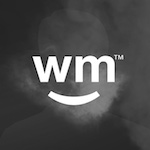 KillaKarloff
2014-10-09 22:28:11 UTC
Great quality buds and staff
This is my favorite dispensary by far. Tenders and front desk employees are always friendly. Their buds are always top shelf. Best dispensary in this area by far!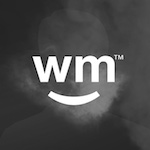 thelum
2014-07-04 17:56:42 UTC
Great spot - could be better
This place has very high quality flowers, present themselves as a high end club but are not transparent with potency test results. While shopping I asked my bud tender if they had any thc% info for the various strains on offer and he said no. However after choosing and paying he printed a bag label - 26% THC!!! The front desk was clueless how the "releaf lounge" worked and wildly misquoted access prices. I thought $10/month just to have access to PAY for dabs was a bit ridiculous but I tried it out anyway. Dab was a good size and were using nice equipment. In summation - GREAT bud but quite pricey, will go back on special occasions.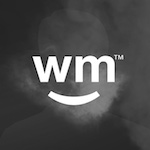 PurpleBomb
2014-04-03 19:58:09 UTC
~Top Shelf Collective~
I've had my Cannabis Card since September and have tried my fair share of Clubs in San Jose since then. Canna Culture is my go-to when I want the best medicine, period. Even the smallest amount of their high grade flowers like Master Blaster , Sonoma Coma, and Honey Badger never fail, even for someone with extreme tolerance. Lately , I have been coming to Canna Culture for their Medible Wednesdays..(25% off) ..and so far I have to admit that the FUBAR is no joke as a high end edible. The prices are good , right in line with and if not better than the neighboring collectives and their staff is always inviting and knowledgeable. They set the bar for their professionalism and I appreciate being a member of the Canna Culture Collective.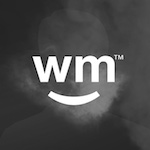 HeavyHitterDom
2013-12-31 18:15:37 UTC
Best colletive in KILLER CALI!
Came up to san jose for the holiday ti visit family and get some GREENS! Did my homework and found canna culture. Easy to find and awsome staff. Everyone said hi and made you fell welcome. The bud tender was right on. Pick up some purple that was KILLER! Ill b back today to pick up more to bring the NEW YEAR. THANK CANNA CULTURE.
X
Membership
To access this feature, you need to upgrade your membership. Give your friendly Sales Rep a call today at 844-Weedmaps!
First-Time Patients
~ NEW PATIENTS ~
Get an 1/8th of any strain for ONLY $45, or House Pre Roll (EXCLUDES CannaMin)
(Please Be Ready To Present Your Original Doctor's Recommendation & Valid California ID.)

~RENEWING PATIENTS~
Receive House Pre Roll



Announcement
SAVE 20% on EDIBLES every WEDNESDAY!

Compassion hours are from 2p-4:20p daily. Receive 10% off your donation. (Excluding CannaMin products).

DON'T WORRY ABOUT PAYING TAXES, THEY ARE INCLUDED IN THE PRICE OF YOUR DONATION!!!
Available Here
Hours & Info
ADDRESS
3591 Charter Park Dr.
San Jose, CA, 95136
MEMBER SINCE
August 10th, 2011