Put your business in front of active cannabis consumers, convert them with deals and the convenience of online ordering, using integrated solutions designed to grow your business.
Your customers are looking for you now on Weedmaps.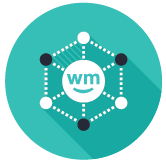 of active cannabis consumers each month
more engagements with Premium pages

More active consumers are on Weedmaps than anywhere else, and our marketing solutions can put you in front of more of them.
Run deals to help your business stand out, and give your customers the convenience of online ordering for delivery or in-store pickup.
Display up to date menus with Live Menus, and simplify your order process with Orders Integration. If you use a Point-of-Sale (POS) from one of our technology partners, set-up is a breeze.
Explore the Weedmaps Business ecosystem.
Ready to get started with WM Business?