Reviews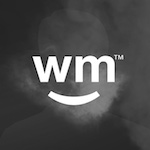 SuperSilverHayes
2015-04-27 04:12:45 UTC
Always happy with MMRC
1 personthought this review was helpful!
Thanks again MMRC. Tony has been my BT here for years now and it's always a pleasure to see him. This shop has a lot of fine meds. I would wholeheartedly recommend to any friend that they stop by and find what MMRC carries that fits their med needs. They really have some superior flowers, strains, waxes, and I like their edible selection. I can't believe their waxes are $35 right now.... Edibles being 10% off really helped me out my most recent visit.
I don't like the preweighed flowers and feel that they should overweigh if they are going to preweigh. But that's my only complaint. If every patient opened their 1/8s and found 3.8gr they would never ever hear a complaint about it. However, some of the flowers they carry are so damn good that it's hard to complain as long as you get your full 1/8th.
Official Dispensary Response
Thanks For The Kind Words SSH. It's Always Great Seeing You!
Our Goal Is To Provide The Best Quality And Be Consistent.
For Future Reference We Have Extended Our Sale Until Further Notice.
Till Next Time Brother!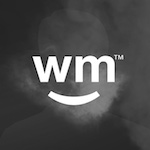 Whatthevera
2015-04-21 23:11:29 UTC
Super Dank & Super Friendly
1 personthought this review was helpful!
Went there for my first time today! Everyone there just had such a good vibe. Plus what I picked up is really good, better then a lot of places (with a good price too)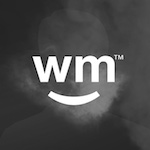 PileOfCalyxs
2015-04-05 21:14:11 UTC
8ths weighing 3.4 !?!?
This is the 3rd time this has happened. My 8th are weighing out to 3.4. ALL 4 of them! So thats .4 you shorted me!....AGAIN! I swear if this happens one more time im not coming back!! I did my part i gave you money!!....Now you do your part and weigh out my weed right!! wth!?...Nickle and diming patients!??
Official Dispensary Response
We have you covered. If there is a problem with the weight on any of our 1/8ths we gladly take care of that for you. We definitely don't nickel and dime that's for sure, please let us know who you are on your next visit and we will make it right for you.
Thank you....
-GA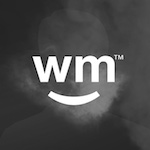 budlove68
2015-03-31 20:14:31 UTC
Golden Goat
2 peoplethought this review was helpful!
I recently picked up an eighth of Green Angel's Golden Goat strain. Wow, is that some strong shit! As a cannabis veteran, I've had some hard-hitting weed in my day, but this Golden Goat might just be the strongest sativa I've come across. Upon cracking open the container, you're hit with a pungent, spicy scent that is unlike other strains. The taste is exactly like the smell - sweet, spicy and delicious. I usually use the Volcano to vaporize my herbs, and the taste of this strain in the Volcano is tough to beat. I rolled up a joint of it to take on a road trip and was pleased to see a snow-white ash as I smoked it - a good indication that these meds are flushed well. But the proof, ultimately, is in the high, and this Golden Goat delivers a serious buzz. I overindulged during my first session with it, and it made me feel both paranoid and racy. Not too many strains these days do that to me. Since then, I've learned to do smaller amounts at a time, and it's perfect - a pleasant, energizing buzz that lasts a long time. If you like sativas, I'd head over to Green Angel right away before the Goat leaves the building.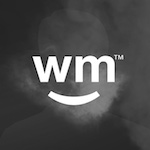 ccambrid
2015-03-21 22:49:31 UTC
New Vape Taste (Tiger Vape Hemp Oil)
1 personthought this review was helpful!
Wow. Just tried the new blueberry Tiger Vape Oil e-juice, and I might have to start getting this on the Regular! Taste and feel is on pay if not better than the rest! Try It! - cyrus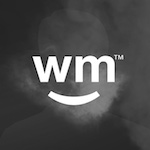 TraNequa1
2015-03-17 19:55:40 UTC
Greatest Bud in West LA
1 personthought this review was helpful!
They always have great deals and their bud is super affordable
Official Dispensary Response
Thank you for the support, and yes we believe we have some of the best quality at any donation...
paperbugs
2015-02-18 19:40:20 UTC
Gorilla Glue #4
2 peoplethought this review was helpful!
I came through here on Sunday afternoon, picked up some Durban Poison, a Phyllis Diller Joint (they were sold out of jars) and Gorilla Glue #4, and had to drop