Reviews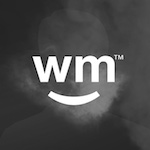 KrunkNiqqer
2015-07-29 21:13:07 UTC
Fantastic, Friendly, All-Around Great Dispesary
it's Wednesday, July 29th of 2015, and today was my first visit there.
First thing you'll notice are the blackboards with all their specials for every day, which is great because some places don't even have anything up and won't say anything unless you ask them. Thumbs up already.
I was greeted by the pretty receptionist, I filled out the paperwork, and then she was very clear about the rules of the place and what not to do. If you're an FTP, you'll get a little pass and the receptionist will tell the bud tenders, and that way you'll get your goodie bag and some other good stuff. Once I got to the back room, Alex gave me a warm welcome and I immediately felt comfotable. I didn't feel sketched out like I do at other dispensaries. I asked him for some medicine for migraines and he recommended a couple of good flowers. I asked for about 4 grams of different stuff and I ended up leaving with around 7 because he hooked it up.
For my first time there, it felt pretty awesome. So thank you guys at THT, I will definitely be coming back.
-Luis
Official Dispensary Response
LUIS,
WE ARE MORE THAN HAPPY TO HEAR THAT YOU ENJOYED YOUR FIRST TIME EXPERIENCE HERE WITH US! WE APPRECIATE ALL YOUR KIND WORDS AND THAT YOU TOOK THE TIME OUT TO COME CHECK OUR SHOP OUT! BE SURE TO CHECK OUR WEEDMAPS PAGE OUT FOR ALL OUR DAILY DEALS AND FUTURE DEMOS COMING UP FROM OUR DIFFERENT VENDORS! WE HOPE TO SEE YOU AGAIN SOON!
MAD LOVE, THT!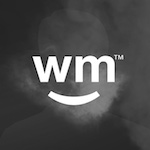 Dancingdiva
2015-07-28 18:10:41 UTC
Can't remember the name
That's how good it is - "F. I." - a smooth indica with a bit of a creep. Love this shop - friendly staff, great choices and lots of mad love.
Official Dispensary Response
WE'RE GLAD YOU'RE ENJOYING THAT F*CKIN INCREDIBLE, I GUESS THE NAME KINDA SPEAKS FOR ITSELF HUH?! THANKS FOR DROPPING BY TODAY!
MAD LOVE, THT!