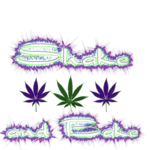 FEATURED
Reviews
TOP of the line in EVERY Way!!
1 personthought this review was helpful!
One of my FAVS if not THE FAV (!!) Incredible Selection and Deals on GREAT BUDS!!! The Budtenders are THE BEST!!! and the selection of other things including edibles is Unbelieveable!! And they treat their ongoing customers and new ones too with the BEST ATTITUDE in the BIZ!!! Unfortunately they closed early on this past Sunday and i drove to another place - i shouldve waited till Monday LOL! HI BREE!! Hi MANDY!! HUGS HUGS HUGS
LDank
Sold me a eighth of purple straw dawg for 60$ said it was top shelf what a ripoff for that bs didn't even get a buzz off that shit ! Very Disappointed Will Never GO BACK To THIS JUKE JOINT !
Rude staff
I will not be back again solely based on the demeanor of the front desk staff! They (3 guys) first seemed annoyed that I interrupted their conversation... That is until they tried to hit on me... Not ok
This place is awesome!
Very safe location. Amazing staff! Good prices. Will definitely go back
love this place
good shake good bud great quality and nice budtenders, awesome prices
my fav dispensary
No one can compete with there awsome bud tenders or great selections on all medication. bree is the bestt
RETURNING FORSURE!!
1 personthought this review was helpful!
Have to start with the girls that work here are beautiful and doper than the dopest dope around! they are very knowledgeable on everything they have, and what they describe is right on, not just a bullshit lie just to get rid of stuff, easily accessible while being pretty secure. the bud quality was good , i definatly enjoyed their flower. kosher cookie and nice guy were pretty damn good. Overall my brother and i will definatly be returning!! thank you gals!
Nice place😊😊
1 personthought this review was helpful!
GREAT BUD ALL DAY MEADIBLE ARE AWESOME AND THAT GIRLS ROCK SO COOL TELL THEM FE FE SENT YOU
read, not good...
2 peoplethought this review was helpful!
i guess the people who own this own skyhigh in pontiac, not good people
All around great place.
1 personthought this review was helpful!
They've got good bud, awesome edibles, and everything else you could need. they have some awesome $10 strains as well!