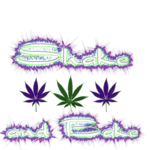 FEATURED
S&B Holistic Center
Medical Dispensaries / West Detroit   (212,288 hits)
Reviews
Good Bud!
Went in for the first time a couple days ago and I was very impressed. the new patient package you get draws you in before you even get to the bud. Asked to try their three favorites and was impressed. one if the strains I got was the Sage&Sour and it was great!
A bit expensive, but good quality and kind staff.
Staff was more than willing to help me find everything I needed. They had a wide selection and a unique one as well. Its a bit pricey but thats what you'd expect with the quality and service offered at this dispensary. Try it out, and make sure you pick up one of their 'DynoStick's.
Plus dude, free Capri Suns lmao
Cool place
Nice lil spot off Schaffer and 8. Fenced lot and very safe. Staff inside is mellow and laid back. Very helpful. No complaints here.
not on the list
i go to dispensaries all over mi just to write a review ..this place does not make the list .. i bought a few grams all medium grade im guessing they were 10$ but all terrible i had a lady bug in one tube .. all in all dont waste ur time
My new new.
This is my new place to go to. They hook me up with some good medicine. I will be back.
very nice.
1 personthought this review was helpful!
staff is very polite from start to finish. budz are always good quality when im there, never have been disappointed. one of my favorite spots.
run of the mill
1 personthought this review was helpful!
amber shatter is fine, wax is another story. i've been here a few times and the staff is friendly. my concern is that i purchased a 10 pack of seeds and only 2 germinated (waited 4-5 days to see a taproot). several also just fell to the bottom of my container as they were garbage. as of right now, only one made it through this far, and i had recently germinated 8/9 seeds using the same method for another strain used as testers. seeds were weak/damaged as far as i'm concerned.
Best dispensary around
1 personthought this review was helpful!
Bud is always on point. Specials all the time for people on a budget but still want top notch meds. Friendly and knowledge staff. Safe and gated parking lot. Thanks clair for the meds!
Good Budz
1 personthought this review was helpful!
the staff is great and the location is convenient, off and on 8 mile with no problem. the previous reviewer that had bad vibes, try going in the day time,or have security walk out to the car with you. i had no problems(with me being a guy) but its understandable and im pretty sure the lot is under closed circuit. i wouldn't feel safe if it was in a really bad area but the neighborhood is practically suburban!
Excellent
1 personthought this review was helpful!
No complaints here. Great meds, excellent service!!