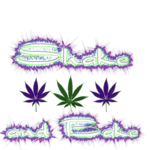 FEATURED
S&B Holistic Center
Medical Dispensaries / West Detroit   (215,778 hits)
Reviews
BEST BUD TENDER
I would just like to thank the young lady bud tender for the recommendation to get the 313 OG yesterday. I am disabled and always in pain and money is always low so i look for the best deal for my money and the 313 OG you suggested blew me away ! I am a everyday smoker and have been for a long time and my tolerance levels were no match for the 313 OG you suggested THANK YOU!!!!
I love S and B .
I love the people here .honestly it's like being around my family because my family is open and honest like the people at S and B. There medicine is wonderful and I definitely feel safe going there and I love them and go as often as I can
Must Go
This was one of the best dispensaries I've been to. Definitely coming back to see these ladies!!!
they made movement a special event again
great variety & price points along with a witty & cute bud tender that seems just like an old friend
Loved it
Staff is friendly; it has a happy atmosphere. Free drinks.
average
1 personthought this review was helpful!
place is ok top shelf is decent,
would like to see more friendly people here. a smile goes a long way
great vibes
great vibes, love the bud. ill be coming back
great vibes
great vibes, love the bud. ill be coming back
great vibes
great vibes, love the bud. ill be coming back
Good service and good weed
i was pleased with how i was treated here and how good the medicine was when i was there. i will be going back