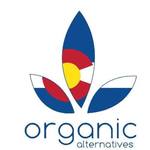 FEATURED
Organic Alternatives
Recreational Dispensaries / Fort Collins   (127,196 hits)
Reviews
Horrible Service!
1 personthought this review was helpful!
This place is a joke! They are all about rec sales here and could careless about any medical patient or potential new medical patient. We went in looking for shatter and what they offer their med patients. When we were brought to the back we were immediately brought to the rec side even though they checked us in as med patients and verified our ID's. Once at the rec counter they only wanted to offer the rec products and at the rec price! you are kidding me right! After a manager was involved we were told this is the same product as medical but it really it isn't. When we asked about the medical counter the bud tender couldn't answer and had to bring in the manager who did not know any either and couldn't even do simple math to figure out their discount system that made absolutely no sense. Needless to say, they do not care about med patients! Would not recommend this dispensary to ANY Med patient! Stay away! Plenty of other awesome dispensaries in town that will give you their time!
Official Dispensary Response
Medical patients always get the same medical pricing on the recreational side or the medicinal side, so that you can choose whichever side you want to shop and still get the same price. We lower the price on the recreational side for medical patients, so that even after the recreational sales tax, the price is the same as it would be on the medical side. We apologize that the pricing and discount system was not explained better, but we assure you that medical patients do not get charged recreational prices.
Feeling ripped off
2 peoplethought this review was helpful!
Almost 3 times the price of identical strains in Denver, and almost twice the price of other FC dispensaries. Bud tender was not pleasant. What a mistake stopping there.
Official Dispensary Response
We realize that there are cheaper prices at some of the dispensaries in Denver. There are hundreds of dispensaries down there and prices have certainly dropped. We grow an organic product and it is not the cheapest of way cultivating marijuana. There are quite a few dispensaries in Colorado that offer rock bottom pricing, but some have also been caught using banned pesticides and bombing their grow rooms with very harsh chemicals. That is the exact opposite of what we do. Customers and patients can also sign up to be members to receive lower prices and daily specials on our products.
Good place
prices could be better but they have golden goat so there is that will definitely go back soon!
Concentrate Heaven
Love the huge selection of waxes, shatter and oils. Thanks guys keep it coming!
try their Durban Poison!
it's top notch, what more can I say? the place is super clean, has an upscale feel and friendly budtenders willing to answer all of your questions.
I just have one request; well two: Headband & OG Kush on the recreational side, please!
Official Dispensary Response
Thank you so much for the kind review! We always appreciate seeing these. We do have Headband available on the recreational side (which is an amazing strain) and we'll certainly see what we can do about getting OG Kush going!
Thanks again!
Excellent
Great atmosphere, very helpful budtender, recommended some bud for me (fantastic Flo) and some light, one dose edibles for some friends. A very good experience, I'll be back
Official Dispensary Response
We are happy to hear that you enjoyed your visit and glad that you liked the product! We'll see you next time you come in and be sure to check out our new V.I.P program to take advantage of the special pricing and all of the daily deals!
Not a fun visit.
2 peoplethought this review was helpful!
Official Dispensary Response
Thank you for your review. Sorry to hear your visit was not enjoyable. Is there anything specific we could improve on? Any feedback would be appreciate and hopefully we can make it a better experience for everyone.
Two thumbs up!!
From the moment I walked in I was impressed. I used to live in Los Angeles and had a medical prescription there, so I have been to a number of shops out west. But this place was top-notch. It really did have a feel almost like walking into a spa.
The staff that I interacted with were all wonderful and welcoming (I wish I could remember their names to give them extra props... sorry I can't remember!).
This place assigns you a personal "barista" that focuses only on answering your questions and helping you -- one customer at a time per staff "barista", so you truly get that personal help -- they are only focused on you! Everything about my experience was positive and enjoyable. I thoroughly love all of the product I got, but it's impossible for me to not feel like it was on the pricey side though. Yet at the same time I'm still a satisfied customer and will absolutely go back. (Keep in mind I'm comparing it to Los Angeles prices, and not other Colorado prices as I'm new to the area and this is the only Colorado one I've been to yet.)
(**Note - parking can be a bit crazy, so just be prepared for that...)
Official Dispensary Response
Thank you for the great review, we always love seeing these! We have been doing several different daily specials that you can take advantage of some great deals on special strains of the day, buy one get one 1/2 off's, and 20-50% off of certain items! Also, keep an eye out for our new V.I.P program that we will be unrolling shortly that will give you access to even better prices on our products! Thanks again!
Best place in town!!
Great atmosphere, awesome product and employees! I wont shop anywhere else!
Official Dispensary Response
We appreciate your review! Thank you so much and we look forward to seeing you again!
aw yeahhh
1 personthought this review was helpful!
awesome vibe in that place. great art on the walls and cool people helpin you out. it was very clean and uncluttered and even in a pretty cool part of town. keep up the good work! ps. try the Jesus OG ;)
Official Dispensary Response
Thanks for the review, we're glad that you enjoyed your experience!