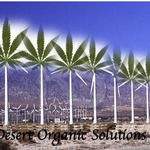 FEATURED
DESERT ORGANIC SOLUTIONS
Medical Dispensaries / Palm Springs   (208,151 hits)
Reviews
PurpleandGreen321
2015-08-01 06:34:24 UTC
PURPLE KUSH Fridays deal is just what I needed
I have recently returned back to this collective. Since I am always looking for excellent medication but in my Donation range. The past two visits I have picked up an oz on fridays and have been extremely pleased, actually very please that it has worked for my chronic daily pain. So for $225 this friday I got a full oz.
Every Friday "Gary" has oz specials at a few different donation ranges.,.
Today's Top special is working it's magic for me.
I live in the DHS area and it's well worth $$ getting here instead.
Thank you,
See you next week before we fly outta town.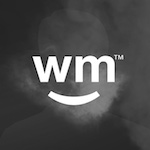 truuustnoonee
2015-07-21 21:02:48 UTC
+
had a little problem but was resolved. the president Gary was really cool & the weed & pre rolls I got were really bomb!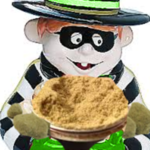 the.kief.thief
2015-07-07 07:20:34 UTC
Last time I was here it was amazing
They sure do treat every patient like family, there is no rush when selecting. Everything is top notch quality. 5/5
PurpleandGreen321
2015-06-27 02:02:50 UTC
DIABLO OG & Eureka Vapor and lots of edibles
Thank you it's Friday. I stopped in because I knew that Fridays they have specials on ozs. Great Flower and Donation, Also was interested in picking up another Vapor pen so that I can keep them where I need them. I have purchased many pens but this new one Is very nice. I also went with an indica, smooth medicating hits.
With my last visit to my Doctor and my testing results only proves to me that Cannabis in more ways of consuming (edibles) is working better then the RX meds I was on.
I picked up gummy worms, caramels, and drinks.
Will have them slowly over the next few days.
Thank you for being here for ALL patients
PurpleandGreen321
2015-06-23 07:19:25 UTC
KENS GDP.Excellent Medication for pain relief
I stopped by early evening to pick up some much needed medication. I have not been here for some time and wanted to say my hellos and bring home home medication. I also picked up 2 hash cones.
I am always pleased when I leave here, knowing I get superb Medication, from Friendly and knowledgeable bud-tenders.
Also if you love edibles they carry one of the LARGEST selection to meet anyones fancy.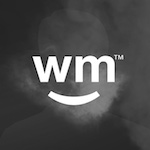 HolyMoly02
2015-06-18 20:44:59 UTC
Knowledgeable & kind
I'm relatively new to using CBD for pain relief for my bad back. I have a 5-level fusion and 10 bolts holding my scoliotic back together. I had just moved to the Coachella Valley and stumbled on Desert Organic Solutions. I'm totally naive as to how to use cannabinoids to help my pain without getting stoned. They were kind, knowledgeable, gave me good advice and have helped me develop a program to deal with my back pain. I drive 25 minutes out to their dispensary, ask my questions and they help me adjust my program to get closer to the best pain relief. I've called other dispensaries to avoid the drive. The other dispensaries and staff don't seem to have the knowledge or products that give me the help I needed. Thank you Desert Organic Solutions!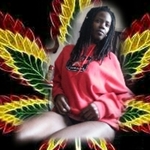 xxBlackCherryxx
2015-05-29 03:02:10 UTC
Awesome BOGO and Staff
I love this place for the everyday BOGO and when I lived in the desert this was my go to place! Emails from Gary daily if you sign up and get up on the deals. The staff is great, not stuck up on weed at all, down to earth ladies who know good bud on every level!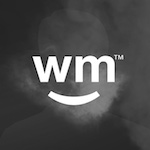 robjackson
2015-05-21 21:31:42 UTC
liked the jack herer
nice place - will be back
thanks DOS! =O)