This product is currently unavailable in your area.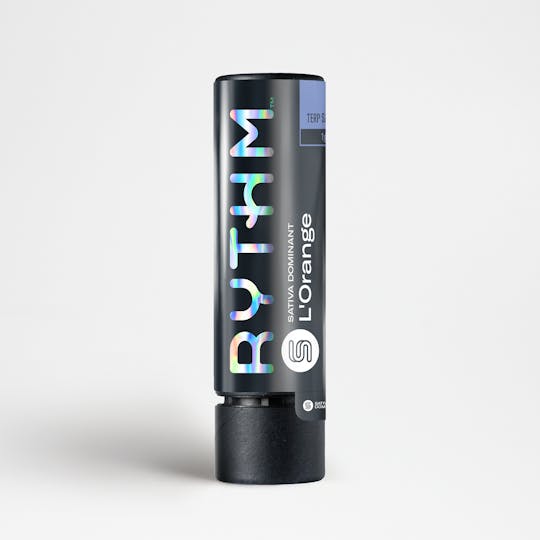 RYTHM Sativa Dominant Terp Sap L'Orange 1g
Users report feeling
happy
.
---
RYTHM Sativa Dominant Terp Sap contains 1g of highly concentrated, terpene-rich cannabis in an easy-to-use syringe.
Strain description: L'Orange [orig: Oregon Lemon x Orange Crush], is an uplifting sativa dominant strain bursting with the aroma of fresh, juicy oranges.
Flavors
Effects & flavors are reported by users on our site. This is for informational purposes only and not intended as medical advice. Please consult your physician before changing any medical treatment.
Discover a beat that's all your own.
RYTHM harnesses the unique qualities of each strain for the full spectrum of mind and body benefits. From the flavor to the feeling, our craft is high-quality cannabis that hits on every note.
A true-to-plant experience in a variety of products to fit your lifestyle.
Shop RYTHM
L'Orange
L'Orange is a bit of a mystery with some saying it was originally bred by Cannabiotix and others saying the breeders are unknown. Even the strain's parents are unknown but sources agree it comes from the Orange family.
It's said to smell like earthy, sweet herbs and citrus with — no surprise here — a strong sweet and sour citrus taste.
Have a question?
We're here to help.