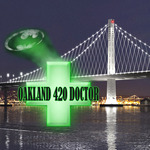 FEATURED
Medical Marijuana Doctor Cannabis Doctor
Doctors / Oakland
(8 hits)
Our doctor specialize in cannabis marijuana evaluation. Come today to visit the marijuana doctor for your marijuana card today. We offer 24/7 online and phone verification. Call if you have any questions. You will be seen by a License California Physician. Our address is 2700 International Blvd., Oakland, CA 94601 (suite 23). Come today for your medical evaluation for your marijuana license. Medical Marijuana Evaluation Doctor open seven days a week.
We have free secure parking for our patients. We are also located a few blocks from the Fruitvale Bart station for those patients that want to catch the train. Five minute walk from the Bart to our office.
Reviews
Best Place EVer
I was trying to get my card renewed in Modesto and the cheapest card for 40 miles was 65 for renewal. UNBELIEVABLE! Was super relieved to find this place. Definitely recommend going here!!! Lady on the phone was super helpful! Finally! A doctors office that's trying to help patients, not make money off of them.
Very easy experience, but price not transparent
1 personthought this review was helpful!
MISLEADING PRICE. Despite the "$39 Special" advertised in East Bay Express and on this site, that is apparently only for renewals. When I asked about it, the receptionist acted surprised and told me that their prices for new patients were $55 for half a year and $70 for a year (and extra for the card). Oh well.
Otherwise, very quick and easy experience. Walked in without an appointment, waited a while, filled out paperwork, saw the doctor on Skype where I reiterated my symptoms, got recommendation papers, no questions asked.
Not located in the nicest neighborhood.
There is an ATM in the office with "420 Doctor" listed on the receipt.
Efficient and professional!
I was very pleased at how well my renewal experience went. They were professional, friendly, and and treated me with dignity, which I really appreciate. Price was reasonable and it is very easy to find parking on the street, as well as good access to public transportation. Clean, simple, and straightforward. Highly recommend.
Renewal patient
This wasn't the original place I got my 215 last year, in fact, I got it in SoCal around this time. I needed to renew my certificate and decided to check this place out.
Very fast and professional. Fill out the paperwork, talk to a Doc and you're pretty much good to go. They knew their stuff and I would absolutely recommend this place to anyone close to a BART.
One tip, bring cash, I had to walk to an ATM across the street, no big deal, but you'l have a faster time if you just bring cash.
Quick and Easy
Just moved to the state of California from Arizona were i had my medical card there. they front desk receptionist was very Informative of what documentation that i needed to bring in and made the whole process really quick and easy for me upon my arrival. I would highly recommend them to anyone in need of a recommendation letter.
Great experience
First timer here. I walked in (no appointment) and was immediately helped. Receptionist was friendly and answered all of my questions. The entire process took about 20 mins. My annual letter with ID card came out to $70. They also provided me with a list of locate dispensaries. My experience went so smoothly that it prompted me to create this account just to give this review and my recommendation.
Amazing service
1 personthought this review was helpful!
It was a quick in and out visit (took less than 10 minutes once it was my turn). There was only 1 person ahead of me and was being processed as I walked in (without an appointment). They were also running a great special that got an annual letter for $55 (I elected to also get the ID card that only costs $15 when you get it during your visit).