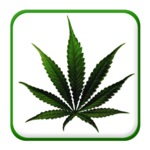 FEATURED
Money Back Guarantee! Dr. Reefer
Doctors / Las Vegas
(13 hits)
Money Back Guarantee- You Pass Or Your Money Back! Call 702-428-0000 or 775-428-0000 Today! We offer evening and weekend appointments for your convenience. No Medical Records Required!*
We make getting your Nevada Medical Marijuana Card easy. Look at all the pictures of happy patients (just a small fraction of patients are willing to take a picture) who have been approved for their Nevada Medical Marijuana Cards. These pictures speak for themselves! This is one doctors appointment you will love, come to our office and get legal the same day! You'll be able to start using your medicine as soon as you leave our office. Every patient gets a 90 Day Doctor Recommendation and verification online 24/7 at no extra charge. #1 Choice For Over A Decade. Dr. Reefer Has Approved THOUSANDS Of Patients Since 2001! Our goal is simple: Legalize everyone who suffers from a qualifying chronic or debilitating medical condition.
FREE CONSULTATION! Call 702-428-0000 to get approved for your Nevada Medical Marijuana Card today.
*Gather all necessary medical records to bring to your appointment. If you do not have medical records, then we can help you establish the necessary medical history, for certain medical conditions. Medical record are not required at time of appointment, but you must bring in a list of your Doctors. We can help you obtain them.
DrReefer Benefits
Approved Or Your Money Back
On-Site Notary
FREE CONSULTATION
EZ Payment Plans
Evening and weekend appointments for your convenience
Verification online 24/7
No Medical Records Required*
Se Habla Español
Call us today (702) 428-0000
FREE legal services for any type of local traffic violation (not including warrants) Attorney Jamie Cogburn will
handle your case for free if you're a Dr. Reefer patient.
After our physician has determined your eligibility for medical marijuana, (if you have a qualifying medical condition) you will receive a 90 Day Doctor Recommendation and online patient verification number before you leave our office. (Patients who do not have a State Card or who possess more than the laws allow can still be prosecuted, but are allowed to raise a medical necessity defense. Given that these protections are very limited and do not apply to federal law, Nevada patients should be cautious when using medical marijuana.)
FREE CONSULTATION! Call 702-428-0000 to get started on your Nevada Medical Marijuana Card today.
Las Vegas Marijuana Lawyer Consultation 702-750-9139
DrReefer's good buddy Marijuana Lawyer Derek Connor defends Nevada residents and companies who are facing charges, or need legal advice relating to medical marijuana. If you are in need of criminal defense legal representation here in Las Vegas, contact Derek Connor at 702-750-9139 to schedule a consultation today.
Reviews
Fast and caring staff! Great friendly doctor!
Booked an appointment on a busy friday around 11:10 and was still in and out of there extremely fast with enough time to pick up my sister for lunch. The staff is friendly and knowledgeable and will guide you through the process explaining every detail. My only regret is not seeing Dr. Reefer sooner!
I feel so much safer getting legal, all waves of paranoia are destroyed by this simple process, and I'm glad my money went to help establish a healthy, safe, growing industry which will help bring in even more tourist money into the state!
Thank you Dr. Reefer!
Thank you for being there
1 personthought this review was helpful!
Its nice that these folks offer their service and on a payment plan .This has been a long time in the making and for so many years people have wanted medical marajuana to be legal , Excellent staff and very considerate on an individual basis . .Thanks for being there for us
Official Doctor Response
12/24/2013
Thank you for coming in and getting your card. Get Approved Today!
In-n-out in 45 mins
1 personthought this review was helpful!
This is one of the Dr. Reefer stations. The staff was pretty cool. A young white female and male were the receptionists and they were wearing Dr. Reefer T-shirts. The "processor" was a middle aged Hispanic (possibly) woman and she was VERY informative and answered all my questions. The doctor was an older black female and she was great. We actually ended up discussing other health issues I have which she also gave me good advice on. This is a one-stop-shop for anyone looking to get fully registered and get a medical marijuana card. Highly recommended. It's right beside a LabCorp just in case you get lost.
I'm the type of guy who never goes to the doctor because I have my own opinion and theories on the medicinal/Rx world and I'm moreso a homeopathic medicine taker (herbal teas, gingko biloba, asian remedies, etc.). This place took me with no med recs and I'm up to speed.
Official Doctor Response
12/24/2013
99% Approval. Get Approved Today!
Excellent experience!
1 personthought this review was helpful!
The Wellness Center and its staff were friendly, informative, professional and helpful. The appointment was stress free, the doctor was awesome and the process was fairly quick. The staff and Dr had answers to all my questions and even had additional information on medicating, how to medicate and what would be best for your condition(s). I've never had such a caring doctor appointment, with staff and dr's that were happy to work you through the process. Don't hesitate, set up an appointment ASAP if you think medical MJ is for you! No hassle, stress or hard work on your end. The Wellness Center makes it as easy as possible to go through the process. Thanks for everything, staff of Las Vegas' Wellness Center!
Official Doctor Response
12/24/2013
See you next year for your renewal!
What are you waiting for!?
1 personthought this review was helpful!
Book an appointment and your legal before leaving the office! Pro staff .. your in and out fairly quick. For me.. it took about 1 hour on a busy morning with a full waiting room. Just go already!
Official Doctor Response
12/24/2013
Approved on the spot, legal same day. 99% Approval Rate, glad we could help you out.
Great staff, Caring, Friendly, Professional
2 peoplethought this review was helpful!
The Whitney Ranch Wellness Center is the place to go for a caring staff that will do all they can to help you feel better. They are always welcoming, friendly, and professional. They go out of their way to get you seen as soon as possible, and actually want to help, offering options and recommendations. They make the whole process as easy as they can, answer all of your questions, and I would send anyone there I knew could benefit from medicinal use. I know if I sent anyone there they would be in good hands. Five stars all around. Thank you for your time. And Thank You, Staff of The Wellness Center.
Official Doctor Response
12/24/2013
Thank you for being a loyal patient. See you next year for your renewal!
Quick in and out :)
3 peoplethought this review was helpful!
I've passed by this place several times on the way to my mom's house. I hate talking to people on the phone so I figured I'd stop in to see if I could setup an appointment to get a renewal. They were able to help me the same day! A 30 minute visit and I was on my way. I don't think I've ever met a medical staff I actually liked until I went to this place. Everyone was so nice and very professional. I'm sending all of my friends to this office. Quality service is hard to find in this town. So glad i stopped in :D
Official Doctor Response
12/24/2013
Fast/Easy. Thanks for coming in!
Excellent customer service
1 personthought this review was helpful!
I had an appointment for 3:30...took the bus, and was almost 30 minutes late. They still saw me, took the time to collect my information and answer any questions I had. I was treated with the utmost courtesy and respect - thank you.
Official Doctor Response
12/24/2013
No problem. Glad we were able to get you in and get you legal. Another patient approved on the spot and smoking same day!