Reviews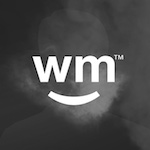 AceWild831
2015-04-30 18:59:33 UTC
Most Raddest Place in SC County!
SCMN - Santa Cruz Mountain Naturals
This place never disappoints. Quality Meds and kind people. Jamie & Leo were exceptionally helpful today in sharing their knowledge on the variety of products available.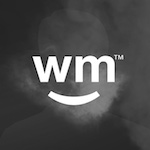 ItsDANNI
2015-04-28 20:25:07 UTC
Not the best experience..
SCMN - Santa Cruz Mountain Naturals
Poor first time patient visit. The budtender didn't give the tour at first. Instead she said "you've been to a Dispensary before right." As I looked at the flower I had a lot of questions like pricing, whether it was a sativa or indica. I guess after my questions she mentioned the board and how they label their stuff. Didn't feel like any other dispensaries I like to go to who give off a vibe that they care for their patients. The flower I picked up is good. The cracker could use some cuing as it was still very moist. The blue dream is good but very stemmy. The platinum og is awesome. I would bring up to scva that this batch tastes weird. It has a bad after taste that I've never gotten from platinum og.
Maybe if I had gotten a different budtender the experience would have been better.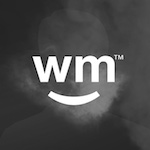 Marandalv54
2015-04-05 19:06:38 UTC
Decent place
SCMN - Santa Cruz Mountain Naturals
People are cool and friendly. Been to most places in Santa Cruz and these guys prices are among the highest I've seen. Quality is def good, which should be the case when u charge so much. They have pretty good hours and are open when I need something quick. Great customer service.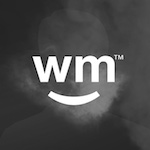 Frankpala
2015-03-14 19:22:28 UTC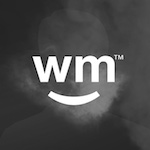 PaulFred
2015-03-14 15:26:11 UTC
THE BEST .. forget the rest
SCMN - Santa Cruz Mountain Naturals
I love this place and the people that work there. As a Veteran I enjoy a 10% discount. The selection of meds is always Awesome. I believe in their "Higher Flower ". I have been going there for over a year now and I'm going there today. Happy Pi Day 3.14.15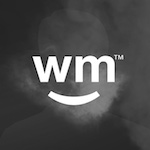 Kitthekat
2015-02-25 22:38:15 UTC
Great Collective Great service!
SCMN - Santa Cruz Mountain Naturals
Really great experience here, great service and top quality flowers: Clinton was very knowledgeable and made my 1st visit a great experience! I do wish that the customer loyalty rewards were more significant.
This is the only place I can personally recommend IN SANTA CRUZ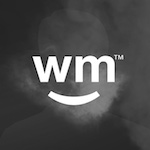 dogss332
2015-02-18 22:11:41 UTC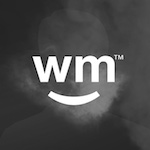 wake"N"bake
2015-02-07 00:10:36 UTC
Connoisseur's delight
2 peoplethought this review was helpful!
SCMN - Santa Cruz Mountain Naturals
The look, taste, and medicating aspects of their flowers are unsurpassed. New or experienced to ganja medication the staff at SCMN is sure to recommend the right organics for your ailments. Don't think twice about making a long drive to get these fantastic meds, I've been making an 8hr commute for years with no regrets. If you seek quality, compassion, community involvement and a business that's just doing it right, look no further than SCMN.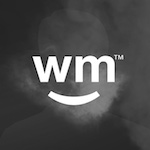 Darndav
2015-01-27 19:01:26 UTC
The best in town, all around, hands down!
SCMN - Santa Cruz Mountain Naturals
Thank you Santa Cruz Mountain Naturals. Keep up the great work. Best service, prices, quality, and selection all within the quaint confines of their excellent location. And thank you to all the individuals like Dale, Angel, Jess, Jamie, and Charles, to name a few, who provide top-notch service well-versed in compassion and integrity. For it is the human connection and humane elements derived from the botanical cornucopia which promotes health and well-being for all. Peace and Wellness....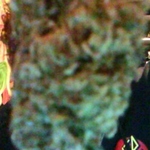 CanadianBacon03
2015-01-22 22:54:24 UTC
Decent Spot
SCMN - Santa Cruz Mountain Naturals
I like that they had many deals available but their herb wasn't that fantastic. Glad to see they do testings on their flower but it was kind of disorganized when it comes to finding the herb for you. Was disappointed I wasn't allowed to use my patient card and a student discount at the same time. I would keep this place as a second resort for medicine. Not bad but not great in my professional opinion.
X
Membership
To access this feature, you need to upgrade your membership. Give your friendly Sales Rep a call today at 844-Weedmaps!
First-Time Patients
First Time Patients Receive a Free Pre-Roll or $10.00 off your 1st Donation

*Must bring Original Rec/Card and Valid CA ID (or proof of CA residency) to first visit *

SCMN is a cash only business starting May 1st 2015 (ATM is available on-site)

Take a look at our website...http://www.scmn.org



Announcement
5/6/15 Wednesday Special!!!

Weighed Out Wednesday - 4 gram eighths all day!
**Certain exclusions apply**
Available Here
Hours & Info
ADDRESS
9077 Soquel Drive
Santa Cruz, CA, 95003
MEMBER SINCE
May 22nd, 2011