Reviews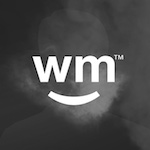 Wardog12
2015-09-29 05:52:50 UTC
All the goodies
I like how they had a great variety of meds. I really enjoyed the KCups. And the flowers were displayed nicely.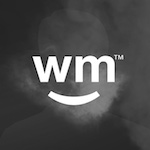 _SprungOffDatissh
2015-09-17 18:48:55 UTC
hell nah
1 personthought this review was helpful!
this club is one of the most " get over on people " in Vallejo , All Of your Top Shelf isnt top shelf and its $20 per Gram and also who in the hell is paying $70 for 1 Gram Of Wax .. #YOUSTUPID plus the wax taste like a burning pot lol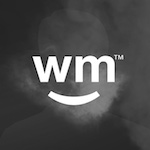 Fortunatebrian
2015-08-09 20:46:02 UTC
Rump
1 personthought this review was helpful!
3 of ur lower grade rumps r like $10 over priced than everywhere else
True peach. Sky walker and I forget the other
Those r $60 he anywhere else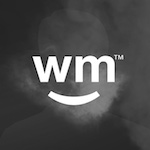 Fortunatebrian
2015-08-06 16:30:18 UTC
Your Rump
thank you for getting together with Rump extracts
Hopefully you stay stocked with him
Unlike these other two in town here
I travel as far as 50 miles to check out rump product
Wat I got last night was great BAM
Is that yo name?lol. See you guys soon again
Martinez......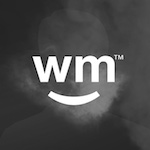 Malbec
2015-07-23 00:51:35 UTC
Little selection, disinterested bud tenders
2 peoplethought this review was helpful!
Gave this place a try, budtender could have cared less to help me with a strain. Prices are higher than most as well.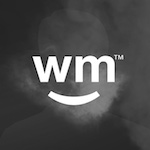 reneesison
2015-06-13 22:37:54 UTC
Returning Patient
1 personthought this review was helpful!
Staff is great!
Always come back and take advantage of 10% off first hour open.
I usually come back for specific types of flour but I'm free and willing to try new things they recommend. Staff has good recommendations.
I love coming in & seeing them, they always make me feel welcomed and are excited to share what new products came in.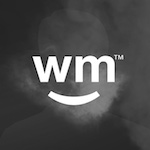 mac1money
2015-06-13 22:33:48 UTC
Returning Customer
1 personthought this review was helpful!
I found Highway 29 on weedmaps and they're way cleaner, friendlier, and professional.
They know what they're talking about, have good quality weed, nice staff.
I come in often and have almost tried all of their flours. Take advantage of going in your the first hour their open, 10% off.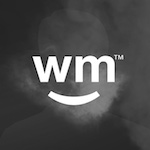 waxamillion123
2015-05-14 03:55:49 UTC
gorilla glue is nice
1 personthought this review was helpful!
feels awkward in here. camehere because they said they won some award for their gorilla glue. it was pretty nice. wasn't stupid fire but nice.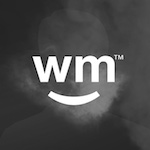 maddiebear
2015-04-23 00:59:15 UTC
Above and Beyond!!
2 peoplethought this review was helpful!
My 9 month old daughter was recently diagnosed with dravet syndrome it is a rare intractable form of epilepsy that is usually resistant to anti epileptic drugs. As a concerned mom looking for all treatments for my baby I heard of cbd oil and one in particular jaydens juice. With a ratio of 28:1 28 cbd less than 1% thc. This is exactly what I needed for my baby. Its the cannabidiol that helps with decreasing seizure activity. So I began my search to find jaydens juice I only found one dispensary in Vallejo that carries it. Hwy 29 Health care. From the first phone call I made I felt right at home. I spoke to the manager Mouse ; she went above and beyond to answer all my questions and I felt like she took a personal interest in my concerns. The next day we had no doubt in our minds where we would be going to get jaydens juice. The atmosphere is great. The staff is so friendly and helpful. They went above and beyond in their customer service! I'm forever thankful for hwy 29 and their interest in my babies well being.
smellyal8a
2015-04-03 05:51:44 UTC
Great Experience!
1 personthought this review was helpful!
I'm new here as you can tell from my profile but I wanted to make this account to show my support of Highway 29 and how great my experience was today.
I've been using marijuana medically for about 12 years therefore I've been to many dispensaries all over California. As soon as I walked into Highway 29, I got a good vibe. They were very kind and super relaxed. My bud tender was also incredible; super helpful and answered all of my questions. (I even threw a couple hard ones in, to see if she wasn't just full of shit but she was really on top of it lol) So props to the girl with the cool partly green hair, fits right in with the bud... Anyways, after enjoying that fire I bought today, I just wanted to say this place is the real shit and they're going straight to the top of my list of favorites. May even become a regular.
Thanks H29. Good vibes, better weed.
X
Membership
To access this feature, you need to upgrade your membership. Give your friendly Sales Rep a call today at 844-Weedmaps!
First-Time Patients
First time patients, please bring your valid California ID & Dr.'s Valid Paper Recommendation
All first time patients will receive a Free pre-roll or edible with purchase!
Lots of Parking in back of building!
MENU INCLUDES ALL TAXES!
Announcement
Refer a Friend and receive a FREE Pre Roll!


Available Here
Hours & Info
ADDRESS
3737 Sonoma Blvd.
Vallejo, CA, 94589
MEMBER SINCE
July 23rd, 2012