This product is currently unavailable in your area.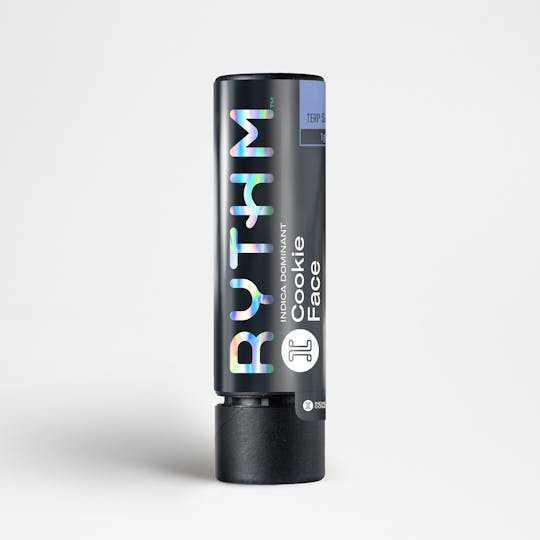 RYTHM Indica Dominant Terp Sap Cookie Face 1g
Users report feeling
sleepy
.
---
RYTHM Indica Dominant Terp Sap contains 1g of highly concentrated, terpene-rich cannabis in an easy-to-use syringe.
Strain description: Cookie Face [orig: GSC x Dosi-Do] is a relaxing indica dominant strain, with freshly baked cookie flavors against a backdrop of earthy-pine.
Flavors
Effects & flavors are reported by users on our site. This is for informational purposes only and not intended as medical advice. Please consult your physician before changing any medical treatment.
Discover a beat that's all your own.
RYTHM harnesses the unique qualities of each strain for the full spectrum of mind and body benefits. From the flavor to the feeling, our craft is high-quality cannabis that hits on every note.
A true-to-plant experience in a variety of products to fit your lifestyle.
Shop RYTHM
Cookie Face
Cookie Face is a cross between the legendary GSC (formerly Girl Scout Cookies) and one of its offspring, Do-Si-Dos. Some online reports say Cookie Face is just another name for Do-Si-Dos, which is a cross of GSC and Face Off OG.   
The top reported aromas of Cookie Face are pungent earth and citrus. And it is said to taste similar.
Have a question?
We're here to help.