This product is currently unavailable in your area.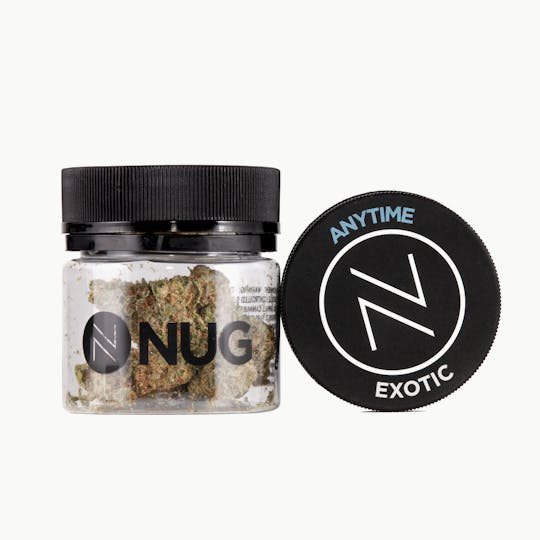 Users report feeling
happy
.
---
This sativa dominant cross of Clementine and Purple Punch was bred by Symbiotic Genetics. Mimosa smokes just like you would imagine - sweet and citrus aromas and flavors delight the taste buds. A strong limonene terpene presence provides an elevated mood with moderate amounts of stress relief. This strain is recommended for novice to experienced smokers who like to feel uplifted and ready to conquer the day.
Flavors
Effects & flavors are reported by users on our site. This is for informational purposes only and not intended as medical advice. Please consult your physician before changing any medical treatment.
NUG, Inc. is a premier, state-licensed, and vertically-integrated California cannabis company. From its patented cutting-edge technology, to its award-winning branded products and dedication to equity and community involvement, NUG's leaders are pioneers and innovators in the cannabis industry, having established an industry wide standard for handcrafted, organic seed to sale cannabis cultivation and manufacturing. Founded in 2014, NUG continues to expand and diversify its portfolio, which includes world-class R&D, state-of-the-art cultivation, extraction, and distillation facilities, one of California's largest wholesale cannabis distributors, and the new, unparalleled NUG retail store experience.
Shop NUG
Mimosa
Created by Northern California-based breeder Symbiotic Genetics, Mimosa is a sativa-dominant strain crossed between Purple Punch and Clementine. Awarded second place in the sativa category at the 2018 High Times Cannabis Cup in Santa Rosa, California, Mimosa has become a popular daytime-use strain, said to produce an energetic and uplifting high. As a relatively new strain that emerged in 2018, the seeds are reportedly difficult to source.
With citrus notes and earthy undertones, this strain smells as sweet as the fashionable and fruity brunch drink it's named after. A medium-sized plant that is well-suited for either indoor or outdoor grows, the flowering period can take around nine weeks. Cultivators should expect spade-shaped, light-green colas that are coated with sugary resin and spotted with orange stigmas.
---
Have a question?
We're here to help.