This product is currently unavailable in your area.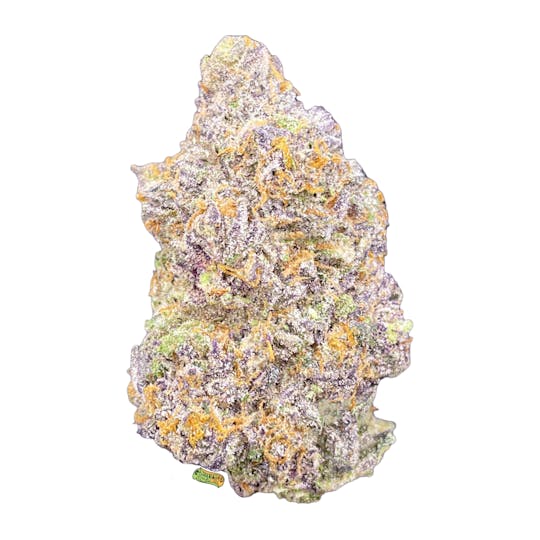 Users report feeling
relaxed
with this
high potency
product.
---
Gelato 41 is a hybrid strain that is high in THC and offers a heavy, relaxing body high without clouding the mind. Gelato 41 is made by crossing Sunset Sherbert X Thin Mint Cookies. This strain has dense buds that grow in an array of colors, from light green to purple, with very crystally trichomes that put out a sweet and earthy aroma alongside hints of lavender and pine. New consumers should know that Gelato 41 is potent and the high is best reserved for those looking for a new heavy hitter. This strain comes from the Cookies Family in California. 
Flavors
Effects & flavors are reported by users on our site. This is for informational purposes only and not intended as medical advice. Please consult your physician before changing any medical treatment.
Greenline is an award-winning licensed cannabis cultivation company based in Monterey, CA. The original creators of the super-potent 'Orange Tree' (winner of the 2017 & 2018 High Times Cannabis Cup) and 'Bananimal' strains. Greenline's philosophy is simply stated: Provide the highest quality cannabis for medical and recreational use at a reasonable price point. Our head growers bring over 70 years of experience and innovation, allowing us to provide some of the finest top-shelf cannabis. All of our cannabis is grown hydroponically with the utmost precision and care.
We love our products, and we know you will too.
Shop Greenline
Gelato 41
Gelato 41 by Flavour Chasers is a combination of Sunset Sherbet and Thin Mint Cookies. Growers Choice also has a version of the cultivar with the same parent strains.
The top reported aromas of the Gelato 41 strain are berries, citrus, and wood. It is said to taste of pine, berries, and citrus.
Have a question?
We're here to help.