What Are YOU Smoking On Right Now?
A bubbler full of some Hippie Crippler(sativa) courtesy of Pow Wow Vitality. Peace and Love✌
a few dabs of bho
a few dabs of rosin
a few joints of sativa
a few joints of indica
Sour Cookies tonight. Finally starting to cool off here. Hope all are well.
smoking cotton candy right now
I'm smoking on some homegrown Sour Diesel
Sour Diesel oil with Sweet dreams
Has anyone heard of Sin City Kush or Sin City OG ?
Just returned with more Kobe & now I'm blown sitting here watching The Avengers .
Smoking Mystery weed as I wait for delivery of Sticky Gorilla Glue #4 and Banana Kush....
Puffing on some dirt weed for today, for tomorrow I shall pick up my paycheck and get some good weed from Loud30 in Compton :)
Happy Weed-day everybody ! I just smoked the last of my Leatherface so I'm high & happy but need to re-up , soon . Fly high ya'll !
Sunset Sherbert vaping and coffee...6-green girls watered with nutrients...and a good morning to the weedmappers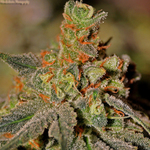 Good morning. Happy hump day!. Consuming bowls of homegrown and Orgasmic OG wax. Nice day here, temp is 70 deg. Cheers !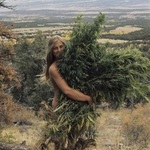 Gorilla Glue #4 to start my day; Have a good one people! Cheers