What Are YOU Smoking On Right Now?
lime og wax with grand bubba flowers!!
Bonus! I found a nug in a baggie....now where is my damn lighter?
Last bit of some potent Double Dream...
A nice joint filled with various flower and hash...good morning everyone!
Skywalker wax , any dispensaries want to trade meds for Graphic Design.
I'm new to LA, and loving all this Kush
GSC with some BLUE DREAM WAX :) WAX WAX WAX
Nightmare OG & Yoda OG rolled in a joint...
Enjoying my last cup of coffee this morning!
Happy Friday!
Smoking some Tahoe OG Shatter and playing some ARMA 3. Anyone smoke and play, i need a partner :p
Lab tested Blue Dream from Kind Love in Denver.
My dad is 65 and has a bone marrow procedure today. I gave him a cheeba chew deca dose and now hes calm and relaxed. which makes me happy!
Looking for milehigh72, are you out there?
Larry OG Shatter Dabs before school!!!
Bong hits of Presidential Kush to start this Friday!! Great day for sure... HIGH all.
Ace of spade,bowl out the bong.
Ready to harvest the Meltdown, now the long wait for curing. Roaches this morning, a cup of Latin blend coffee, Cheers WMer's!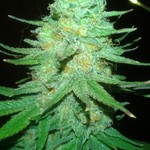 BTW..I'm venturing out tomorrow too review some walk in around diego
Ogre -Indica- Bong Rips

pondering this Neo Cold War ...