What Are YOU Smoking On Right Now?
Happy Friday fellow mappers! Smoking on some Red Dragon thanks Madd Maxx!
got some super blue dream at home, 2 hits im high im glade i waited until 2014 to start smoking
Starting this Friday off with green crack & presidential kush in the bowl and good ol hot black coffee in the cup... yawwwnnnn Morning
Hurting like a motherfucker tonight... Dabbing some GSC Co2 wax for now... But I got 8 different oils to choose from. =]=]
blunt full of top shelf shake before knocking out! haha!
Kottonmouth Kings "Roll Us A Joint"
https://www.youtube.com/watch?v=9pcOYlwxxDI
Private Reserve.
So Clutch.
Rolled a king size organic RAW spliff of Blue Dream and Velvet Kush. Playing UFC and some South Park. Pics in the A.M. Peace!
CannaCruz's Lemon Alien Dawg Live Resin.. mini rig, them terps!
Cali Kush burning good and got me feeling great.
smokin on that afgan kush and dabbin that blueberry kush nugrun shoutout sccg
Qrazy Train wax. Tastes like shiite but I'm soaring
The last of this 'Galaxy', little bit of Liquid Sunshine C02 oil, & some 'Royal Purps' to close out the night :) Stay lifted, mappers.
Finally the piece to celebrate the harvest: double bubbler with optional oil rig top and quartz nail...this one has the GSC Thin Mints!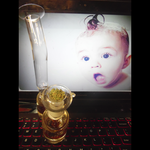 Just sayin' Hey! burning a fatty of Afghan Kush and relaxing in the chair. Cheers everybody and enjoy the evening!
Time to break out some new glass: meet the Cobra bringing some hg Cherry Pie atcha for a belated 4:20!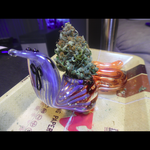 #59 Dude Grows Show Growing Marijuana - https://www.youtube.com/watch?v=mZf0VY73VF8