What Are YOU Smoking On Right Now?
ATF and some gsc dabs bombbbss
Nothing yet. I'll check back at 4:20PM. Things should get smokey by then.
Dabbing some Super Silver Haze bubble hash. Yum
Just had the Rainbow Belt edibles to start the day... Feeling quite nice. My photography shoot will turn out quite creative I'm sure!
dabs of green crack and coffee this morn. gotta use my 1st ever pipe outta my closet and smoke a few memory bowls for a lost amigo. RIP.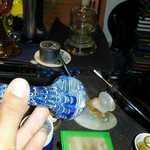 GSC's mixed with Platinum OG and it is a good day to have a good day!
I got the feeling...!
a greezzzy J of Power Kush
gettin' nice, and dopey early, with some top self indica. Grape Ape Wake & Bake.
OBAMA KUSH! WONDERFUL WAY TO START THEE DAY.....WAKE & BAKE
A nice joint from my "Crumb Bucket"!
Sun is rising, burning off the fog / clouds in the hills!
Welcome Wednesday!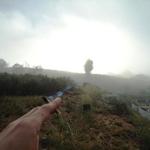 Some tasty white widow and about to go get some permafrost!!
A nice Earth OG bowl before class, from p.a.s.a. Cheers!
I a had a big whole blunt of blue dream I my kinda fuck up
wake n bake sky walker og hits from the bong...
Almost off work, got my Stay Lit Vape packed with some Cherry Pie wax from Pure Xtracts. Stay lifted
homemade pineapple express amber shatter!! HHD mappers..
Loving the Premium Shake! When these Las Vegas Times get me down I shake my head and I shake my bowl and I nod at the Vegas sun!