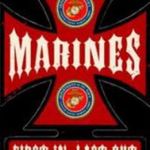 monroy74
"Tetrahydrocannabinol"
Community Posts
Favorites
DAILY SPECIALS! POWER HOURS EVERYDAY 7 DAYS A WEEK! All Top shelf $12g, Mid shelf $10g All PRIVATE RESERVE $15g (Can not be combined with any other offer) Wednesday: Buy two edibles, Recieve 1 FREE Sunday: Buy 2 Edibles Receive 1 FREE! plus... Monthly Raffles! All New Patients will be entered in raffle! All New Patient Receive Free Gift LAST MONTHS RAFFLE WINNERS! Our FIRST FREE 1\8 GIVE AWAY ! CONGRATS JONNY THIS MONTHS RAFFLE WINNER ! CONGRATS JUAN
First time patients receive top shelf grams at $10 per gram!!! ! Hurry in and check out your favorite strains!!!!40 CAP!!! YES THAT'S RIGHT!!! TOP SHELF OG'S, INDICAS, SATIVAS, HYBRIDS ETC!!! INTRODUCING YOUR NEW AND IMPROVED MOJAVE HEALING CENTER ;) MHC is not affiliated with any other collectives........
UNDER NEW MANGEMENT AND NEW HOURS ! AND A NEW ADDITTIUDE NOW OPEN TILL 12am FRIDAY & SATURDAY!!!!! This is a cash only establishment, NO Credit Cards or ATM accepted. First Time Patients Receive a free Pre-Rolled Joint :) ***Specials *** (All day every day) Top Shelf Grams: 2 for $25 Mid's: 2 Grams for $20 Bottom: 2 Grams for $16 4 Gram 1/8 & 8 Gram 1/4 on all TOP SHELF
Due to the supreme court ruling, we have closed our doors. Thanks to everyone for all their years of patronage and dedication to our community.
monroy74
First Time
Amigos, It's been fun.....C-YA!......Shalom!!!
monroy74
First Time
Amigos, It's been fun.....C-YA!......Shalom!!!