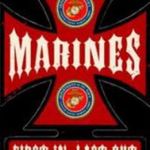 monroy74
"Tetrahydrocannabinol"
Community Posts
Favorites
DAILY SPECIALS! POWER HOURS EVERYDAY 7 DAYS A WEEK! All Top shelf $12g, Mid shelf $10g All PRIVATE RESERVE $15g (Can not be combined with any other offer) Wednesday: Buy two edibles, Recieve 1 FREE Sunday: Buy 2 Edibles Receive 1 FREE! plus... Monthly Raffles! All New Patients will be entered in raffle! All New Patient Receive Free Gift LAST MONTHS RAFFLE WINNERS! Our FIRST FREE 1\8 GIVE AWAY ! CONGRATS JONNY THIS MONTHS RAFFLE WINNER ! CONGRATS JUAN
First time patients receive top shelf grams at $10 per gram!!! ! Hurry in and check out your favorite strains!!!!40 CAP!!! YES THAT'S RIGHT!!! TOP SHELF OG'S, INDICAS, SATIVAS, HYBRIDS ETC!!! INTRODUCING YOUR NEW AND IMPROVED MOJAVE HEALING CENTER ;) MHC is not affiliated with any other collectives........
* Lab Tested Meds Found Here! Welcome to the Finest collective in Perris! **Under New Management!** Lower Prices! Find Top Notch Meds on the Top Floor! DVCA is now PREMIERE WELLNESS CENTER we've combined the IE's two favorite collectives, to bring you the best medicine selection, a wide variety of other treats and unique's, a clean environment, a KNOWLEDGEABLE, PERKY, FRIENDLY staff and MORE! Diamond Valley is here to take care of all your needs with a specific daily special each day of the week and hourly deals offered throughout each day! plus 10% OFF ALL VETERANS && SENIORS! This is a cash only establishment, ((620 Indian Hill Cir. Suite H, Perris CA 92570 we are located up stairs Suite H )).
Due to the supreme court ruling, we have closed our doors. Thanks to everyone for all their years of patronage and dedication to our community.
Place orders now for the month of May clones available GDP, THE FUNK, BLUE OG. RAW 1,2,3 HYBRIDE-CHEM DOG - STRAWBERRY COUGH
monroy74
First Time
Amigos, It's been fun.....C-YA!......Shalom!!!
monroy74
First Time
Amigos, It's been fun.....C-YA!......Shalom!!!