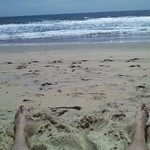 mang
"I Get Heavily medicated"
Reviews
Reviews
Favorites
702-666-1843. Ounces starting at 100. EASY TO SIGN UP... FREE MEDS... NO DELIVERY FEES!
CHULA VISTA MEDS ~~ALL FIRST TIME PATIENTS RECEIVE A FREE GIFT (NO MINIMUM DONATION) AND FIRST EIGHTH DONATED FOR AT 5 GRAMS~~ FOLLOW US INSTAGRAM: @CHULAVISTAMEDS FACEBOOK: CHULAVISTAMEDS 1067 Broadway Suite #103 Chula Vista, CA 91911
702-666-1843. FREE MEDS. FREE MEDS ALL ORDERS! All new members are entered to win an ounce of Top shelf!
Diamond Lane Care Group is a Medical Marijuana Home Delivery Service for the Riverside, Moreno Valley, UCR, Rubidoux, and Reyche Canyon areas in CA. 1(909)709-8758
Come visit a WALK IN that has hard wood flooring, reserved parking, is in beautiful Mission Valley, has security, makes you feel welcomed and has GREAT PRICING!!
WE WILL CREATE A DEAL BASED ON YOUR DONATION.. ..Disclaimers: *Minimum donation is 30 *Your first order can only be 1/4 or less for security reasons *There is NO delivery change if the minimum donation is met as long as the distance is reasonable *Wait times are based in business of course and can vary depending on the day and traffic *All drivers are volunteers and do this for the pure love of the movement and medical purposes, Please be respectful and resonable. We really are here for the patients FIRST! *You must have your REC ID# & 24 hour verification # to order *You Must present valid state issued ID & original doctors recommendation upon delivery *Please notify operator if you will need change. Drivers carry no cash *IF THE DRIVER FEELS UNSAFE, delivery will not be made, OR a meeting spot convenient for both parties will be used. *We are a non-profit cannabis collective delivery service in compliance with Prop 215, SB420, and the California Attorney General Guidelines
#1 DISPENSARY ON WEEDMAPS! Tired of paying outrageous prices for your meds??? We provide all top shelf strains for affordable prices at all times. South Bay Greens is here to provide you with high quality medication at affordable prices. Enjoy walking into our Store Front or our Delivery Service. ALL NEW MEMBERS MUST BE VERIFIED (Please have valid Government Issued ID and Original Doctor's Recommendation Letter Available) (Deliveries Only) up 'til 7pm We Offer: 4 gram 1/8s 8 gram 1/4s $50 MINIMUM DONATION PER DELIVERY (SORRY, NO CHANGE) We Do Patient Referral Gifts! Daily specials for New and Returning Patients WE DELIVER TO EAST COUNTY, SOUTH BAY AND CENTRAL SAN DIEGO AREAS (please call to verify if we deliver in your area) NO DELIVERY FEE BUT TIPS ARE GREATLY APPRECIATED ***DO NOT Accept Credit Cards*** We offer Military, Disabled, Senior Discount (65 years & Older), Student/Teacher of 10% your whole order.
mang
About
Cannabis Enthusiast
mang
About
Cannabis Enthusiast