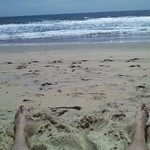 mang
"I Get Heavily medicated"
Reviews
Reviews
Favorites
TOP 10 DISPENSARY ON WEEDMAPS!!!! -WELCOME FIRST TIME PATIENTS- COME CHECK OUT THE TOP DISPENSARY IN LA MESA. OPEN 9AM- 12AM EVERYDAY! 7140 UNIVERSITY AVE. SUITE B FOLLOW US ON INSTAGRAM: bestmeds_
702-666-1843. Ounces starting at 100. EASY TO SIGN UP... FREE MEDS... NO DELIVERY FEES!
CHULA VISTA MEDS ~~ALL FIRST TIME PATIENTS RECEIVE A FREE GIFT (NO MINIMUM DONATION) AND FIRST EIGHTH DONATED FOR AT 5 GRAMS~~ FOLLOW US INSTAGRAM: @CHULAVISTAMEDS FACEBOOK: CHULAVISTAMEDS 1067 Broadway Suite #103 Chula Vista, CA 91911
702-666-1843. FREE MEDS. FREE MEDS ALL ORDERS! All new members are entered to win an ounce of Top shelf!
Diamond Lane Care Group is a Medical Marijuana Home Delivery Service for the Riverside, Moreno Valley, UCR, Rubidoux, and Reyche Canyon areas in CA. 1(909)709-8758
Come visit a WALK IN that has hard wood flooring, reserved parking, is in beautiful Mission Valley, has security, makes you feel welcomed and has GREAT PRICING!!
WE WILL CREATE A DEAL BASED ON YOUR DONATION.. ..Disclaimers: *Minimum donation is 30 *Your first order can only be 1/4 or less for security reasons *There is NO delivery change if the minimum donation is met as long as the distance is reasonable *Wait times are based in business of course and can vary depending on the day and traffic *All drivers are volunteers and do this for the pure love of the movement and medical purposes, Please be respectful and resonable. We really are here for the patients FIRST! *You must have your REC ID# & 24 hour verification # to order *You Must present valid state issued ID & original doctors recommendation upon delivery *Please notify operator if you will need change. Drivers carry no cash *IF THE DRIVER FEELS UNSAFE, delivery will not be made, OR a meeting spot convenient for both parties will be used. *We are a non-profit cannabis collective delivery service in compliance with Prop 215, SB420, and the California Attorney General Guidelines
mang
About
Cannabis Enthusiast
mang
About
Cannabis Enthusiast