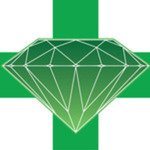 PlatinumCollective
"Stop In WE ARE OPEN and TAKING NEW Patients!"
Favorites
SAN DIEGO'S VERY OWN CROWN COLLECTIVE! Featuring Several EXCLUSIVE EXOTIC CROWN SHELF STRAINS, FORMER HIGH TIMES CANNABIS CUP WINNING STRAINS,SEVERAL CUP WINNING CONCENTRATES such as PRIME EXTRACTIONS, HGH EXTRACTIONS, BAMF EXTRACTIONS, MR. B EXTRACTS, LALLIPOP EXTRACTS, LIMONENE EXTRACTS, HONEY DROP EXTRACTS, DOBIS FAMILY, NATURAL DABS, MED WEST GOLD WAX, and MUCH MORE! OZ SPECIALS *HGH* Black Diamond O.G. $300.00 The White $300.00
Come in to the best collective in PB, the only place around that offers you best quality meds for the cheapest price! We have different deals everyday of the week, to make sure our patients never leave unhappy!! Come see for yourselves! See you then!
Follow us on instagram #platinumcollective.....Like us on Facebook.com/platinumcollective today! Free GRAM MONDAY,WEDNESDAY,FRIDAYS!
PlatinumCollective
About
Voted #1 Collective in Riverside County! Home of the $10
Listings
SPRING BLOW OUT SALE!!!! CALL NOW FOR $100 OUNCES SO MANY TO CHOOSE FROM!!!!ALL EIGHTHS ARE 5 GRAMS!!!!!!! WE ARE THE HOME OF THE PLATINUM $10 GRAMS EVERYDAY THERE IS A SPECIAL, SO MAKE SURE YOU GIVE US A CALL TO FIND OUT WHAT FREE GIFT YOU WILL RECEIVE FOR THAT DAY!!!! LEAVE US A COMMENT ON WEED MAPS RECEIVE A FREE GRAM OF YOUR CHOICE ALL WAX 3 GRAMS FOR $100 SUNDAYS WEDNESDAYS AND FRIDAYS FREE GRAM OF YOUR CHOICE WITH MINIMUM DONATION TUESDAY FREE GRAM OF HASH AND THURSDAY FREE EDIBLES AND DONT FORGET TO CHECK OUT ALL OF OUR 200 AND 100 DOLLAR OUNCE DEALS YOU WONT WANT TO MISS OUT!!!!!!!
PlatinumCollective
About
Voted #1 Collective in Riverside County! Home of the $10