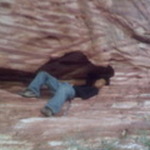 GMJ17
"Smoking Some Purple..."
Reviews
Reviews
Favorites
California Care Collective is a Non Profit medical cannabis collective. We provide access for prop 215 verified patients. Mission Statement: We provide safe and affordable access to those in need. NEW MEMBERS! - Remember to bring original doctors recommendation with a valid California State I.D. There are no exceptions!! NEW PATIENTS GET 20% OFF AND A FREE PREROLL!! (With any purchase)! FREE PREROLL FOR REFERRALS!! ALL PRICES NOW INCLUDE TAX!! MEMBERSHIP REWARDS: For every dollar you spend, you get points, after getting 350, you get a FREE gram!! PLEASE PARK IN OUR FREE PRIVATE PARKING LOT (BROWN FENCE) NOT IN NEIGHBORHOOD. THANK YOU ! Membership Agreement CLICK HERE WE OFFER A DISCOUNT FOR VETERANS AND PEOPLE WITH DISABILITIES DAILY SPECIALS! MONDAY - 10% OFF 1/8THS TUESDAY - HAPPY HOUR 2:20-4:20 - 10% OFF WEDNESDAY - 10% 1/4 OZ THURSDAY - EARLY BIRD - 10% UNTILL 1PM FRIDAY - 15% CONCENTRATES
High Standards Medical Collective are committed to providing a friendly, safe, and secure environment. We offer only the highest quality alternative medicine at the lowest donation possible. There is something for everyone from flowers, clones, concentrates and edibles. We now have and ATM and Wheelchair accessible. Check Out our Facebook For our Daily Deals and addition information about our Dispensary. BIRTHDAY SPECIAL: Celebrate your birthday with highstandards!! >With donation for a gram receive a FREE Pre roll. >With donation for an eighth, quarter, half , or an ounce receive a FREE gram. >With a donation for a Volcano Vaporizer receive a FREE eighth RENEW/RECEIVE VALID DOCTOR RECOMMENDATION SPECIAL: On The Day you Renew or receive your valid doctors recommendation, come into High Standards and receive a FREE gram. Please bring your original doctors recommendation and valid CA ID. High Standards is now under new management: We apologize if withen the last couple months our service has gone downhill and we are currently looking to fix the situation. If you have left hsmc unhappy in the last couple of months please come by and give us a chance to make it up to you. We Are trying to make sure one of the owners is at the shop at all times from here on out. Looking forward to seeing all our old patients again!!
LA Clippers-Griffin says VOTE MMJ! ATM inside. Take light rail stn and VTA bus. FROM Caltrain Station, take Lightrail Stn and exit Lght Rail Stn. Rules strictly enforced. Clone care class for those who qualify. Cooking with Cannabis class by our Chef (inquire within). We are an affordable clinic.
Hightimes Medical Cannabis Cup Winners!! At the Purple Lotus Patient Center, our goal is to provide quality service, a comfortable atmosphere, and top quality medication for every budget. We offer the highest quality products for the best donation value. All of our staff is highly trained to make sure that every time you walk through our door you receive the experience and quality you deserve. We offer daily sales on medication as well as a 5 % discount to Seniors ( 65+) and for patients on SSI, Medicare and Disability. Active Military and Veterans also receive a 5% discount. In addition, we offer a 5% student discount to patients enrolled at San Jose State University, Evergreen, Foothill, De Anza, Stanford and UCSC. Must present student identification at the time of donation. All Donation Prices include TAX!
•FREE gift for all NEW and Re-New Patients.* •FREE Bday Gram.* •FREE Referral Gram.* •Discounts for Seniors, Veterans & Disability (with proof). •On line Pre-Ordering available. •Reward programs for repeat patients. •Premium Med selection of: Flowers, Concentrates, Drinks, Edibles (100+ Types including Sugar Free & Gluten Free options), Flowers, Ingestibles, Pre-Rolls, Seeds, Tinctures, Topicals and much much more… *All Free Grams require like Donation of Flowers Only. No combining of specials.
MOVING SALE 30% off EVERYTHING!! 40% off EDIBLES!! We pay all the tax! Mix & Match - No extra charge Split 1/8 - 2strains, split 1/4 - 4strains, split 1/2 - 4strains, split ounce - 8 strains New Members, Referrals & Referring Members receive a FREE Top Shelf gram of any strain with $50+ donation! or FREE Joint with $25+ donation! REWARDS CARDS Earn two free joints and a Buy One Get One 1/8th on every card!! Fresh top shelf, organic and hydro medicines available from our expert growers. Check out our full menu! Medication is tested for THC, CBD, THCA, CBDA and CBN by SC Labs. - All meds $20 - $60 per 1/8 oz (tax incl.) - Professional, courteous staff - We never prepackage your medicine - Full line of edibles and cold drinks, topicals and extracts - Split, mix and match strains - Visa, MasterCard, Discover and debit cards accepted **New patients MUST bring a valid CA ID and current recommendation letter to join!** (Clinic & County ID Cards are not accepted) While your physician has recommended medical cannabis to alleviate your symptoms, the cannabis plant itself is not regulated by the United States Food and Drug Administration and therefore may contain unknown quantities of active ingredients, impurities and/or contaminants. Statements about the effects of different strains are based on personal opinion and individual experience of other members and should not be construed as medical advice. Stay in touch! Follow us on Facebook & Twitter for special offers
ACCEPTING NEW VENDORS THE BEST PLATINUM COOKIES IN SAN JOSE CA!!!!!!!. REAL COOKIES!!!!!! NO CREDIT CARDS Thanks for the support from all of our patients, Find us on: Facebook .com/sanativesanctuary Twitter @sjssanctuary COME CHECK US OUT ! All Menu Prices Are out the Door.
HAPPY HOUR! monday - thursday from 2-4 you get 10% OFF EVERYTHING IN THE STORE!! Come check out our new vaporizor pens! GUARANTEED TO GET YOU MEDICATED! ONLY $120 for vape pen AND cartridge. WE PAY ALL SALES TAX!!!!!! Compassion Wednesday from 2-6, you get a FREE gram if you can not afford anything!
GMJ17
About
Ask me. Top Ten Favorite Flowers 1. Mango OG Kush 2. Purple Power 3. Strawberry Dream 4. Jack & Jill 5. J1 6. Blue Cream 7. Pineapple Express 8. Banana Train-Wreck 9. Romulan 10. God's Gift
GMJ17
About
Ask me. Top Ten Favorite Flowers 1. Mango OG Kush 2. Purple Power 3. Strawberry Dream 4. Jack & Jill 5. J1 6. Blue Cream 7. Pineapple Express 8. Banana Train-Wreck 9. Romulan 10. God's Gift