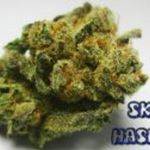 Favorites
*OUR TSI (top shelf indoor) GRADE IS THE FINEST IN MEDICINAL MARIJUANA, WE CERTIFY THAT: TSI GRADE IS CULTIVATED FROM VERIFIED GENETICS. TSI GRADE IS CULTIVATED INDOOR HYDROPONICALLY. TSI GRADE IS FREE FROM ENVIRONMENTAL CONTAMINANTS SUCH AS PESTS, MOLDS, AND CHEMICALS. TSI GRADE HAS BEEN HAND TRIMMED NOT MACHINE TRIMMED WHICH PRESERVES THE INTEGRITY OF THE FLOWER YIELDING THE HIGHEST POSSIBLE AMOUNT OF PSYCHOACTIVE PROPERTIES. PLEASE NOTE, WE ARE NO LONGER ACCEPTING NEW MEMBERS Freshest and strongest edibles available! 760-501-0189 FREE PIPE WITH ANY DONATION $100 OR GREATER!!* *Limit one per patient per order. Not valid with any other offer or promotion. Free delivery with donations of $60 or greater! Call for immediate verification and service: 760-501-0189 New! get a free goodie, always something new! * free delivery on orders $60 or greater! * Encinitas, OCEANSIDE, VISTA, CARLSBAD, La Costa, SAN MARCOS, Del Mar, solana beach, rancho santa fe, escondido *Limit one per patient per order. Not valid with any other offer or promotion. *All dollar figures represent suggested donation amounts per 1/8.
Welcome to the Love Shack Cooperative The Love Shack is a top-rated full-service medical cannabis cooperative located in San Francisco's Mission Dolores neighborhood. We are currently accepting new members. To join, you must be a legally qualified patient or caregiver. When visiting, please bring your government issued ID or driver's license with your doctor's recommendation and/or medical cannabis ID card. Membership at the Love Shack Cooperative is free. Mission The Love Shack is dedicated to its patients. We are committed to providing our members with safe and affordable access to the best medical cannabis products available. We also offer a variety of patient services designed to improve your overall health and well-being. The Love Shack is here to make the quality of your everyday life better. History The Love Shack was founded in 2002 in San Francisco, California. We envisioned a place where medical cannabis patients could come together as a community to help and support each other. Over the years, we have developed many enduring relationships resulting in a large and growing cooperative network. To our members, old and new alike, the Love Shack is so much more than a premium provider of medical cannabis products and patient care services. We are a family. Please come visit us and see why so many medical cannabis patients have chosen to call the Love Shack home. The Love Shack. Your Gateway to Better Health.
Dispensaries
If you're looking for a fast, friendly, reliable, Alternative Health Resource Service with a large selection of Top Shelf herbs give us a call. Herbal Elements. We appreciate all reviews, but please, DO NOT mention other Collectives.