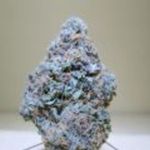 miikeey619
Reviews
superr fire thats all i got to say....
1 personthought this review was helpful!
i have been going here for months now thay got the best og in san deigo no joke win thay ssy that i wouldint go anywere else ass long as sticky greens stays open im orderin win u go to stickys u will allways bee pixey first i got to say the plant x og is the super fire very light green very stony the charly woww everbody must try it hits so hard very strong very tasty if u want someting out the ordinary hit this spot up ...
Reviews
superr fire thats all i got to say....
1 personthought this review was helpful!
i have been going here for months now thay got the best og in san deigo no joke win thay ssy that i wouldint go anywere else ass long as sticky greens stays open im orderin win u go to stickys u will allways bee pixey first i got to say the plant x og is the super fire very light green very stony the charly woww everbody must try it hits so hard very strong very tasty if u want someting out the ordinary hit this spot up ...
Favorites
Here at Sticky Green Meds we carry the best meds in San Diego , all our meds come down from Northern California . We are passionate in giving great patient service & bringing our patients the best selection of OG's in San Diego . We also offer a first time patient deal , any 8th on our menu for $45 . We try to make our delivery wait no less than an hour , with great delivery guys that make you feel great about your donation & are very outgoing. ALL RETURNING PATIENTS GET $50 ANY 1/8th EVERYDAY.
NEW DAILY SPECIALS 4 GRAM 8TH'S EVERYDAY DISCOUNTS FOR DISABLED PATIENTS BEST STAFF IN SOUTH BAY! Serving: Logan Heights, National City, Chula Vista, Imperial Beach, Golden Hill, Spring Valley, Bonita, El Cajon & Surrounding areas. VISIT: WWW.BESTORGANICHEALTH.ORG to get verified ONLINE WE ARE DEDICATED TO OUR MEMBERS AND PROVIDE RELIABLE SERVICE EACH TIME.....
$3 CLONE QUEEN GENETICS COLLECTIVE - Unlike Any Other. Clone Queen Genetics Collective is the only collective in the United States that provides 100% VERIFIED genetics. We invest thousands of dollars per strain to ensure that EVERY patient receives high quality genetics with honest service. Every strain listed on this page and our website (www.cqdna.com) has been verified through an independent genetics lab in Europe. We DO NOT ever take seeds/cuts/clones/teens/mothers from our patients or from private vendors and then sell them as our own. We also provide EVERY patient with 30 Day Warranty on ALL orders. Even if you, the patient, kill or harm one of your CQG girls we will swap any/all plants needed NO questions asked. No other collective offers warranty on plants. Clone Queen Genetics - The risk free alternative! FOR PROP 215 PATIENTS AND COLLECTIVES ONLY!!! We are a 100% legal NFPO operating under all state laws ( (California H&S 11362.5, Prop 215 & CA SB 420) we provide the State of California with quality genetics along with superior customer service! Call now to order!! 424.209.7746 (call/text) cqGenetics@gmail.com (verification/warranty) ASK ABOUT OUR COLLECTIVE AND DISPENSARY SPECIAL: Discount pricing and preferred delivery!
GODDESSDELIVERS.COM: We are a professional medical marijuana delivery service that offers personalized customer service and care. California patients can receive safe, quality products discreetly delivered to your doorstep the very next day. In a few quick and easy steps, you can visit our website, join our cooperative, and order from our online menu. We carry an extensive selection of strains, CBDs, hash oils, tinctures, Gentleman's Brand vapes, and delicious edibles. Talk to one of our knowledgeable staff members by calling 855-GanjaGo (855-426-5246).
Free Pre-Rolls with 30 buck donation!! **NO MINIMUM, NO DELIVERY FEE!!** No Grams EVER 1.0!! First Time Patient Gifts!! PLEASE TRY BOTH NUMBERS, LINES GET BUSY... Open from 10AM to 1AM Monday to Saturday. Sunday: Noon to 9pm and Pre Orders 10% off 24 Hour Notice Orders!!!
Serving all qualified San Diego marijuana enthusiasts! Simply visit us @ www.SensiOriginals.org Be sure to bookmark our page for menu updates, coupons and special deals!
Come and try our BRAND NEW "3RD TIMES A CHARM" SPECIAL!!! * ON YOUR 3RD DELIVERY, NEW PATIENTS WILL RECEIVE A FREE TOP SHELF GRAM OF THEIR CHOICE!!! * *** ALL RETURNING PATIENTS WILL RECEIVE A FREE PRE ROLLED KUSH JOINT W/ EVERY DELIVERY!! *** "COMPASSION IS THE CHIEF LAW OF HUMAN EXISTENCE" - F. DOSTOYEVSKY Hello my name is Emanuel Biezunski, and I would like to tell you a little bit about myself and why I launched Next Generation Delivery. My beautiful and loving fiance, Claudia, and I decided to fully dedicate our life to cannabis because we both feel strongly that this God given herb has been unjustly demonized by previous generations and exploited by law enforcement, prison profiteers, politicians, and criminal organizations. The persecution of patients using cannabis for medical reasons, especially in San Diego, is a crime against humanity and must be stopped! Proposition 215 aka the Compassionate Use Act was passed in 1996 and has been California state law for over 15 years, why are we still being tortured and harassed on a daily basis? Well, the simple answer is that monumental change does not happen over night - decades of anti-cannabis propaganda has influenced millions of citizens to refer to cannabis as a "gateway drug" and users of cannabis as "stoners"or "potheads." These citizens will not change their views over night either, but it our mission to fully educate them with proven scientific facts and studies, and also show them that medical cannabis patients are hard working, creative, and productive contributors to our American society. We are all very blessed and extremely grateful to live in a beautiful country that is constantly evolving and even though I may disagree with some of America's policies regarding cannabis and other issues, I still have great pride in my country and the highest respect for all officials that represent us on a daily basis. With that said, my fiance and I opened Next Generation Delivery with the intention of creating positive change within the medical cannabis movement and providing professional service to patients in search of high quality medication. The most important and gratifying part of our service has been the ability to work with our patients to create a canned food drive that has been hugely successful in feeding many homeless citizens living in shelters located in the South Bay. We are also very proud of the Book Drive we hold on Sundays, which has helped our community library to grow to over 1,000 books, which are all readily available for check out to all existing patients that visit our Cannabis Club in San Ysidro, CA. Books have always been a huge part of my life, and it was actually a book called "On The Road" written by Jack Kerouac that convinced me to leave my home in Florida and drive out to California in order to pursue my dreams. In closing, I would like to express to you once again how grateful I am to have you as a patient and as a partner in the fight against unjust cannabis laws. The Next Generation team, which includes John, Ryan, Ivan, Ashley, Memo, Miguel, and I are all fully dedicated to the cause and extremely proud to serve you on a daily basis. We will never stop fighting for what we believe is right and cannabis is most definitely worth fighting for!!!!! Thank you & have a blessed day!!! Emanuel & Claudia *THERE IS A MINIMUM OF A $40 DONATION FOR EVERY DELIVERY* Next Generation DAILY SPECIALS: FREE GRAM MONDAYS: FREE HOUSE GRAM W/ MINIMUM $55 DONATION!!! SHAKE IT UP TUESDAYS: FREE GRAM OF HIGH QUALITY SHAKE W/ $55 DONATION FOOD DRIVE WEDNESDAYS: DONATE AN ITEM OF CANNED FOOD AND RECEIVE A FREE KUSH JOINT!!! THURSDAYS: ALL TOP SHELF GRAMS = 2 X $30, ALL 15 GRAMS = 2 X $20!!! FREEBIE FRIDAYS: 3 FREE PRE-ROLLS W/ ANY DONATION!!! SATURDAYS: ALL TOP SHELF GRAMS = 2 X $30, ALL 15 GRAMS = 2 X $20!!! BOOK DRIVE SUNDAYS: DONATE ANY USED BOOK OF YOUR CHOICE AND RECEIVE A FREE KUSH JOINT!!! NEXT GENERATION MEDICAL CANNABIS DELIVERY SERVICE - QUICK. DISCREET. PROFESSIONAL. WITH GAS PRICES SO HIGH, WHY DRIVE??! - WE BRING THE HIGH QUALITY MEDICATION TO YOU! WE SPECIALIZE IN HIGH QUALITY CANNABIS FOR THE LOWEST POSSIBLE PRICE ALL OF OUR VOLUNTEERS ARE COMPASSIONATE, FRIENDLY & KNOWLEDGABLE - YOU WILL SOON KNOW RYAN, JASON, JOHN, IVAN, RYAN #2, OBIE, RUBEN, LIZ, CLAUDIA & MANNY ON A FIRST NAME BASIS & THEY WILL ALWAYS TREAT YOU LIKE FAMILY - WE LOVE OUR PATIENTS & THEY LOVE US :) IT IS OUR GOAL TO BE AN ASSET TO THE ENTIRE SOUTH BAY COMMUNITY ...ALL OF OUR VOLUNTEERS WILL BE REQUIRED TO ACTIVELY PARTICIPATE IN GRAFFITI CLEAN UP SESSIONS, BEACH WALKS (TRASH PICK UP), CANNED FOOD DRIVES, ETC. WE STRIVE TO BE DIFFERENT & WE STRIVE TO MAKE A DIFFERENCE - TOGETHER WE CAN CHANGE THE WORLD!!! WE ARE THE NEXT GENERATION OF CANNABIS MEDICATION - THANK YOU FOR CHOOSING OUR DELIVERY SERVICE - WE ARE HERE FOR YOU, THE PATIENT.
New CBD Flower Suzy Q--All CBD and No THC 60 dollar order minimum for delivery. No Delivery Fee. (For Pacific Beach and surrounding area. Locations outside of 10 miles may require a higher minimum.) Patients must have both their original Physician Recommendation and California State issued ID(OR PROOF OF CA RESIDENCY)for verification. FREQUENTLY ASKED QUESTIONS: Question: Do you have a storefront I may visit? Answer: No, but the speed and ease of Soothing Solutions delivery service can't be beat! Question: I have never used a delivery service before. How does it work? Answer: The process is simple: 1.Pre-verify and place order over phone.: 619-350-7733 (Have CA ID and REC on hand) 2. Relax for about 1hr 3. Fill out the collective member forms when the budtender arrives--and Enjoy. Question: Do you charge a delivery fee? Is there a minimum order needed for delivery? Answer: SSWC does not charge a fee for delivery, however, there is a minimum $60 order requirement for the PACIFIC BEACH and surrounding area. Other areas MAY require a higher minimum. Question: I am hesitant to place an order without being able to see the medicine. Would it be possible for the driver to bring several different strains, which I may inspect prior to giving my donation? Answer: Absolutely, if you are vacillating between strain choices, let the bud tender know on the phone and we will bring several strains for you to choose from. Question: What if I'm unhappy with my product, what is your exchange policy? Answer: Exchage policy - We will gladly exchange any product you are unhappy with on your next order that meets the minimum for your area. Question: I am a little uncomfortable about having a delivery because I have snoopy neighbors/family and I also don't like having strangers in my home. Will the driver show up looking flashy or nefarious? Answer: SSWC and its volunteers are absolutely 100% professional and polite. We drive regular unmarked cars and we show up to your door dressed in conservative attire. All our drivers have undergone appropriate training and a criminal background check. Question: Will SSWC meet me at a location other than my home? Answer: Yes! SSWC will be happy to meet you at any location that is convenient for you. Please email or call us with any other questions you may have. THIS COLLECTIVE IS BLOSSOMING WITH THE HELP OF SOME GREAT NEW MEMBERS. IF YOU HAVE RECOMMENDATIONS ON HOW WE CAN BUILD A BETTER COLLECTIVE OR WANT A SPECIFIC SERVICE OR MEDICINAL APPLICATION PLEASE EMAIL US. WE ARE CURRENTLY OFFERING SENIOR CITIZENS AND INDIVIDUALS WITH DISABILITIES FREE HOME DELIVERY OF FRESH ORGANIC EGGS, MILK, FRESH BREAD, ETC. WE ARE OFFERING FREE CULTIVATION CONSULTATIONS. We are currently looking to develop long term relationships with patients who currently cultivate or those willing to learn how to cultivate and specialize in one strain. Please email or call. Soothing Solutions Wellness Center is dedicated to improving the lives of seriously ill patients within the local community by creating and cultivating a completely closed-circuit, member-supported, full-service health care center. SSWC provides safe access to high quality medication and therapeutic applications, and continually disseminates the most recent information and research regarding the benefits and uses of medical cannabis to it's patient-members. DISCLAIMER: These statements have not been evaluated by the Food and Drug Administration. SSWC makes no claims meant to diagnose, treat, or cure any disease or medical condition. Please consult your doctor before starting ANY medical treatment or before using any medical product during pregnancy or if you have a serious medical condition. Soothing Solutions Wellness Center is incorporated in California as a Non- Profit Mutual Benefit Corporation in accordance with state law. We have all the required and recommended legal paperwork and follow the state attorney general's guidelines to the letter--abiding by all regulations set forth by Prop. 215, SB420, and H&SC 11362.5-7.