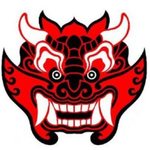 deekee420
"Do not scorn a weak cub, he may become the brutal tiger - Mongolian Proverb"
Reviews
Reviews
Favorites
GRAND OPENING FOR PATIENTS BY PATIENTS Open 7 days a week from 10 a.m. to 9 p.m. We're located at 13138 Whittram Ave in Rancho Cucamonga right off the Etiwanda exit.Go north off the 10 fwy first street after the railroad tracks, Just below Arrow Rte. Serving ALL surrounding areas, Welcoming new patients EVERYDAY! We operate in strict compliance with CA prop 215, SB 420. ALL PATIENTS Must have Original Doctor's Recommendation and Valid California ID at every visit. Parking located in the front of the building. Come check out our specials in person, we have plenty of deals daily! ALL STRAINS 2grams for $25 TOP QUALITY!! Best meds/Best Prices PLUS a wide variety of fresh edibles!! We LOVE to see fellow patients Happy! We are here to make your experience a great one! SE HABLA ESPANOL
we are no closed due to city laws,
"WELCOME TO RANCHO HEALING CENTER!!! We pride ourselves on our positive energy, a friendly atmosphere, and amazingly potent flowers!!4g EIGHTHS ALL DAY! 2 G's for $25 on regularly $15 G's!! ....Come Check us out!! We look forward in serving all you!! Please don't forget all new and returning patients must have original recommendation (with California State seal) and valid California identification card. WE'RE OPEN EVERYDAY - NORMAL BUSINESS HOURS, 10AM-10PM, 7DAYS A WEEK. You must bring with you your California ID and Original Recommendation letter. For patients who are California residents but don't have a California ID you must bring some sort of valid ID and provide proof of residence. For our returning patients who are over 21, please bring with you your California ID every time and, if you are under 21, sorry we are no longer accepting patients that are under 21... So come visit us here at Rancho Healing Center and get a real taste of what Rancho has to offer in holistic medicine!!! We can guarantee you that if you come visit our dispensary we will earn the title of YOUR favorite dispensary Rancho Healing Center is a proud member of Proposition 215, also known as the Compassionate Use Act 1996. We look forward to providing quality health services for the residents of the state of California. We always put our patients first! Each step we take is with our patients in mind. Our medicine is top quality and we always maintain a wide variety of strains. We promise you a fun and memorable experience each time you visit! Rancho Healing Center is our home away from home that we welcome you all to make it your home away from home too! Our Staff is highly professional and dedicated to providing the perfect strain for all of your needs. So come down to Rancho Healing Center so we can show you and provide you with excellent service and fantastic medicine! WE ARE ALWAYS OPEN EVERYDAY FROM 10AM - 10PM Accepting new patients till 9PM All 1/8's are 4 grams
WILL BE OPEN ON MONDAY FEB 20TH GRAND OPENING IF YOU CAN'T WAIT PLEASE FEEL FREE TO COME AND VISIT THE LOCK IN GARDEN GROVE STILL THE HOME OF THE $40 1/8TH'S
Mediation is Lab Tested by SC Labs for THC CBD THCA CBDA and CBN.
SORRY WE ARE CLOSED Top notch FRIDAY SPECIAL 2 gram for $18 mid shelf(BLUE STRAIN) or 2 gram for $25 top shelf (RED STRAIN) or 2 gram for $30 connoisseur strain(BLACK STRAIN) New First Time deals: 5.0 gram 1/8th on ANY strain of your choice! + FREE blunt wrap & Pipe W/donation $ 35 +FREE Edible OR Pre-roll WE ARE ALSO FEATURING THE BEST WAX FOR CHEAPEST DONATION!! 0.5g=$30 or 1.0g=$50 PLEASE NOTE: ONLY ONE DEAL/SPECIAL PER VISIT, PER PATIENT. THANK YOU! WE ARE LOCATED IN THE BACK PARKING LOT OF THE TATTOO'S SHOP IN FRONT OF THE O-REILLY AUTO PARTS CROSS STREET MILLS & HOLTS BLVD 4027 HOLTS BLVD UNIT C MONTCLAIR CA 91763 909)276-2564
Check out our greats meds and get your first time patient special! Hours will be Monday through Sunday 11am to 11pm Follow us on Instagram: reupvista Cut off time for first time patients is 10:30pm. The Re-Up family has found a new home in the city of Vista. All the great quality meds you remember for the best prices around. We would like to encourage all our existing patients to stop by and check out our new location today. RE-UP: We are the #1 rated dispensary in OC. At The Re-Up we specialize in our Top Shelf medicine. Same GREAT meds, Along with the some AWESOME knowledgeable staff you can trust!!!! *PLEASE VISIT OUR INSTAGRAM @REUP4MEDS PAGE AND KEEP UPDATED ON OUR DESCRIPTION LINK FOR DAILY UPDATES! In compliance with prop. 215. Our Co-Operative is here to bring you highest quality meds at the most compassionate prices.
deekee420
About
I like to chill, smoke, go out, music, movies, I generally like to do things heavily medicated.
First Time
Way back in the summer of '94, in the bushes in the back of an elementary school .. I remember I was blown off chronic for like 7+ hours straight and scurred I would never be sober. haha, now I wish I was never sober. :P
deekee420
About
I like to chill, smoke, go out, music, movies, I generally like to do things heavily medicated.
First Time
Way back in the summer of '94, in the bushes in the back of an elementary school .. I remember I was blown off chronic for like 7+ hours straight and scurred I would never be sober. haha, now I wish I was never sober. :P