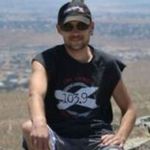 Joshb1208
Reviews
Reviews
Favorites
WE DELIVER!!!!! Welcome to Highest Expectations, where our name speaks for itself! We will provide you some of the best quality meds at a wide variety of prices to fit every budget. Highest expectations prides itself in having a friendly staff, a nice clean envioronment and most importantly HIGH QUALITY MEDS. We have some of the latest technology for you to get up close and personal with the flowers, our 90x magnification camera that is plugged in to our big screen will show you exactly what you're getting down to the smallest little trichromes. First time patients get their choice of extra preroll, weiged out extra fat or choice of edibles. We offer military discounts with ID and up to 40% off for terminally ill patients. Free delivery with donation of 140 or more, otherwise a ten dollar delivery charge for anything less. WE ARE UNLIKE ANY OTHER COLLECTIVE in that we are willing to work with everybody, we will make sure you leave a happy camper no matter what you're budget, medical condition or situation is. ALL EIGHTHS WEIGHED OUT TO 4 GRAMS EVERY TIME ASWELL AS A FREE JOINT FOR EVERY PURCHASE OR FREE EDIBLE OF 15$ OR MORE, EVERY DAY, EVERY TIME, ALWAYS!!!! (NOT YOUR AVERAGE PREROLL, 1.0 GRAM MIN EVERYTIME IN EVERY SINGLE ONE, AND GOOD STUFF TOO!
Alternative Pain Solutions NEW $50 CAP! We are a non-profit organization providing safe access and top quality medicine at an affordable price. FIRST TIME PATIENTS 5 GRAM 1/8TH WITH 1/8TH DONATION ALL STRAINS! OR PRE-ROLL WITH MINIMUM DONATION REFERRALS Complimentary Bronze Shelf Gram (w/ minimum donation from referral) BIRTHDAY Complimentary Silver Shelf Gram (MUST SHOW PROOF) VETERANS DISCOUNT 10% OFF donation (MUST SHOW PROOF) DAILY DEALS: Bronze Shelf- 2g for $10 (mix&match) Silver Shelf- 2g for $20 (mix&match) Gold Shelf- 2g for $25 (mix&match) Platinum Shelf- 2g for $35 (mix&match) 5 Gram Specials Change Everyday! 02/13/2013 WEEKLY SPECIALS MONDAY-Cancer Compassionate Day (ask about special in shop) TUESDAY- Clone Day, All clones 30% OFF WEDNESDAY- Weedmaps Wednesday; Leave us a 5 STAR review & get 20% OFF all strains (EXCLUDING: Pre-roll, Bronze Shelf, 5g 8th Specials & Edibles) THURSDAY- Thrifty Thursdays; Buy an 8th & get another 8th for $15 donation (selected strains) FRIDAY- Facebook Fridays!; LIKE our Facebook, leave us a comment & get 20% off (EXCLUDING: Pre-roll, Bronze Shelf, 5g 8th Specials & Edibles) SATURDAY- Buy 2 Edibles & get FREE Pre-roll SUNDAY- Sunday FUNday; 15% OFF ALL DAY (EXCLUDING: Pre-rolls, Bronze Shelf, 5g 8th Specials & Edibles) FIRST TIME VISIT YOU MUST HAVE: VALID CALIFORNIA ID ORIGINAL DOCTOR'S RECOMMENDATION EVERY VISIT YOU MUST HAVE: VALID PROOF OF ID APPROVED (NON-EXPIRED) RECOMMENDATION
Desert Gem, come see what the Hype is about! Complimentary Gift for all first time Patients (tenders choice). **4 Gram 1/8 before 1:00 P.M. Mon-Fri. ** **10% off all Edibles and Concentrates Saturday** **4 Gram 1/8th on Sunday (includes most strains, some restrictions apply)** 10% off donations to Disabled and Veterans with proper identification. Not Valid with any other discounts. 17485 Catalpa St Unit B1. Sorry we do not accept debit or credit at this time.
After 2 1/2 years of running Budood's we have decided to take a much needed, well deserved break. As of close of business today we will be on hiatus. Our phone will still be on and as always you can email us but we will not be doing regular deliveries. We will still be available to answer questions or just to talk. Please be ready for delivery before you place your order. We will no longer be able to wait if you are not home when we get there. If we are calling you to say the driver is on the way and you don't answer the phone, we will not send him out and will have to reschedule your delivery for another time. So please be ready when you call!! Order by Email! You can now place your order via email at budood@hotmail.com! Just send an email and let us know what you would like to order. Once your email is received, we will give you a call to confirm and send our driver out. . Break your favorite glass piece? Want to add some customization to a piece? Call us! We have a glass blower who can repair that piece or better yet make you a custom piece! If you can think it, he can make it! Call for details. If you need to get your recommendation or renew your recommendation: SB Evaluations 14238 Valley Center Dr. #101 Victorville, 92395 760-267-8284 They are open Mon - Sat from 11-6 Walk-ins welcome!