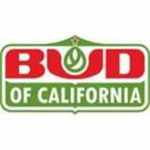 dank1er
Reviews
Reviews
Favorites
Come meet our GC Petals!! We are always excited to meet and take care of our patients 7 days a week!!! Follow us on Instagram!!! @gcpetals Like us on Facebook ! https://www.facebook.com/greencellar NEW INVENTORY!!!! Ask about our 2g Special for a $25 donation. $35 8th add-on special. New Loyalty Card- After 5 8th donations($45 min.) free top shelf gram of your choice. After 10 8th donations($45 min.) receive a free 8th of your choice. (Tax is included in donation) Leave us a positive review on Weedmaps, receive a FREE joint! WOW!!!!!! We bring our patients the best, highest quality all ORGANIC medicine in all of San Diego. You will not find a place anywhere that carries better meds than the Green Cellar, 100% satisfaction guarantee. We are Discreet and Professional delivering right to the safety and comfort of your home. We deliver to most areas of San Diego. DELIVERY INFORMATION $5 delivery charge once the minimum is reached and $10 if under the delivery fee. We do not deliver to NATIONAL CITY. Drivers tips Are Appreciated
BEST FIRST TIME PATIENT DEALS IN TOWN GUARANTEED!
45 Cap on Top Shelf! Widest Concentrate selection in SD! Vader Shatter 2g@60! Moonrocks 3.5g@60! FREE gram of Moonrocks for every referral!
CHAI is an Elite all Indoor High-Grade Low-Cost Cannabis Collective. CHAI Provides The Highest Testing Strains and Concentrates in Santa Cruz County... "Santa Cruz County's 1st 100% Lab-Tested Indoor Medical Cannabis Collective" "C.H.A.I. ONLY PROVIDES HIGH-GRADE INDOOR MEDICINE" "ORIGINATORS OF THE $45 CAP" "True Not-For-Profit Collective"
New Age Botanicals provides professional, safe, discreet deliveries in under 60 minutes or on a scheduled basis and is located in North County San Diego. For more information call (855)-472-0686. If you wish to evaluate different strains before choosing, we will be happy to bring you the selection of your choice. Our knowledgeable operators and delivery people will be happy to assist you in choosing the best medication for your needs. We are a non-profit, 100% patient-operated cooperative, offering natural alternatives to synthetic pharmaceutical health-care. Our goal is to provide MMJ patients safe and affordable access to premier medical cannabis while acting as a steward of understanding to the medical cannabis community.
Top Shelf Grams As Low As $10!!
Welcome to Elite Medical Collective, San Diego's FINEST & BEST DELIVERY SERVICE in the San Diego County, the most convenient high quality medical marijuana professional delivery service in the whole region with more years operating and experience than any of our local counter parts. We strive to bring our patients the highest quality of meds at affordable competitive donation rates including our popular Blow Out 8th Specials Starting at a low $25 dollar donation, quick deliveries, delicious edibles, THC concentrate gel capsules, a wide variety of glassware selections, the highest level of professional service from our staff.
EAST COUNTYS NEWEST COLLECTIVE INVITES YOU TO JOIN THEM IN PROVIDING SOME OF THE BEST ALTERNATIVE MEDICATION TO THE EAST COUNTY AREA. ALL PATIENTS MUST HAVE A VALID CA ID, AS WELL AS A VALID CA ISSUED DOCTORS REC!!!
SAN DIEGO'S VERY OWN CROWN COLLECTIVE! Featuring Several EXCLUSIVE EXOTIC CROWN SHELF STRAINS, FORMER HIGH TIMES CANNABIS CUP WINNING STRAINS,SEVERAL CUP WINNING CONCENTRATES such as PRIME EXTRACTIONS, HGH EXTRACTIONS, BAMF EXTRACTIONS, MR. B EXTRACTS, LALLIPOP EXTRACTS, LIMONENE EXTRACTS, HONEY DROP EXTRACTS, DOBIS FAMILY, NATURAL DABS, MED WEST GOLD WAX, and MUCH MORE! OZ SPECIALS *HGH* Black Diamond O.G. $280.00 KANDY PURP $280.00