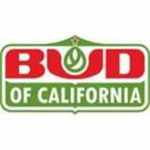 dank1er
Reviews
Reviews
Favorites
$55 CAP! ON ALL PREMIUM SHELF!!!!!
**LAB TESTED** our whole menu is tested at PharmLabs in Ocean Beach. We specialize in the highest quality medicine for the best donations, and we have many satisfied patients all over the greater San Diego area!
Green Acres Has Santa Cruz's Finest Selections Of Top Shelf Strains, Hash, And Edibles. The Core Philosohy At Green Acres Is Premium Medications For Minimum Donations. Strains are tested for THC CBD THCA CBDA CBN and Safety by SC Labs.
SAN DIEGO'S VERY OWN CROWN COLLECTIVE! Featuring Several EXCLUSIVE EXOTIC CROWN SHELF STRAINS, FORMER HIGH TIMES CANNABIS CUP WINNING STRAINS,SEVERAL CUP WINNING CONCENTRATES such as PRIME EXTRACTIONS, HGH EXTRACTIONS, BAMF EXTRACTIONS, MR. B EXTRACTS, LALLIPOP EXTRACTS, LIMONENE EXTRACTS, HONEY DROP EXTRACTS, DOBIS FAMILY, NATURAL DABS, MED WEST GOLD WAX, and MUCH MORE! OZ SPECIALS *HGH* Black Diamond O.G. $300.00 The White $300.00
5gram 1/8ths ftp as low as $20. Returning member daily gifts. Now with $20 1/8ths! We have something for every budget. From AAA to mid grade meds.
$35 TOP SHELF 1/8's!!!!!! $35 TOP SHELF 1/8's!!!!!!
Higher Love has re-opened as So Cal Holistic Health!! We look forward to providing our patients the highest quality service and medicine.