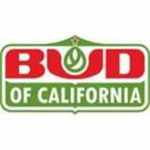 dank1er
Reviews
Reviews
Favorites
Nominated #1 Delivery in San Diego by WeedMaps!!.. and for good reason! All 1/8's 3.8 grams.. All the time!! Check Our Daily Specials!! New Patients get a FREE $15 gram with your first delivery (Must make $40 minimum). New Patient appointments 12-9pm Every Day. Ask to be added to our Cali Kind Text Specials to save even more! Daily Happy Hour Specials 1pm-3pm!! Monday-Thursday Get $5 off ANY donation of $55 or more OR a FREE edible with ANY donation of $75 or more! (Delivery must be made for first available delivery time during the hours of 1-3pm Monday through Thursday must ask Driver for this coupon during delivery). Referral and Review Bonuses too! Let California's Kindest show you a whole new world in Professional Delivery! We Bring Kindness to Your Door!! Like Never Before!!
****DAILY SPECIALS**** 5G 8THS FOR FIRST TIME PATIENTS! 3.5 GRAMS OF WAX FOR $95 DAILY!! EVERY SUNDAY 5G 1/8ths! ALL STRAINS ALL DAY!!! 2 Top Shelf Grams FOR $25! NCPA CARES!! Compassionate Discounts! 10% Off for: Students, Veterans, Seniors (55+), & Permanent Disabilities! * Proper Documentation or ID (Required to qualify)**Good for every visit there after! ***WE RECYCLE POP-TOPS! BRING IN 12 OF YOUR UNNEEDED MEDICINE JARS AND YOU WILL RECEIVE A FREE PRE-ROLL!(VALID WITH DONATION ONLY)*** Follow our Instagram @THEKUSHKORNER for more information on our new products added! REFER A FRIEND AND GET A FREE TOP SHELF HALF GRAM AND FREE TOP-SHELF JOINT WITH YOUR ORDER! EVERY SUNDAY @ NCPA! 5 GRAM 1/8ths! ALL STRAINS ALL DAY!! PATIENT APPRECIATION DAY ON THE 30TH OF EVERY MONTH!!! 20% off ALL Flowers and Edibles ALL DAY!!! SUPER SIZE YOUR ORDER TO A 1/2 GRAM MORE FOR $5 MORE! ( FLOWERS ONLY ) 5.0 8TH'S FOR FIRST TIME PATIENTS! 5.0 8TH'S ALL DAY SUNDAY! ( LIMIT TWO PER PATIENT ) 3.5 GRAMS OF WAX FOR $95 ALL DAY EVERY DAY! ( MIX AND MATCH ) TWO $15 GRAMS FOR $25 ALL DAY! TWO $13 GRAMS FOR $20 ALL DAY! TWO $10 GRAMS FOR $15 ALL DAY!
DONATE FOR AN 1/8 AND GET CHOICE OF ONE OF THE FOLLOWING: - 5 GRAMS OF TOP SHELF FLOWER FOR *50 - 4 GRAMS OF TOP SHELF FLOWER + TRIKOM TREAT MEDIBLE + PREROLL *50*
**LAB TESTED** our whole menu is tested at PharmLabs in Ocean Beach. We specialize in the highest quality medicine for the best donations, and we have many satisfied patients all over the greater San Diego area!
Green Acres Has Santa Cruz's Finest Selections Of Top Shelf Strains, Hash, And Edibles. The Core Philosohy At Green Acres Is Premium Medications For Minimum Donations. Strains are tested for THC CBD THCA CBDA CBN and Safety by SC Labs.
SAN DIEGO'S VERY OWN CROWN COLLECTIVE! Featuring Several EXCLUSIVE EXOTIC CROWN SHELF STRAINS, FORMER HIGH TIMES CANNABIS CUP WINNING STRAINS,SEVERAL CUP WINNING CONCENTRATES such as PRIME EXTRACTIONS, HGH EXTRACTIONS, BAMF EXTRACTIONS, MR. B EXTRACTS, LALLIPOP EXTRACTS, LIMONENE EXTRACTS, HONEY DROP EXTRACTS, DOBIS FAMILY, NATURAL DABS, MED WEST GOLD WAX, and MUCH MORE! OZ SPECIALS *HGH* Black Diamond O.G. $300.00 The White $300.00
5gram 1/8ths ftp as low as $20. Returning member daily gifts. Now with $20 1/8ths! We have something for every budget. From AAA to mid grade meds.