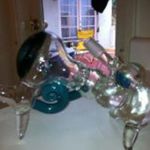 CornFedWhiteBoy
"Somewhere in the world it is 4:20 spark one up"
Reviews
Reviews
Favorites
THE CROWN COLLECTIVE OPERATING STRICTLY IN COMPLIANCE WITH CALIFORNIA PROP 215 STATE LAW. Welcome to The Crown Collective, located Off the 60 fwy and the 15 fwy 6102 Etiwanda Ave. Mira Loma, CA 91752. We strive to provide safe access to all qualified patients operating strictly under PROP 215 and SB420 LAWS. with a large selection of medical cannabis and cannabis infused products and the help of our knowledgeable volunteers you'll find the appropriate medication for you. We range our prices and deals to serve the whole community around us, come check it out for your self and let us know your honest review based on your experience with us at The Crown Collective. Operating 365 days a year.
ORIGINAL DR REC AND VALID CA ID MUST BE PRESENTED EACH VISIT * NO ON SITE MEDICATING *
***NOW OPEN UNTIL MIDNIGHT ON FRIDAYS AND SATURDAYS*** ~$40 CAP ON ALL TOP-SHELF FLOWERS~ *FREE DELIVERY TO THE CITIES OF CLAREMONT, UPLAND, ALTA LOMA, and RANCHO CUCAMONGA WITH MINIMUM $40 DONATION TO MOST AREAS.
TRUE $35 CAP ON TOP SHELF EVERYTHING INDICAS OG's COOKIES's TOP SHELF SATIVAS's OPEN 10am-11pm 7 Days a week First Time Patients Receive: FREE DAB OR A FREE GIFT WITH A DONATION! ***WHERE HIGH QUALITY MEETS COMPASSION*** TOP SHELF INDICAS, SATIVAS, HYBRIDS, CONCENTRATES AND EDIBLES HOUSE OF OG KUSH AND WAX WAX SPECIALS ALL DAY LONG! $5 DOLLARS FOR ANY DAB!!!! ***2 GRAMS FOR 25 SPECIALS*** We offer our members a comfortable and clean environment. We treat all our members with the same caring and compassionate attitude. Please, don't forget to bring your California issued ID (Sorry, no temporary) and original recommendation, at ALL times!! ATM AVAILABLE! Flight Club is a proud member of Proposition 215, the California Compassionate Use Act, was enacted by the voters and took effect on November 6, 1996 as California Health & Safety Code 11362.5. The law makes it legal for patients and their designated primary caregivers to possess and cultivate marijuana for their personal medical use given the recommendation or approval of a California-licensed physician.
Wax on Wax is proud to be the Home of 2014 Cannabis Cup Winner C3PO Super Bud!!! Come see what the hypes all about!!!! WAX ON WAX is giving back to its Patients, 4g 1/8th on ALL Top Shelf!!! New $25, $30 Wax!!! Largest Selection of WAX with over 50 Strains!!! FTP 5g 1/8th or $10 off wax!!! 50+ strains of OGs, 5gram & 7gram Specials!!! Free Dabs, Cheapest OZ prices!!
AWARD WINNING MEDS ARE HERE!!! 10% OFF TOTAL Donation and FREE Edible! **Home of 7Star Kush HIGH TIMES WINNER**
Friendly, educated and knowledgeable staff. All medicine is tested through 3rd party lab, for cannabinoid levels (active ingredients) and contaminants like mold, mildew, pesticides, bugs, particulates and contaminants for your safety. Close to Freeway (Business 80). Upscale, professional atmosphere. Free services: yoga, Reiki, massage therapy, acupressure, sound therapy, meditation. Park in our parking lot, directly behind the building, or on the street. Please do not park in our neighbors' parking lots. Enter at the front door on H Street.
THE FINEST COOPERATIVE IN THE REGION - OUR EXCLUSIVE RANGE OF "MPMH" MEDS ARE THE MOST SCIENTIFICALLY PRODUCED HIGH-POTENCY CANNABIS MEDICINES IN CALIFORNIA. CHOSEN FOR THE HUGE RANGE OF EFFECTS THEY PRODUCE. DISCOUNTS FOR SENIORS, VETERANS, REFERRALS, AND NEW MEMBERS.
HAPPY HOUR ALL DAY! First Time Patients 5G 1/8ths - or $5 OFF First Wax + FREE PREROLL + FREE TKO EDIBLE!!!!!!! HAPPY HOUR ALL DAY EVERY DAY! 4 Gram 1/8ths all day 2gs of low shelf for $15 2gs of mid shelf for $20 SUNDAY RIDIC DEAL 1G wax (up to $45) + 1/8th top shelf = $75 ALL WAX Buy 2, Get 1 Free ALL DAY EVERY DAY!!! COMBO DEALS 100$ #1 4 GRAMS TS + 2 GRAMS WAX ($45) #2 QUAD TS (7G) + 1G WAX ($45) #3 4 GRAMS TS + EDIBLE ($15) + 1G WAX ($45) #4 4 GRAMS TS + 2 PRESIDENTIALS + 1G WAX ($45) #5 QUAD TS (7G) + 1G MOONROCKS
High Times Cannabis Cup Voted #1 Best Glass Nexus is available here, large, small Pucks 14mm and 10mm comes with a Free Ti Domeless ! ENTER OUR WEEKLY RAFFLE TO WIN A FREE RIG, ASK YOUR BUDTENDERS. Voted#1 In Los Angeles - The Home to CROWN EXTRACTS Located @ 9636 Venice Blvd Culver City 90232 - 424.603.2133 - Between Overland and National Blvd 2 Blocks From Brotman Medical Hospital. In The Same Building As Metro PCS.
CornFedWhiteBoy
About
BeEn smoking the fine herb since 1997. Down for joints, bongs, blunts and dabs!!
CornFedWhiteBoy
About
BeEn smoking the fine herb since 1997. Down for joints, bongs, blunts and dabs!!