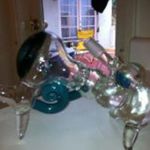 CornFedWhiteBoy
"Somewhere in the world it is 4:20 spark one up"
Reviews
Reviews
Favorites
SHOP IS OPEN 24-7 AT ALL TIMES.. UNDER NEW MANAGEMENT , WE APOLOGIZE FOR THE ANY BAD MED'S YOU MAY HAVE EXPERIENCED, COME ON BY AND CHECK OUT OUR NEW MED'S.
INTRODUCING THE HIGHEST GRADE OF MMJ WITH THE MOST COMPETITIVE PRICING AROUND! COME SEE OUR HUGE INVENTORY OF FLOWER/WAX/EDIBLES! COME SEE WHAT THE HYPE IS ABOUT. CALL FOR FOR MORE INFO (909) 632-9987 NEW SPECIALS 100OZ!! WE HAVE OZ SPECIALS ON WAX FROM: 500OZ, 600OZ,675 OZ. HUGE FLOWER SELECTION OF QP SPECIALS AND HP SPECIALS!!!NEW WAX EVERY WEEK!
ABSOLUTE HERBAL PAIN SOLUTIONS PRE ICO #3 WE ARE PRE ICO COMPLIANT AND WE ABIDE BY CALIFORNIA PROP 215 PRE ICO LICENSED DISPENSARY IN DOWNTOWN LOS ANGELES CLOSE TO ALL LOCAL FREEWAYS (10/110) AND BUS ROUTES ALONG WITH BLUE LINE METRO :) HAPPY HOUR IS 3PM-8PM DAILY! FOLLOW OUR NEW INSTAGRAM @AHPSCAREGIVERS SNAP SHOT A PHOTO OF YOUR MEDS POST AND TAG US FOR A FREE GIFT! OFFERING A GREAT NEW PATIENT DEAL OF ONE 5G 8TH AND A FREE GIFT!!! INSTAGRAM : http://instagram.com/ahps420
Voted #1 Dispensary in the Inland Empire! Welcome to The Crown Collective, where we offer the IE's largest selection of medical cannabis and cannabis infused products. With the help of our knowledgeable volunteers, you'll find the appropriate medication for you. Operating 365 days a year.
ORIGINAL DR REC AND VALID CA ID MUST BE PRESENTED EACH VISIT * NO ON SITE MEDICATING *
***NOW OPEN UNTIL MIDNIGHT ON FRIDAYS AND SATURDAYS*** ~$40 CAP ON ALL TOP-SHELF FLOWERS~ *FREE DELIVERY TO THE CITIES OF CLAREMONT, UPLAND, ALTA LOMA, and RANCHO CUCAMONGA WITH MINIMUM $40 DONATION TO MOST AREAS.
Wax on Wax is proud to be the Home of 2014 Cannabis Cup Winner C3PO Super Bud!!! Come see what the hypes all about!!!! WAX ON WAX is giving back to its Patients, 4g 1/8th on ALL Top Shelf!!! New $25, $30 Wax!!! Largest Selection of WAX with over 50 Strains!!! FTP 5g 1/8th or $10 off wax!!! 50+ strains of OGs, 5gram & 7gram Specials!!! Free Dabs, Cheapest OZ prices!!
AWARD WINNING MEDS ARE HERE!!! 10% OFF TOTAL Donation and FREE Edible! **Home of 7Star Kush HIGH TIMES WINNER**
Friendly, educated and knowledgeable staff. All medicine is tested through 3rd party lab, for cannabinoid levels (active ingredients) and contaminants like mold, mildew, pesticides, bugs, particulates and contaminants for your safety. Close to Freeway (Business 80). Upscale, professional atmosphere. Free services: yoga, Reiki, massage therapy, acupressure, sound therapy, meditation. Park in our parking lot, directly behind the building, or on the street. Please do not park in our neighbors' parking lots. Enter at the front door on H Street.
CornFedWhiteBoy
About
BeEn smoking the fine herb since 1997. Down for joints, bongs, blunts and dabs!!
CornFedWhiteBoy
About
BeEn smoking the fine herb since 1997. Down for joints, bongs, blunts and dabs!!