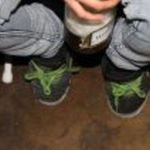 Afroboy666
Favorites
YOUR FAVORITE PRE-ICO DISPENSARY IS BACK IN HOLLYWOOD! GOOD KARMA COLLECTIVE IS REGISTERED AND COMPLIANT WITH ALL CURRENT LOS ANGELE ORDIANCES, INCLUDING PROP D! OFFERING HIGH QUALITY MEDICINE AND COMPASSIONATE CARE TO VERIFIED PATIENTS IN THE LOS ANGELES COMMUNITIES.
Green Cross LAX is a collective run FOR the patients, and run BY the patients. Our staff is knowledgeable about our medicines and are sure to help you find just what you need. With over 50 strains you can definitely find something, no matter your symptom we have something for you. So stop by, feel the vibe, and come join the Green Cross family!
SUMMER SPECIAL!!! $35 CAP on all 1/8ths!! Including selective Top Shelf OGs!!! Welcome to Western Discount Center!!! The only original discount center. @ WDC it's happy hour all day everyday (FREE Joint, Blunt wrap and Lighter with your donation). We specialize in 5 Grams, 10 Grams and OZs. Get your most quantity and the highest quality meds at Western Discount Centers' way, because your satisfaction is our pride! FTP deal: FREE 5 GRAM of kush with 75 donation + gift bag, FREE GRAM of kush with 30 donation + gift bag. Best top shelf OGs in town, many to choose from. FIRE OG KUSH is amazing, seeing is believing. Mention weedmaps and get any top shelf 10grams for 100 donation (excludes fire og) , or any 2 grams for 25 donation on all strains (excludes fire og. Fire og 2G@30).
Afroboy666
About
Smoking weed everyday! Smoking weed every day! Blunts Bitches & 40"z
First Time
First time I smoked it was a bomb bleezy with my cousins and my bro at this park. It was the bombest day and I will never forget how hungry I was after, we got some domino's that day too ;D
Afroboy666
About
Smoking weed everyday! Smoking weed every day! Blunts Bitches & 40"z
First Time
First time I smoked it was a bomb bleezy with my cousins and my bro at this park. It was the bombest day and I will never forget how hungry I was after, we got some domino's that day too ;D