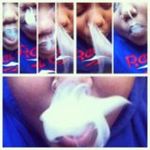 Reviews
Reviews
Favorites
LBC is a large green building on the N side of Pico blvd. We happily provide safe access to patients from 12noon-8pm!. We are open every single day of the year including holidays. Our building is across the street from Oki's Dog. Free private parking lot is provided and located on the right side of the building. We have indoor Air-conditioning keeping us chilled amd cool tunes playing all through-out the day!
IHC LOVES NEW PATIENTS... OPEN UNTIL 10PM DAILY 4512 1/2 W. Pico Blvd, NEXT TO Lowes... LA BREA OR CRENSHAW EXIT OFF 10 FWY... FREE JAY WITH MIN. DONATION... KNOWLEDGEABLE BUDTENDERS... QUALITY, COMPASSIONATE, IN N OUT... Plenty of Free Street Parking and Handicap Access Happy Hour 4pm-6pm Upgrade to 5Gram 1/8ths for All Strains (ask for details) Why You Should Visit IHC Top Shelf Exclusive Territory Strains , VP Discounts on Ounces (ask for hook up details) Referral Program (ask for hook up details) Great Reviews (ask for hook up details) Knowledgeable, Friendly, Chill Staff Anonymous Environment, Quick Service Restrictions Apply On Certain Deals
SUMMER SPECIAL!!! $35 CAP on all 1/8ths!! Including selective Top Shelf OGs!!! Welcome to Western Discount Center!!! The only original discount center. @ WDC it's happy hour all day everyday (FREE Joint, Blunt wrap and Lighter with your donation). We specialize in 5 Grams, 10 Grams and OZs. Get your most quantity and the highest quality meds at Western Discount Centers' way, because your satisfaction is our pride! FTP deal: FREE 5 GRAM of kush with 75 donation + gift bag, FREE GRAM of kush with 30 donation + gift bag. Best top shelf OGs in town, many to choose from. FIRE OG KUSH is amazing, seeing is believing. Mention weedmaps and get any top shelf 10grams for 100 donation (excludes fire og) , or any 2 grams for 25 donation on all strains (excludes fire og. Fire og 2G@30).
MOVED TO: 5925 W PICO BLVD (CORNER OF HI-POINT, JUST WEST OF FAIRFAX) LOS ANGELES, CA 90035 323-932-1723 New Specials! Add $10 to any 1/8 priced $25 or under and we will upgrade it to 10 grams Any two top shelf 1/8ths (except Saints OG) are only $100 Great new ounce specials- up to $75 off $7 grams for any $35 1/8 when you get at least 10 grams $6 grams for any $30 1/8 when you get at least 10 grams
NOW OPEN! Located @ 6115 Selma Avenue - Suite 100 - Hollywood, CA 90028 MEDICAL MARIJUANA - TINCTURES - EDIBLES - DRINKBLES - CONCENTRATES - eJOINTS - LOUNGES 20% OFF FOR YOUR FIRST VISIT & A FREE GRAM
WELCOME TO DOWNTOWN PATIENTS GROUP, WHERE IT'S ALWAYS 420! "Downtown Patients Group is a lawful non-profit Cooperative of qualified medical patients associating to cultivate and access cannabis within a closed-loop, members only, and democratically run Cooperative, pursuant to Health & Safety Code Sections 11362.5 & 11362.7, the Attorney General Guidelines for the Security and Non-Diversion of Marijuana Grown for Medical Use, and the California Corporation Code Sections 12200, et seq. This medical cannabis is solely cultivated by and for members of the Cooperative and diversion to non-members is strictly disallowed. Each members financial contribution is limited to a proportionate reimbursement of actual costs and expenses necessary to the functioning of the Cooperative." DTPG Is a City of Los Angeles Pre-ICO Collective. We have been a legal operating collective with city permits since before September 14, 2007. The Sale and the diversion of marijuana for non-medical purposes are violations of State law. The use of marijuana may impair person's ability to operate a motor vehicle or operate heavy machinery.