One powerful platform to build, manage, and grow your cannabis business.
Weedmaps is your mission control center equipped with everything you need to streamline end-to-end operations, reach high-value patients, and increase revenue to drive accelerated growth. With WM Business you can reach thousands of Missouri cannabis patients, support online ordering on your website, manage delivery logistics, manage your in-store transactions and much more through one simple, unified solution with a highly competitive price point.
Your patients are already looking for you on Weedmaps
We aim to make Weedmaps Missouri's go-to source for cannabis information and purchasing decisions. With over 70,000 monthly visitors already coming to Weedmaps for cannabis information and product education, matching your online presence with your physical presence will be vital in the very near future.
Purchase cannabis multiple times
per month
Active cannabis consumers
Everything you need to scale your business
We're here to help you jumpstart your cannabis business!
Lock in premium value and start growing your cannabis business today.
To support Missouri retailers and brands launching businesses this year, we are offering our Starter package at no cost for a limited time.*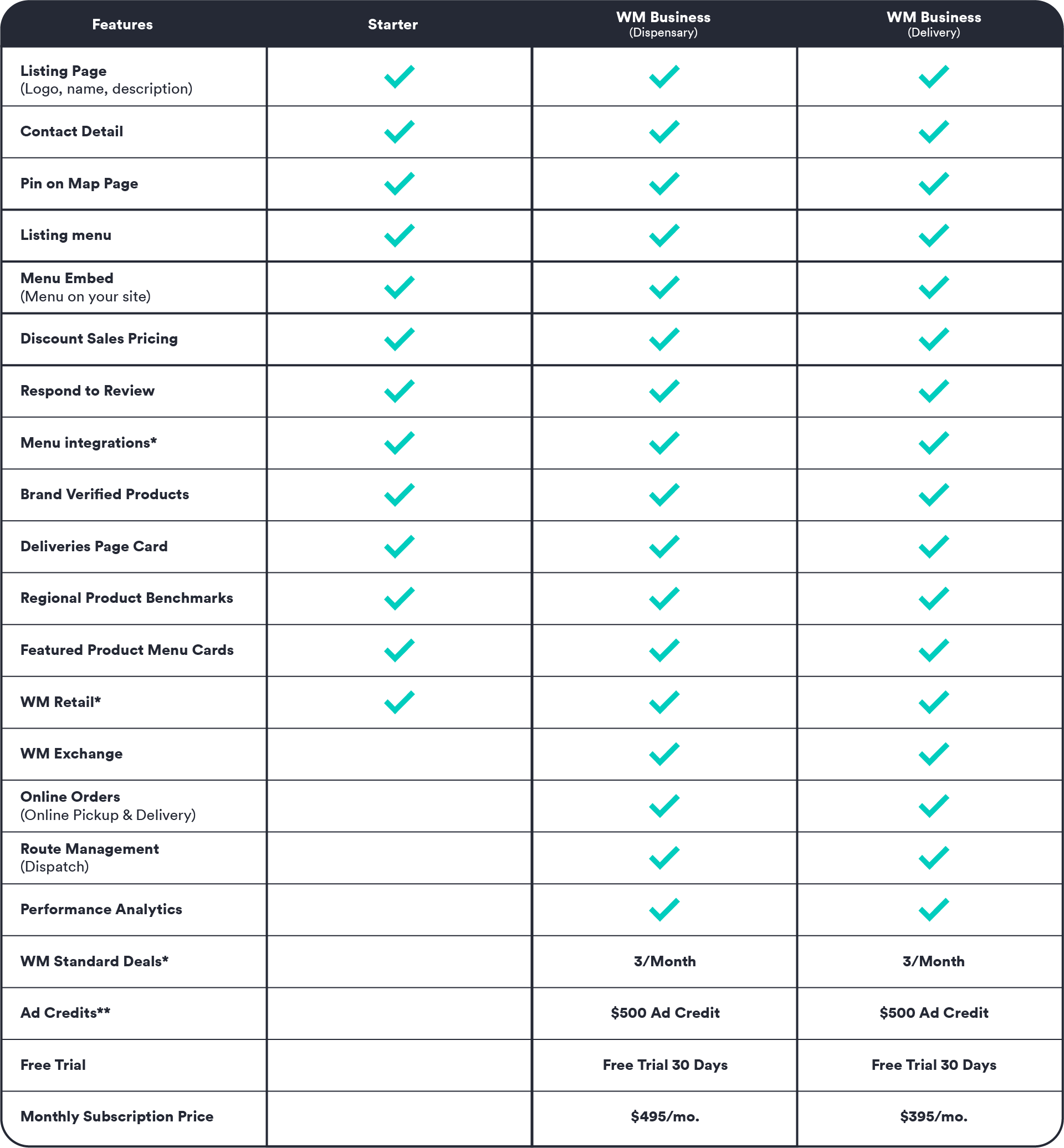 This promotion is available until at least December 31, 2021, and valid only for retailers and brands who agree to and do not violate any of our applicable agreements, terms, and policies. Weedmaps reserves the right to modify the features included in the bundle or terminate this offer at any time with notice.
*Not every feature listed in the packages are available to non-retail businesses.
**Advertising credits may only be used for certain display ads chosen at Weedmaps' sole discretion, and must be used by December 31, 2020. Credits may not be combined with any other WM Ads offers, and must be used on a single ad purchase. Credits available only for retailers and brand who agree to our display advertising terms.
The easiest way to unify your cannabis business end-to-end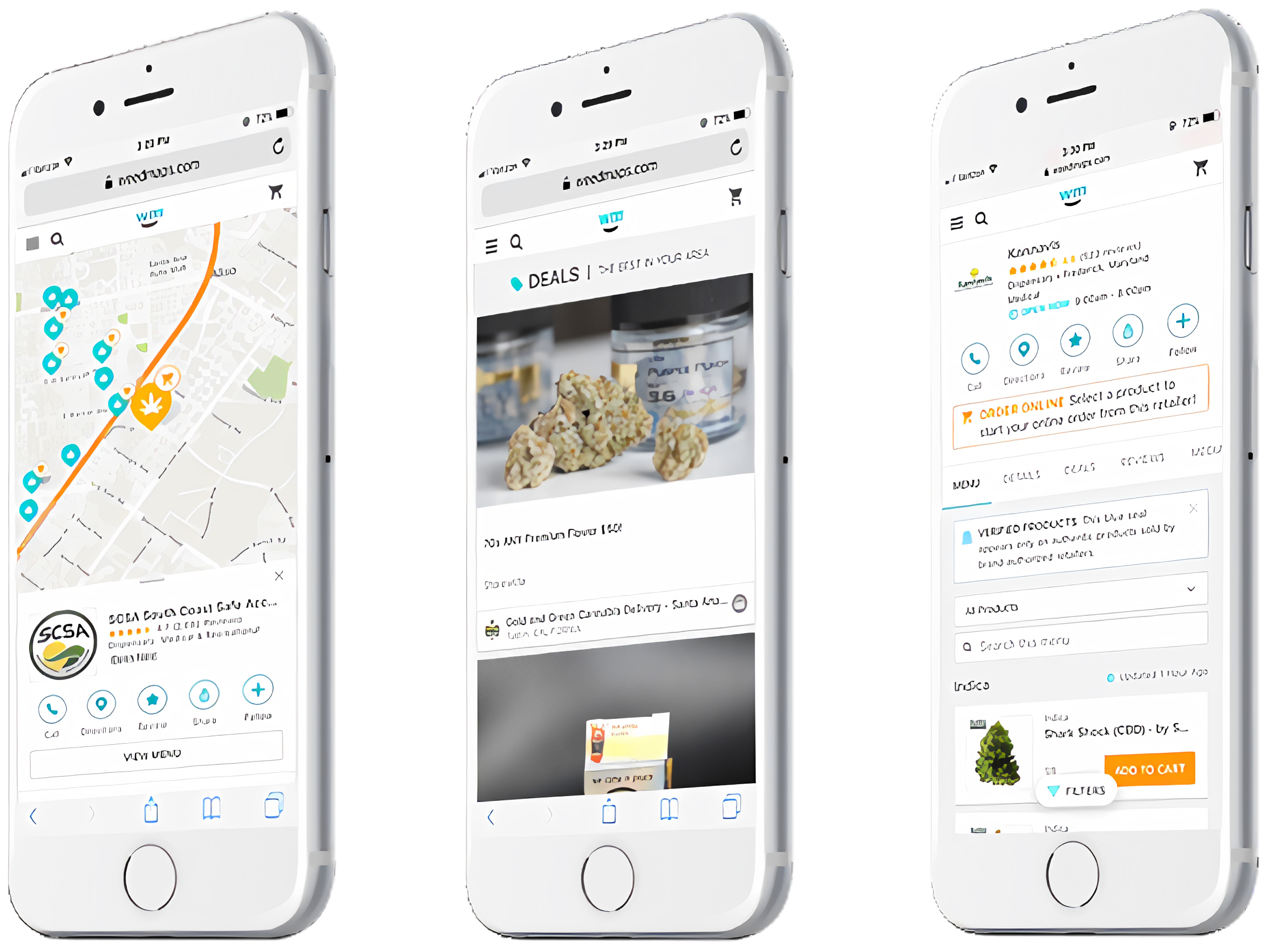 Reach more ready-to-buy

Missouri cannabis shoppers
Showcase your business page to reach Missouri's largest cannabis patient audience as they search for nearby retail locations. Make it easy for new customers to discover you, browse your menu, and place orders, all in just a few clicks.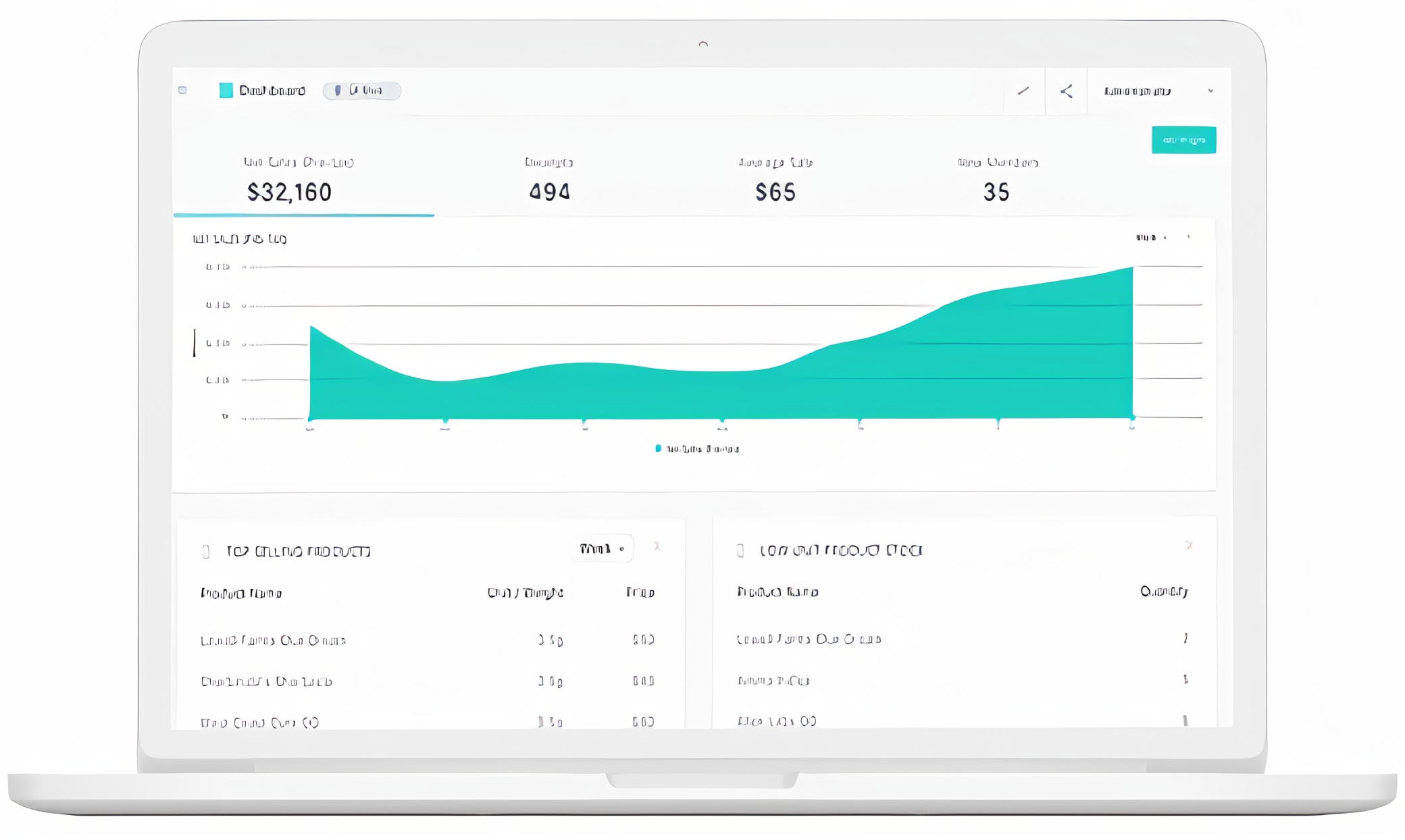 Deliver seamless online shopping experiences everywhere your patients are
Run deals to attract shoppers to products on your menu, and convert them with online ordering that turns traffic into transactions. Easily capture, manage, and process online orders from Weedmaps and unlock e-commerce on your customizable menu embed to securely and efficiently fulfill orders.
Set inventory management on autopilot
Save time, cost, and energy managing inventory with real-time menu syncs between your Weedmaps listing, embedded website menu, and point-of-sale, all from one place. Weedmaps also integrates with all major POS solutions to streamline your workflows.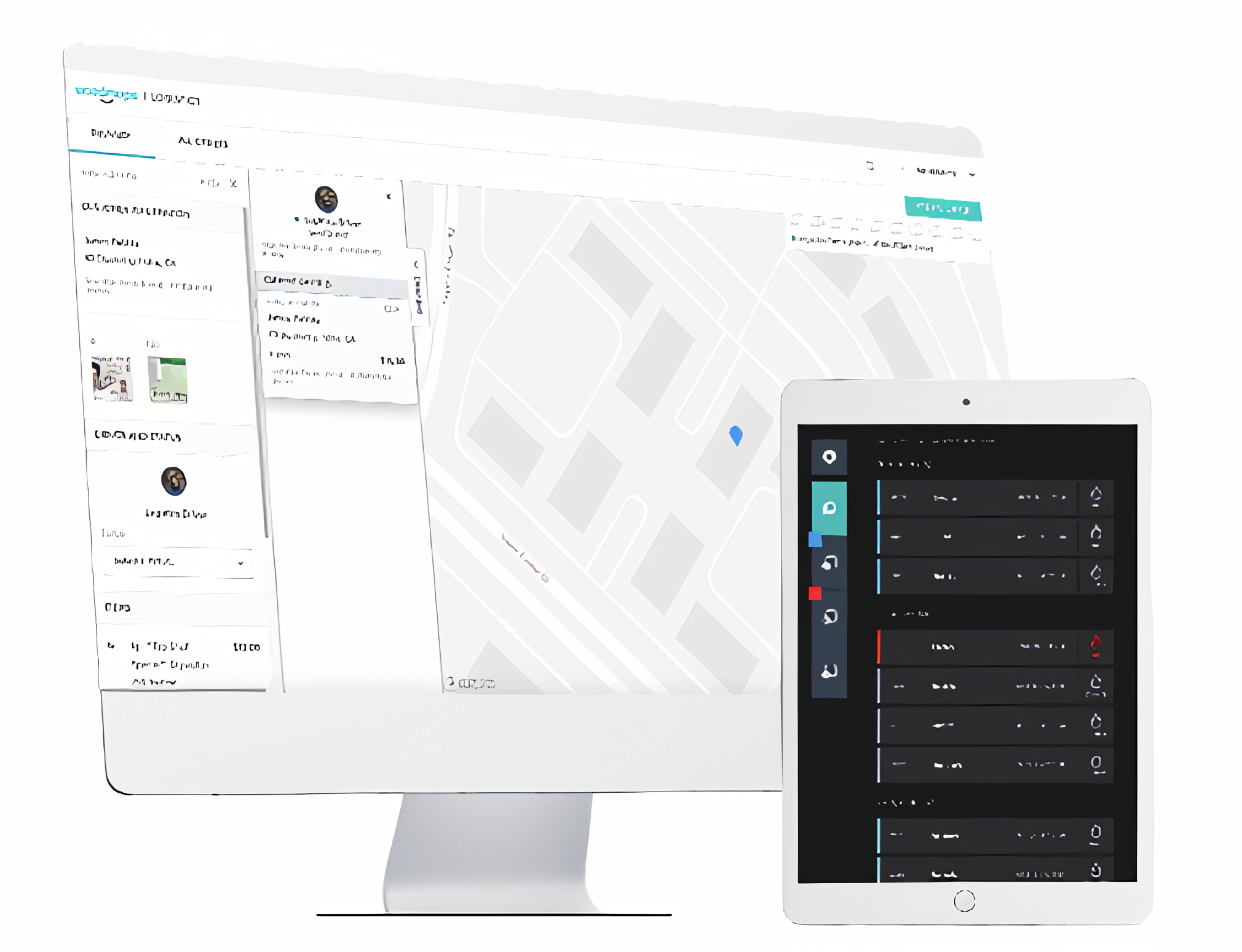 Build compliance into every patient interaction, so you can focus on what matters most — your business
Streamline accurate order fulfillment with detailed order information at your fingertips. Robust point-of-sale compliance with state-specific reporting, transaction record retention, tax configurations, purchase limit tracking, METRC integration, and granular analytics all built-in.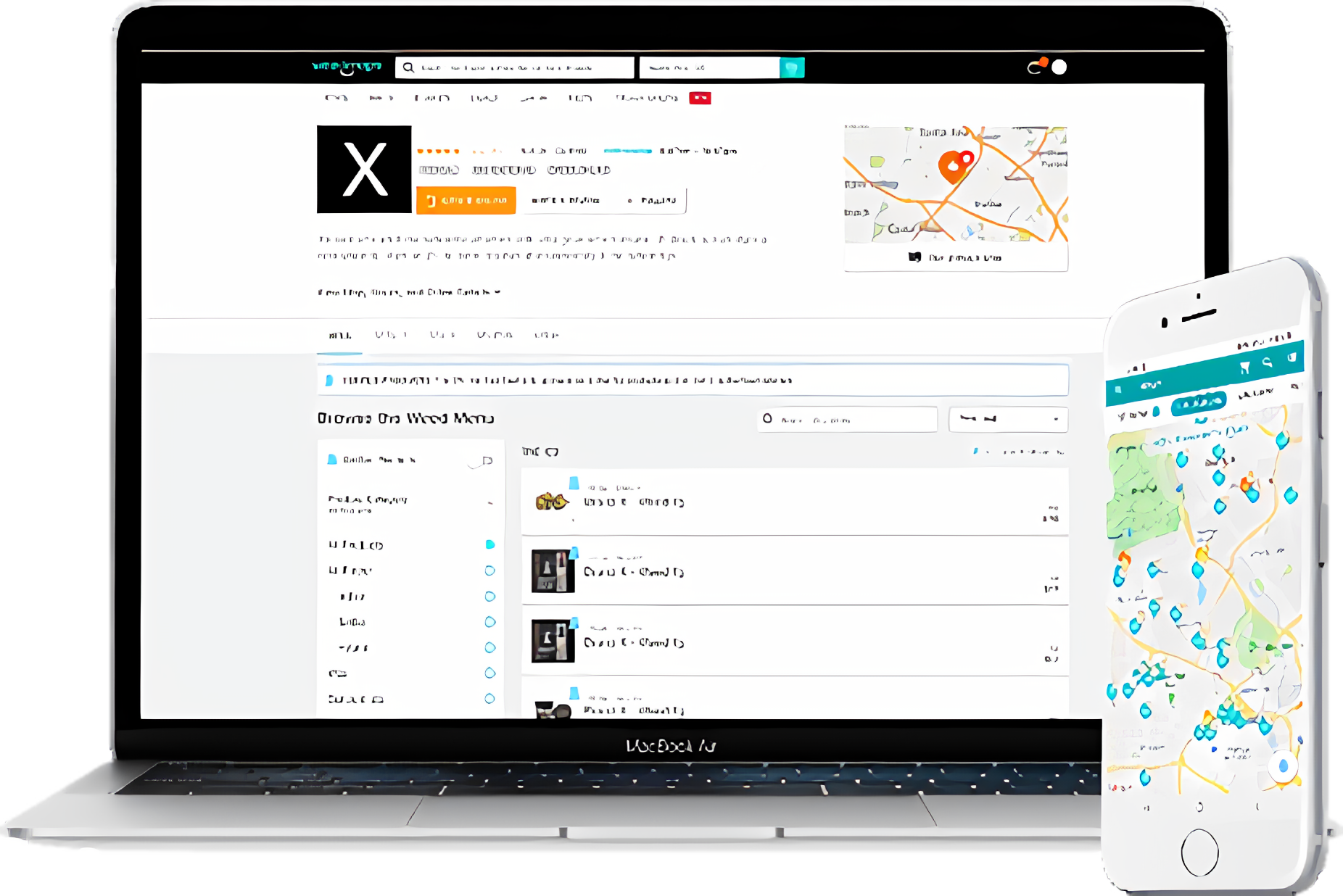 Support to help you and your customers succeed
Get best-in-class support to help you and your customers. Gain the support you need to help shoppers place orders, and to help your business flourish.
Helping you

stay compliant



Robust compliance feature set including state regulatory, reporting tailored to your jurisdiction.

Included in all packages. You just pay a one-time hardware cost.
We're here for you from day one, with support for setup and troubleshooting.
Choose to report your sales and inventory changes to Metrc daily or automatically after each sale.
A community connecting cannabis consumers, patients, retailers, doctors, and brands since 2008.
We are the inclusive cannabis leader who powers solutions that provide access and education for positive change in the industry.
We are the leading SaaS solution connecting the entire cannabis supply-chain to drive compliant growth in a global economy.
Ready to start growing your business?
Copyright © 2021 Weedmaps. & are registered trademarks of Ghost Management Group, LLC. All Rights Reserved.