Home

/

Forums

/

Enthusiastic Patient seeking job in OC
posted by Stebun at about 1 year ago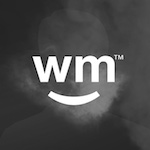 Posts: 1
Joined: about 3 years ago
Hi, My name is Steven. Ever since I became a medical
marijuana patient, last year, I have tried to educate myself as much as
I can in the subject of medical marijuana, but I know that there is
always more to learn and I have an extreme desire to dive into the
industry and learn as much as I can from it. I've been working in
customer service for almost 5 years at a major grocery store and am
comfortable talking to people of all walks of life. I believe that I
would be able to bring a very high level of professionalism to a
clinic because of my experience working in a corporate store with
extremely high expectations of all employees. Given the opportunity, I
know that I would be able to excel at all the obstacles a dispensary position
will throw at me.

If I sound like the right fit for your medical marijuana clinic than please send details of the position to my email and I will be able to respond with my full resume.
My email is <!-- e -->Americanideut@aol.com<!-- e -->

I look forward to hearing from you.