posted by truly_NORML at about 1 year ago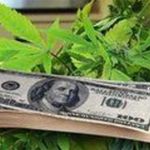 Posts: 21
Joined: over 3 years ago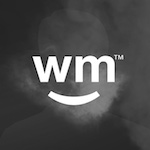 Posts: 6
Joined: about 3 years ago
Looks like mold to me. Dispensaries often are forced to sell inferior products as they have been required to grow 70% of the bud they sell now. Most of the dispensaries are owned by smokers not growers and some have never smoked. No dispensaries are going through some changes and that is precisely what the moratorium on licenses is supposed to cure. The state realized the dispensaries only care about money and so they are hoping to put pressure on the inexperienced dispensary owners to either learn the craft or get closed down. You best bet today is to find a good dispensary you like and stick with them or go to a trusted local caregiver like golenmmjcaregiver.com. Invest in a pocket microscope (Online or Radio Shack) always inspect your weed and if it doesn't look right for any reason just pass on it. You are now allowed to pass on inferior pot your dealer has no holds on what you get anymore. It is your turn to decide. You do not have to compromise. Especially at their rates check out a local caregiver and stop paying high prices for inferior weed. Better to pay low prices for high quality weed. You are the boss now. You can get you stash anywhere you want. Competition and capitalism are really a great thing for consumers. Do your part don't buy swag disguised as primo for fire buds go to a local small provider.
In reply to truly_NORML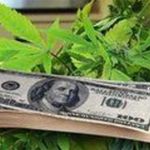 Posts: 21
Joined: over 3 years ago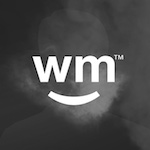 Posts: 467
Joined: about 1 year ago
I bought a scope at Urban Cannabis for 10 bucks. Its totally worth it. I check out every nug I buy and learn a ton about every strain. Selling moldy medicine is illegal according to HB1284 and HB 1043. Tell the place that you bought that to refund your money or you will report them to the Department of Revenue or the Medical Marijuana Enforcemnt Division. The reason they are pricing it at $100/oz is because the KNOW its moldy. And that is ridiculous for a "care"center to sell any product containing mold spores. When you inhale these they cause the little air sacs (alveoli) in your lungs to collapse: this can lead to asthma, pulmonary restricition, and possible respiratory failure in sick patient. DO NOT SMOKE MOLDY CANNABIS, TAKE IT BACK. Buy a scope protect yourself.
In reply to truly_NORML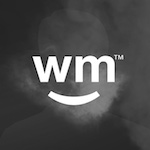 Posts: 61
Joined: over 3 years ago
The same bud, Lemon Kush, from the same provider, ALCC, is a featured item on the Daily-Deals popup coupons I get on my WeedMaps home page. I saw it just yesterday in fact. I wonder if WeedMaps knows the product is or has been moldy? I suspect they don't and wouldn't promote it if they did. I have also purchased this bud and even viewed it under their mag light at the counter. I couldn't see the mold untill I photographed it. I could taste something was wrong which was why I took photos to see what was up. I agree, don't smoke moldy weed. It can cause all kinds of health complications.
In reply to truly_NORML