Reviews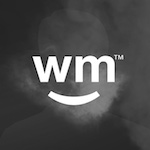 lmktacwa
2015-02-27 03:51:11 UTC
By far the best around!
The Standard In Holistic Medicine
First I want to comment on the person who said they don't feel comfortable at this dispensary... that is so hard to comprehend unless the person themselves is feeling weird about going there in the first place. I have never had an issue with unfriendly staff. In fact, I could sit around there all day talking about healing properties, Mx laws, new strains, or whatever. The staff is very knowledgeable, very above board, friendly, patient, and professional. I have been to various other dispensaries around town and it seems like every place you go in to is owned by some 22 year old dude w/ his gum-snapping girlfriend staring at her phone while he tries to convince you that the 3 small jars of buds he has is "awesome". If I dare to ask what they have for arthritis pan or back spasms, he just gives a blank stare and points to a jar and says "this has really high THC"... as if that is why actual patients come to a Mx dispensary! Anyways, The Standard is great! Great selection, great people, great prices (some places charge over $300 for an oz and I got a REALLY nice oz for $150 the other day). If you have issues with price now, wait until WA State is done going through your pockets over the next year while they revamp Mx laws and end up shutting down most of these wonderful, earthy, caring places. The prices are competitive, ESPECIALLY knowing that The Standard spends the money to get their buds tested! You KNOW what you are getting with regard to CBD, THC, etc, etc,. so that you can be an informed self medicator. The buds are clean, and fresh, powerfully effective, and plentiful. Their medibles are THE BEST! I love the banana bread. Going back for more this weekend! This place is worth stopping by "just once" (but I bet you go back, again and again!).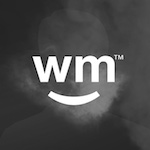 Budshank
2015-01-26 20:07:16 UTC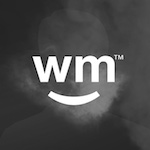 medicalrocks420
2015-01-10 23:58:55 UTC
Amazing!!
The Standard In Holistic Medicine
I've been in a couple times and enjoy my time here every single time. The meds are always amazing quality and the bud tenders always know what are good. If I can't make a decision on what I want, I know that what they suggest will always be an awesome pick. I always feel like a family when I come in and I feel that is very important. Will be the only place I come and will throw out their name to anyone who asks! Thanks for being such an amazing place!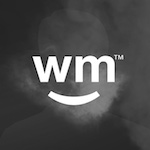 HempCBD
2014-12-31 03:11:30 UTC
updated review
The Standard In Holistic Medicine
Well, they upped prices here for dry meds and now their top shelf is $11. I know its just a dollar increase, but other collectives are at $10, if not lower and usually better quality bud. Sometimes the atmosphere is a bit awkward and I feel like I'm not welcome there by some of the people.
Official Dispensary Response
Thank you for your feedback, unfortunately due to rising operating costs we had to raise our minimum donation rate by one dollar. We do have 7-10 different 8 per gram strains that are comparable to and test as high as our top shelf medication. We are very sorry that you don't feel welcome here at The Standard. My staff and I strive to make everyone feel welcome and invited into the collective. If you feel comfortable please feel free to give me a call 253-271-0017 and ask for Stephanie or come into the store. Thank you again and I look forward to hearing from you. - Stephanie (President of The Standard)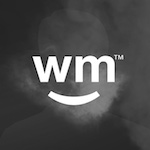 Blakeshouse
2014-09-18 13:26:17 UTC
Nothing better within 25 miles!
The Standard In Holistic Medicine
I started coming here soon after these WONDERFUL people opened their doors. I have been to countless other dispensaries in the area and hands down SSHM can not be beat! I drive over 20 miles to come here and it is well worth the trip. The entire staff bends over backward to make sure the patients needs are exceeded. I have found both Stephanie and Michael to be generous to a fault, to me, and I assume everyone else.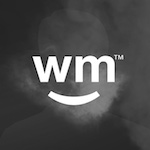 Sheenamiss
2014-08-25 22:09:10 UTC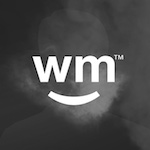 Jslandi75
2014-08-10 18:53:59 UTC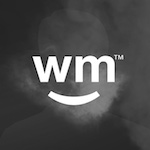 HempCBD
2014-07-20 18:42:46 UTC
Favorite local dispensary
The Standard In Holistic Medicine
I've been going here for a few months now and really like SSHM. I recently tried the warming CBD oil and love the pain relief it gives me. Dr who is one of my favorites in dry meds that they have. Also, I like the medibles that are low sugar tasted like normal without all the calories. Thank you SSHM for providing care for the patients!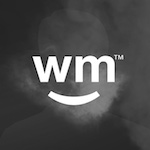 AceA
2014-06-11 18:38:13 UTC
the hand cream works well
The Standard In Holistic Medicine
my hands are bad sometimes so rough my skin comes off an can make me bleed! the "'cannabis lotion has made my hands softer less chapped. love the people who work here stephinay an michell thank you see you soon. also love ur dry meds .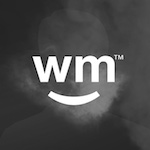 Richie rich CZ
2014-05-29 20:20:53 UTC
Richie rich CZ
The Standard In Holistic Medicine
Great prices great people and the best in Graham I love the fact that all the strains that carry thier name is capped at 7 Graham and it is good well worth 10 and the glass shop next door is awesome if you have not been here give it a try dont think you will be dissapointed easy way to find this one is look for the big dental tooth sign in Graham off of meridian thank you to all the sshm staff keep up the good work
X
Membership
To access this feature, you need to upgrade your membership. Give your friendly Sales Rep a call today at 844-Weedmaps!
First-Time Patients
As a new patient receive a FREE gram, and a FREE Goodie girl edible!



***Our website has changed for menu, daily deals, and coupons please visit http://www.thestandardinholisticmedicine.com
Announcement
3 Top Shelf Strains for 150 per ounce all week long!
Donate towards an ounce and receive a box of your favorite Girl Scout Cookies! :)
SATURDAY 2/28 VAPE PEN RAFFLE (EVERY 20 YOU SPEND YOU GET A TICKET) GOOD LUCK :)
Available Here
Hours & Info
ADDRESS
21110 Meridian E #A
Graham, Wa, 98338
MEMBER SINCE
October 27th, 2011