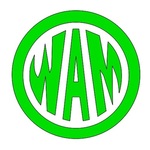 FEATURED
Reviews
great place.. great products.. fantastic people
a BFF stopped by last week, last night she brought me a taste of the great private reserve she got from you, WOOOOOOWEEEEEE... I WANT SOME.... i'll be by there soon with my papers to sign up and enjoy... thank you see ya soon
Great Place!!
Good prices, great bud. Definitely worth checking out!!
Awesome dispensary!
Friendly staff, great selection. Overall great experience!
Small but mighty
Extremely clean and a great location. They have top notch bud and great customer service. I highly recommend them. Grape Ape from this location was fantastic.
Great Location
This is a fantastic location! The people behind the counters knew exactly what they were doing, and what I was looking for. The location is wonderfully close and the bud quality is top notch. Definitely going to stop by more often. :)
My Experience...
My last visit forced me into creating an account and leaving a review, which isn't something I ever feel the need to do. First off, my budtender met my needs with and knew exactly what to recommend and was very considerate. I also left with one of the medicated Hippie Stix which was by far the best $5 donation i've ever made. Thanks WAM!
Best Med Shop!
This is by far my favorite!!! The staff is so nice and knowledgeable! They have a great variety and always are stocked! :)
great medicine
great shop great staff great medicine
Great Service at WAM
WAM is a lovely little dispensary that offers all forms of high quality medication at a fair price. The staff is polite and helpful, and makes you feel at home. High quality meds - great price. A+