FEATURED
Reviews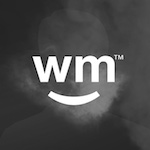 number5
2014-12-29 23:24:36 UTC
they don't care about their patients
1 personthought this review was helpful!
I've had issues in the past with the goddess but this last one really takes the cake. I order on friday and don't spend enough for the saturday delivery so I have to wait until monday. So here monday comes and nothing arrives. So I call them and they say my order is on hold. Apparently my recommendation expired a few days ago which caught me by surprise, especially considering that they charged my debit card any way and sent me a conformation email. Then they tell me it will take 3 days to put the money back on my card. So until then I'm broke with no money to renew my recommendation and totally out of medicine. This place does not care about it's patience it's in it purely for profit. These guys charge black market prices and then add the taxes on top of the already high prices, instead of having the taxes included in the price like every other dispensary I've ever dealt with. These guys are greedy as fuck I've spent a lot of money here over the years and it is quite apparent that they don't give half a fuck about me
Official Dispensary Response
Thank you for taking the time to write in. We are sorry you have experienced difficulty receiving your order and we do care very much about our patients. The reason your card was charged is simple - you input your own information and paid yourself so it is charged automatically. As you mentioned, we gave you a refund and the time it takes for the bank to credit your account is out of our hands. Regarding your expired recommendation, we did send you a courtesy email notifying you of the upcoming expiration date. In the future if you would like to avoid any confusion, just update your recommendation before it expires and get the image to us so we can update our records. We will never send out an order to a patient with an expired rec as it is against the law and we (like all collectives) strive to be the best and stay in business so that we may help you. The taxes are standard as it is the law to charge state taxes in California. The medicine pricing is also pretty standard and we keep it as low as we can while still keeping our patients happy. We hope you feel better having had this explained and we will be glad to help you if you choose to order in the future. Be well and happy healing!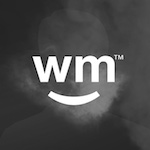 1jasonthompson
2014-09-30 19:19:57 UTC
Fantastic again
These guys are the best. They have great customer service and fast shipping for free. Thanks.
Official Dispensary Response
Thank you so much for the great review! We are so glad to be here to help you with your medical needs.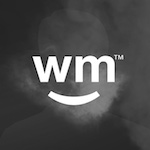 beaniegrl420
2014-07-17 16:00:08 UTC
Too expensive
1 personthought this review was helpful!
They were always way more expensive than everyone else, and now they charge sales tax on top? wtf. Every other place adjusts the prices so that your tax is already included. Greedy greedy greedy.
Official Dispensary Response
Thanks for your feedback. We have price points for donations as low as $5 and try to offer products for every income level. Of course our premium strains (grown with love and care) reflect the time, energy, and top quality the growers put into them. Our prices range from low to high as we want to serve all patients and their price points. I think if you compare, you'll see that our prices are very competitive. Also our 1/8's are weight at 4 grams, most all other places you'll find them weighing in at 3.5. As for charging taxes, the State of California requires that all of the products we offer at Goddess Delivers be taxed at the appropriate rate according to the delivery location. It is the law to charge state taxes and we work hard to make sure our collective stays legal and can continue to operate. We are committed to healing and providing our patients with the best, safest, and most healing experience possible. Happy healing!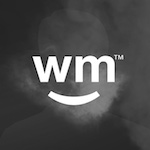 tolibac
2014-06-04 20:06:42 UTC
all orders filled to go...thanks
Just wanted to say how much I appreciate the goddess team handling all orders big or small all the same. There are times I order just a few meds or a lot but whatever the order its always filled quickly. Thanks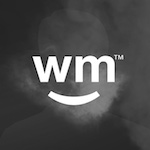 beaniegrl420
2014-05-23 16:07:51 UTC
Always a good experience
When I know I need something easy, convenient and quality, I order from here. Only time there's ever been an issue with delivery, it showed up ten minutes after I called (literally). Love the CBD focus. Quality can vary, but it's usually at least mid grade. And the price is a bit higher than many other, same day places, but with professional overhead...well, I get it. Thanks GD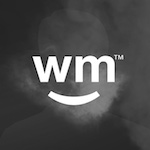 tolibac
2014-04-17 05:33:18 UTC
Thanks Goddess for keeping it very affordable
Just want to say again how much I appreciate the very affordable meds. Thanks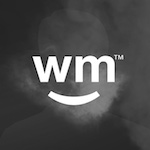 IllGdabs
2014-04-09 09:01:12 UTC
Disappointment!
Ok so i thought id try them out since i just moved here and have been a heavy smoker these past years as my pains have been getting worse and needed proper meds. The "top shelf" sorry to inform everyone there if you havent noticed but its not maybe in 2003. Anyways furthermore after i thought first place delivery would be same day but thats not the case here . You have to wait for your meds to come threw the mail. Thought what the heck why not try it right WRONG! You would think they would have someone sign for the meds. nope just dropped them off in front of my door at my apartment complex when i was home watching tv no knock nothing good thing i had to throw the trash out and got to it first . After waiting a day to get my meds i was so disappointed to find out i would conrinue to be in pain because this is what we call "shwag" please step your game up if your going to be first place . Def cant wait to try other services and advise my fellow patients to try a "top shelf sampler " if you want to see what meds shouldnt look like espixally at those prices .
IllG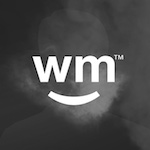 tolibac
2014-03-25 04:59:37 UTC
love the concentrated meds
Thanks goddess for the opportunity to sample a variety of concentrated meds...charas hash, caviar gold and winterized wax all great meds at awesome prices..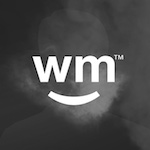 tolibac
2014-02-05 20:38:36 UTC
staying with goddess
I just wanted to say thanks to the goddess staff for all the great customer service I have received over the past three years. I recently had my doctors recommendation renewed and have decided to keep ordering my meds through the goddess. Thanks again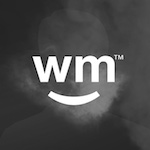 tolibac
2014-01-16 20:34:36 UTC
Thanks for the Drtagons Breath!
I can't say enough about the great customer service I experience with the goddess staff. Recently I was sent a patient gift, Dragons Breath my first try of this strain and I just want to say thanks it was an uplifting experience.
X
Membership
To access this feature, you need to upgrade your membership. Give your friendly Sales Rep a call today at 844-Weedmaps!
First-Time Patients
New patients get $10 off their first order! Just mention code WEEDMAPSGODDESS in the "Enter Discount Codes" section at check out. No minimum purchase required.

Join our collective today, place your order by 6pm & receive tomorrow!
Announcement
Goddess Delivers is professional medical marijuana delivery service that offers personalized customer service and care. Receive safe, quality products discreetly delivered to your doorstep the very next day- we deliver all throughout California.
Available Here
MEMBER SINCE
July 19th, 2011