Reviews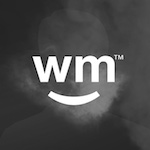 Vet
2015-01-13 01:36:09 UTC
Yoda's Kiss Honey Oil
Does anyone know the THC content of Yoda's Kiss Honey Oil?
Official Dispensary Response
Sorry for the delay in response! The quickest way to reach us would be to email info@goddessdelivers.com or call us at 1-855-GanjaGo (1-855-426-5246). Our friendly and knowledgeable staff would be more than happy to assist in answering any of your questions. Be well and happy healing!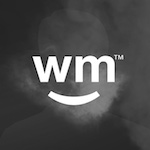 number5
2014-12-29 23:21:25 UTC
They don't care about their patients
1 personthought this review was helpful!
I've had issues in the past with the goddess but this last one really takes the cake. I order on friday and don't spend enough for the saturday delivery so I have to wait until monday. So here monday comes and nothing arrives. So I call them and they say my order is on hold. Apparently my recommendation expired a few days ago which caught me by surprise, especially considering that they charged my debit card any way and sent me a conformation email. Then they tell me it will take 3 days to put the money back on my card. So until then I'm broke with no money to renew my recommendation and totally out of medicine. This place does not care about it's patience it's in it purely for profit. These guys charge black market prices and then add the taxes on top of the already high prices, instead of having the taxes included in the price like every other dispensary I've ever dealt with. These guys are greedy as fuck I've spent a lot of money here over the years and it is quite apparent that they don't give half a fuck about me
Official Dispensary Response
Thank you for taking the time to write in. We are sorry you have experienced difficulty receiving your order and we do care very much about our patients. The reason your card was charged is simple - you input your own information and paid yourself so it is charged automatically. As you mentioned, we gave you a refund and the time it takes for the bank to credit your account is out of our hands. Regarding your expired recommendation, we did send you a courtesy email notifying you of the upcoming expiration date. In the future if you would like to avoid any confusion, just update your recommendation before it expires and get the image to us so we can update our records. We will never send out an order to a patient with an expired rec as it is against the law and we (like all collectives) strive to be the best and stay in business so that we may help you. The taxes are standard as it is the law to charge state taxes in California. The medicine pricing is also pretty standard and we keep it as low as we can while still keeping our patients happy. We hope you feel better having had this explained and we will be glad to help you if you choose to order in the future. Be well and happy healing!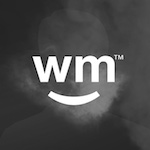 Vet
2014-08-10 22:08:30 UTC
Website off line
Why has the Goddess Delivers website been off line for several days?
Official Dispensary Response
We were just down for a week or so while we moved to a new web domain: www.ganjagoddess.com. We apologize for any inconvenience this may have caused you! We are back and in full force for our patients with amazing medication and lots of love. Thanks for your support and patience!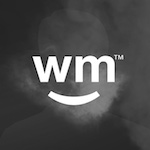 MaryJaneBlaze
2014-07-13 17:43:38 UTC
Thank you Goddess :)
Smoking our way through our 2nd delivery from GD and I couldn't be happier. For some reason, I don't get my call answered or returned w/other delivery services in our area, so I love finding a reliable service that I know will gets us our meds. And high quality meds at that! I thought GD might throw in some no-name Indica or Sativa crumble w/our Hash Sampler....NOPE! Got some bomb Sour D, GSC & Orge Hash. Legit! Very happy with the Top Shelf Sampler too! Weighted heavy & included some of our favorite strains! Will definitely be ordering again.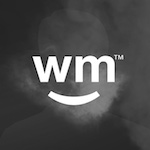 goblinshark
2014-04-17 20:25:12 UTC
Guaranteed delivery
Goddess has always come thru for me. Easy ordering and deliverys always next day. A few clicks and it's ordered. Always generous portions and medicine always of the highest quality.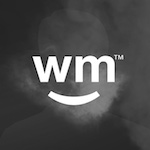 patshere
2013-08-10 22:05:53 UTC
Excellent !
Great service! Overnight delivery and products are excellent. I highly Recommend Goddess Delivers to all concerned. Thanks!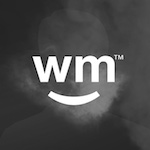 Water
2013-07-20 16:06:37 UTC
They Deliver
I have one new word for happiness: Diamond OG. I don't know where they get this stuff, but it is out of this world. I'm like a butterfly floating, and bright and happy, no pain when I use this stuff. Dense, big nugs and crystally. Goddess, I'm yours..... you are the best! Thanks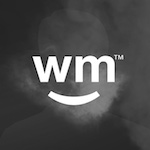 Cats Meow
2013-05-23 00:47:42 UTC
The Goddess Variety
I am always trying to find a healthier option to get my CBD. As much as I would love to eat a chocolate, I can't because I'm a diabetic. Therefore, smoking is out of the question too. Anyway, I love Goddess's high concentration CBD oil. Donations are nothing considering the great service and next day delivery. I am glad I found you Goddess.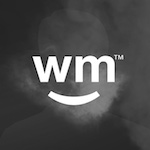 Tonydub82
2013-05-19 18:32:36 UTC
Exceptional
No matter what I order, it's top shelf. Even their cheaper stuff is great if you're on a budget.... but if you can swing it, don't miss the Yoda. Holy smokes and wow!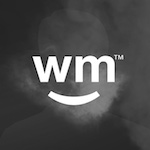 ginaguerre
2013-04-03 21:16:51 UTC
Great Service
These guys are always here on time and always friendly. Thanks for the work. Great to have found you on WeedMaps.
X
Membership
To access this feature, you need to upgrade your membership. Give your friendly Sales Rep a call today at 844-Weedmaps!
First-Time Patients
New patients get $10 off their first order! Just mention code WEEDMAPSGODDESS in the "Enter Discount Codes" section at check out. No minimum purchase required.

Join our collective today, place your order by 6pm & receive tomorrow!
Announcement
Goddess Delivers is a professional medical marijuana delivery service that offers personalized customer service and care. Receive safe, quality products discreetly delivered to your doorstep the very next day- we deliver all throughout California.
Available Here
MEMBER SINCE
July 27th, 2011