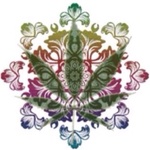 FEATURED
Premier Wellness Center
Medical Dispensaries / Perris   (192,218 hits)
Reviews
AWESOME PLACE!!!!!
This is one of my favorite spots to visit. the staff is cool and happy to help you and oh yeah one other thing their products are AWESOME!!!!!
Great service
This shop has a good selection of flower and concentrate, The white girl that helped me knew her waxes and gave me some good info on the types of edibles they carried, this place is my new favorite spot thanks to her
Lost A Loyal Paitent
1 personthought this review was helpful!
First Bad review ever!!!! Ive been coming here for a long time now and never had Problems budtenders are always nice and security knows who I am. I always weigh my joints out so when I paid for 2 grams and my scale and theirs when I returned said 1.79 I figured no big deal call them let them know get my .2 and all is good were all human mistakes happen, I didn't suggest any foul play but after ASHLEES attitude and making me feel like im accusing her of robbing me im convinced she did because after all the donations I've made to your establishment and times Ive gone out my way and visited I should be accommodated and things made right not giving an attitude like ive never seen before. Ashlee needs to be reprimanded never said she ripped me off she the only one making the accusation. sorry you lost a good customer
I seriously love this place
I'm on my way there and I'm so not wasting my time looking around for wax I can't wait to get there they always make me feel hooked up and never disappointed
I seriously love this place
I'm on my way there and I'm so not wasting my time looking around for wax I can't wait to get there they always make me feel hooked up and never disappointed
I seriously love this place
I'm on my way there and I'm so not wasting my time looking around for wax I can't wait to get there they always make me feel hooked up and never disappointed
I seriously love this place
I'm on my way there and I'm so not wasting my time looking around for wax I can't wait to get there they always make me feel hooked up and never disappointed
I seriously love this place
I'm on my way there and I'm so not wasting my time looking around for wax I can't wait to get there they always make me feel hooked up and never disappointed
I seriously love this place
I'm on my way there and I'm so not wasting my time looking around for wax I can't wait to get there they always make me feel hooked up and never disappointed
I seriously love this place
I'm on my way there and I'm so not wasting my time looking around for wax I can't wait to get there they always make me feel hooked up and never disappointed