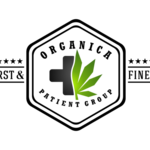 FEATURED
Organica Patient Group
Medical Dispensaries / Flagstaff   (29,286 hits)
Reviews
The Best Customer Service
So i walk into Organica and boom out of the blue they hook me up, That's what's up ! So that's why i say Organica is the best dispensary we got in Yavapai County they've come along way from when they first
Simply The Best
I just wanna say that Organica is really the best in all area's, I've been to ALL dispensary's in Yavapai county & Organica has the best quality product for the best price. Trust me when i say that the herb is by far superior than SWC, they sell ya some stuff that's so dry the second you touch it, it turns to dust & smokes even faster, for more money at that. So i can't tell enough people to go to Organica, there staff is awsome great people, they're product is top notch never super dried out crap & always seems to be very potent. All in all I'd say if your looking for da bomb better head to Organica.
the best
my first time going in this shop I was laughing
it was good vibes the bub good people good everything good
Blackberrry Kush
Tried the Blackberry Kush for the first time last night! Super fruity flavor, smooth smoke and definitely a heavy hitting indica. It sent me to bed for a full 10 hrs no interruptions!
Awesome place
This place is so welcoming...being a newer card holder. It's kinda of scary walking into these places, but everyone seemed to love their job and was super helpful.
I grabbed the Jack and of course I couldn't resist spending the extra 12 bucks I had left and bought a $10 gram (which I was not disappointed). It's nice that they have a variety of prices, quality, ect. and the prices were out the door, so no surprises...it seems the other dispensary's (including the few I have been to in Phoenix) add tax, have higher prices on the menu and try to discount to make it seem like I got a good deal. I like how Organica keeps it real.
It's a 30 min drive for me, but well worth it!
Best Dispensary around!
I have had my medical card for 3 years now and have gone all over Arizona searching for the best dispensary with the best product and I have to say Organica Patient Group is by far the absolute best one I have been to! I live in Prescott, Az and even traveled to Phoenix before Organica came into town..I can't express how much I love this shop and the people who work there. The staff is always so welcoming and helpful and they are just awesome people! They have amazing product, and it makes me even more happy to see that it compares to California medical which I used to get before it was legal here in Az. Thankful it is so close and that I don't have to travel to a different state to get medical quality marijuana anymore. They also have great deals all the time! They do give-away's, raffles, specials, and all types of fun things. The shop is very clean and professional, which makes for a comfortable visit. I've been to a few in Phoenix that were very sketchy feeling, didn't feel right at all, so I really appreciate the environment Organica provides for their patients. The staff is beyond helpful and amazing! They are knowledgeable of the mmj laws and also know their stuff when it comes to different strains and what effect they each give you. Anytime I have had a problem (which hasn't been much at all or anything serious) they have always been more than happy to help me and get me what I needed with no questions asked, they just get it handled, which I am so thankful for! I couldn't ask for a better group of people or a better shop! Try them out for yourself and see! You won't be disappointed!!! :)
Lotion and Edibles
The staff at Organica makes all of their extra goodies in house and are very tasty, the lotion they produce is an immediate pain reliever and am going to be getting more today, great prices and friendly staff
Paris OG Coming Soon!
2 peoplethought this review was helpful!
Hello Everybody! The Old Time Stoner and my good friend Fred had a chance to preview some Paris OG today, and what a treat! Light green/frosty white with dark orange specks, the buds are of perfect density and have a subtle Classic OG smell. Very smooth indeed, this one goes down easy and then creeps up on you. A good time buzz is the result, but watch out as the effects are certainly headstrong and will make your ears ring.
Paris OG, try some soon. Its Fred Approved!

Firebrand Gel Caps
I am an avid user of the Firebrand Re-Leaf Dabs, but my new favorite product from Firebrand is the Gel Caps. They recently dialed up on the dosage and 1 gel cap is all I need. My body completely relaxes and all the tension that I carry in my neck all day is relieved.
Firebrand!
1 personthought this review was helpful!
This stuff is amazing!!!!!!! Not a big smoker, nice to have an alternative to smoking! The topical really helps my headaches and jaw pain and as a bonus the topical is great for your face....makes your skin so smooth and soft.