Reviews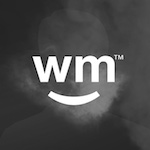 snowfire5492
2015-09-04 00:11:57 UTC
shoulda went somewhere else
The Grass Station ( Kindman ) - Adult Use
it could be that my expectations were too high of this place. I'm from Cali and I figured this would be the same quality as our medical weed. I was displeased with the smell, the over dryness, the prepackaging was okay but I know I was getting ripped off cuz how dry the weed was, I'm sure it lost weight being on the shelf. smoking wise, the pot was strong but nothing to write home about. if you're like me and looking to try out Colorado's legal scene then maybe try somewhere else because I was not impressed at all with this place.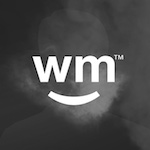 BaketheWorld22
2015-05-17 20:01:16 UTC
what is this?!?
The Grass Station ( Kindman ) - Adult Use
I went here to use a coupon from another store. I walk in, they show me this beautiful green bud, then ask about my security bag. I didn't have one so the girl does in the back comes out with the weed already locked in it, long story short I get home and they gave me some brown dirt looking BS, smells like a dog piss filled grass spot in front of a gas station, which is now why I understand their name. I have weed from Livwell that is weeks old and is wayyy more green than whatever they just sold me. I am so utterly disappointed and disgusted right now, this was a waste of a good Sunday and good money. alls I can do with this is start a fire with it, just opening the bag is giving me a headache. I was really excited to try you guys out and you pulled something the dirtiest drug dealer I know wouldn't do. I will NEVER come back and I will be sure to have all my friends and family go to another shop. if a dispensary had to change their name, it probably means people associated the place with a trash shoot, and I think they carried that with them to their new name. I am so let down right now I wish I could post a picture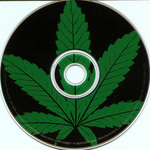 The Chronic
2015-04-19 18:36:54 UTC
Best buds
1 personthought this review was helpful!
The Grass Station ( Kindman ) - Adult Use
Really good growers,
1/8's of any quality should never be over $30.
Grams of any quality should never be over $10 out the door.
Colorado residents that are not medical marijuana patients are not your enemy, actually we are you neighbors.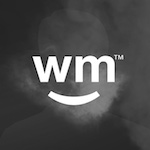 Da_Jimbo_420
2015-04-07 18:32:16 UTC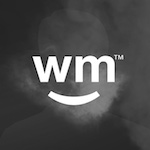 MrThorp
2015-04-04 17:22:54 UTC
dont post ads if you wont honor
1 personthought this review was helpful!
The Grass Station ( Kindman ) - Adult Use
the reviews about them not honoring the " any ad any price match" thing is BS. i guess to be fair they do have an asterisk, but still, if you arent actually going to do what you say, just dont bother.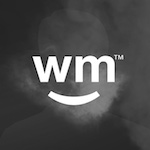 imway2smartin
2015-04-02 12:55:06 UTC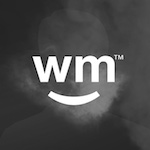 imway2smartin
2015-04-02 12:55:04 UTC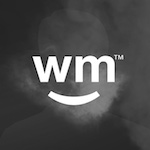 frequentfryer
2015-03-13 23:08:23 UTC
Westword Ad Untrue, NOT Honered. Inept Business.
3 peoplethought this review was helpful!
The Grass Station ( Kindman ) - Adult Use
I have been a frequent member at the Grass Station for quite some time, but today they screwed me for the last time. We can start with the customer service. The Grass Station is filled with incompetent, stoned, unintelligent bud tenders that if possible, could quit smoking during their shift for once in their lifetime could chance a gain at a stronger grasp on the English language and uphold a decent conversation [except the bud tender with the lion tattoo. She is intelligent, helpful, and overall pleasant to speak with].
The Grass Station's ad which supposedly honors any and all recreational ads in the Westword is not true. They only honor the other companies' ads when it suits their needs, always with their WORST strain of marijuana, and when their incompetency does not allow them to keep their WORST strain in stock; they decide not to honor any promotional ads.
I do feel like I am rambling, but there is still more to complain about this SUB-par facility. When you order a product at the Grass Station they do not weigh the product in front of you and they do not show you the product they are selling. The bud tender walks to a closed back room and returns to hand you a sealed jar, which you are unable to look at until the purchase is made and you leave the building.
No, I would not recommend the Grass Station. It is by far the closest dispensary to my residence, but from now on I will gladly drive out of my way to avoid dealing with such an inept business. Hopefully this review helps you choose your dispensary because LiveWell is just around the corner and 10000 times better than the Grass Station in quality, customer service, price, and facility location.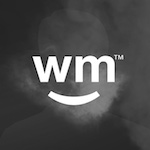 jvillela
2015-01-28 23:14:04 UTC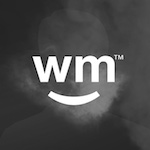 rjg3850
2015-01-14 21:15:51 UTC
Kody & Emma are rockstars
1 personthought this review was helpful!
The Grass Station ( Kindman ) - Adult Use
Love this place. Great quality. Great prices. And and GREAT staff of employees. Kody & Emma always help me get just what I need at the best price. The girl who always rocks Ohio State gear has been great too (don't remember her name)!
X
Membership
To access this feature, you need to upgrade your membership. Give your friendly Sales Rep a call today at 844-Weedmaps!
First-Time Customers
Bring in ANY AD and we'll MATCH IT!!! Thats right ANY AD, ANY PRICE...

***Some restrictions apply, see store for details.
Announcement
We were recently featured in the Westword "Ten best marijuana strains of 2013" check out the article! http://www.westword.com/slideshow/ten-best-marijuana-strains-of-2013-40781119/#8.
Available Here
Hours & Info
ADDRESS
4125 Elati St
Denver, CO, 80216
MEMBER SINCE
December 30th, 2013