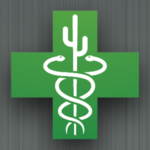 Reviews
Just wrong
2 peoplethought this review was helpful!
took our growing right for this ? jeez whay a shame I have to see people spend 45 a eith on low grade medicine.which nobody know how or where it is grown.. For all we know they use chemical fertilizers and plant growth regulators. All ran by the same group cashing in on thd patients since they took out tight yo grow.
Excellent location
Staff and product is good but this dispensary does not offer many "deals". Expect good knowledgeable service at a price.
first timer here
Yesterday was my first visit to your store Was really impressed with your staff and line of products. Really liking the pen vape, the disp. in Quartzsite does not carry the pen vape yet. hope fully soon until then I will se ya soon. Liked the free goodie also
Help a Canadian out?
Without a med card how would someone on holidays get some weed down here in lake havasu
Good Selection and Great Customer Service
I am impressed with the quality and selection of meds available. Staff is always helpful & friendly, knows the effectiveness of different products, and are happy to answer questions. The pain balm is wonderful!
Good Dispensary with Quality Meds
Stopped here for meds while I was traveling. Place was easy to find, very clean and the staff was very nice and helpful. I liked the way the meds were displayed so that I can see and smell before buying. Quality is very good. Recommend the Black Diamond. Will be coming back next time we travel this way.
Official Dispensary Response
Thank you for the nice review, we greatly appreciate it and look forward to seeing you again when you come through! Have a great day.
~High Desert Healing
first time customer
Just got my card in the mail and called to see if they were open. They said they were closing but would wait for me so I could get the pain cream the doctor recommended. Everyone was so nice and helpful. I look forward to a long relationship. Thank you!
Official Dispensary Response
Thank you for taking the time to post a nice review! We look forward to your next visit and the continued relationship as well. Take care!
first time visitor
new card holder and this was my very first dispensary experience, and I thought it was pretty awesome. Everyone there was very helpful and gently guided me thru the process. I got some pretty good quality meds and a free gram of anything I wanted for being a first timer. I will be back for sure.
Official Dispensary Response
Thank you for taking the time to post a review, we are very happy you had a pleasant experience and to have you as a patient!
See you next time,
~Havasu Green
So far so good...
I like the people working there. I frequent Havasu Green for weekly supplies. Most visits are brief, but no matter what, if I have a question about a new strain, the person knows the answer. I'm giving Voo Doo a try, and I think it should work for my needs. The worst thing I can gripe about is how they Weedmaps page is not updated enough...lol. I think if that is my biggest complaint then things are going alright. Things are progressing for you well, and as long as the steps are in the right direction, Salute. I don't worry too much about pricing, my needs are met well enough for the "bottom shelf" and I get "top shelf" for night time use only so it will usually last me a good while. The pre-rolls are nice, one of those will last 3-4 days. Keep up the good work.
Official Dispensary Response
Thank you very much for the comment. We appreciate your business and the kind words. We will get better at keeping our menu up to date on weedmaps. Also, if you have any questions you can check out our website www.HavasuGreen.net
thanks again and have a great weekend!
~Havasu Green staff
Where's the things you promised?
3 peoplethought this review was helpful!
http://m.havasunews.com/news/medical-marijuana-dispensary-set-to-open-in-july/article_60671200-e133-11e2-9ae6-0019bb2963f4.html?mode=jqm 160$ ounces?
This is what you told the paper before coming and opening shop. Patients hailed this would be great because this meant no longer getting our medicine from the street or having to drive OUT OF TOWN for quality and decent price medication. When you can give us the prices you promised only then will i say you have a quality shop that offers the patients QUALITY medicine and a FAIR price.
Official Dispensary Response
We understand your complaint and would gladly sell $160 ounces if it made sense to from a business stand point. The article you reference was written quite some time ago when we thought we would be able to procure medicine at such a rate where we would be able to sell it at $160 an ounce. The gentleman in the article who's quote you refer to was a consultant for us when we were opening. Unfortunately, there were some bad assumptions and we are not able to procure medicine at a price where it can be sold at that price. We are constantly working on reducing our prices and increasing the quality of our medicine. Your feedback is always appreciated and we hope you continue to stop in from time to time.
~Havasu Green