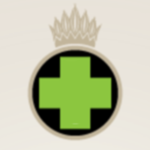 FEATURED
Reviews
Plenty to choose from
I would say that what I love most about this place is that they offer a wide variety to work with. I can pick up edibles that actually do something for me, the unbeatable $9 topshelf, concentrates, you name it, all in one place! Very convenient and affordable! I will be back again and again!
Official Dispensary Response
Thank you for your kind words much appreciated!!!
frenchydoesit
Honestly there's no point to go to any other clinic, everyone need to fuck with them.
Official Dispensary Response
BOMB SPOT!
Great selection of meds and products. super friendly staff and some of the best deals I've seen. love this spot.
Official Dispensary Response
love u back stop by anytime
uhhh
I wish you guys would post pictures of the medicine. Half the time its not worth the drive to stop by because the bud doesn't look appealing at all. if i knew what it looked like before hand,maybe i'd actually donate at this clinic
Official Dispensary Response
the meds r bomb the prices r toooo low not sure what u talking about
watch the scale but top shelf is DANK AF
i have been a patient of collective ever since it began and it has a very good bud selection. the top shelf are without a doubt crazy good and this from a daily patient. there mid shelf vary truly from 'nice' to 'you should have bought low shelf'. if you ensure you get a good mid shelf by smelling well will casual smokers the effects are a good high and for daily smokers will give you a buzz. low shelf is short on selection but it does its job without anything special. the only truly worrying part is ensure you always look at the scale cause they have shorted me and my friends alot of times by even as far as 0.3 once thou, but usually by 0.15(we have our scale too). their responses to reviews is also pretty terrible calling people haters? you are a medical dispensary and not a teenage rapper know your role and play it,improve services don't mock people that's childish grow up. overall its a good place with incredible top shelf with ok lower tiers. also if you can spare $3 i do recommend that you ask about a dab its well worth it trust me.
Official Dispensary Response
Holy S***
I came across this clinic surfing the clinics in my area and was shocked at how low the prices are! I looked at the rating of the place and figured it had to be too good to be true. I browsed through the reviews and saw pages of negative reviews by the same person. The reviews were horrible, used racial slurs and really pissed me off. So I knew I had to go in. Damn am I glad I did!!! These guys are 100% LEGIT. I got an 8th each of House Og and Lambs Bread and both strains are absolute FIRE. The Og is seriously the dankest og I've had in years. It has the classic smell and taste and awesome cerebral and body high. The Lamb's Bread is wonderful also, beautiful nugs, super head high. I am EXTREMELY impressed with the quality of the bud and the prices of this place. Their prices on weedmaps are 100% legit and the staff is awesome, super friendly and very informative. I got hooked up with a dab for my first time and just about died. lol!!! Haha they even have a sign that says "take dabs at your own risk". Seriously--listen. The budtenders HOOK the dabs up, you will be coughing for days. This is the first time in a while that I have left a clinic feeling 100% satisfied with my purchase. They even have you verify the weight on the scale, just to show your meds are on point (they were both heavy). This is by far the best clinic I have been to in a great while and my opinion on the negative reviewer is that he must have been a member or worker/owner of a clinic that got shut down because they couldn't match up to The Collective. I advise everyone to give this place a shot, you most definitely will not be disappointed. Lots of parking, easy to find (I always have trouble finding clinics in the dark but I had no problem with this one), fast verification, and killer buds. I will be back soon, you guys have my business for sure. :)
Official Dispensary Response
collective
great selection, prices, service. 5 stars.
collective
great selection, prices, service. 5 stars.
collective
great selection, prices, service. 5 stars.
It's not worth it
don't ever go to this shop prices are high and the buds suck balls
Official Dispensary Response
HOUSE OG, GSC, JACK HERER, DUTCH TREAT, j-1, BLUE DREAM , BLUE FANTASY etc. all bomb indoor and$30 an eight suck it