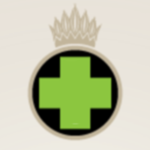 FEATURED
COLLECTIVE (Mira Loma- Rubidoux)
Medical Dispensaries / Mira Loma/Rubidoux   (113,371 hits)
Reviews
this place is great
came in few days ago for the wax decided to buy gram of the crumble. usually smoke shatter. was really pleased with quality of crumble here tasted really good. and got me nicely medicated. would defff recommend this place for their wax and their top shelf looks good as well but haven't tried yet.
The Most Honest Review You Will Get
First off! I do agree with @504vet this place has been going down but I have been a patient here since November 2014, and I must say that the place is not the best collective I have been to and it has its ups and downs. First, this collective I would have to say is better for their indicas. If I were to break all my experiences I have had with this place down it runs like this. Very quick to get you in and taken care of and after your first time the wait is seamless unless its packed. The staff is not the most professional BUT! they can be very friendly! It is all about the vibes you bring in. The dabs bar none are great and worth the price. I often like to buy dabs for other people who have never had the experience of dabbing to see how they like it. I can agree sometimes the music in there is loud as all hell sometimes and can get annoying but that is only some days others its at a moderate volume.(I think its just all about the time you go in there). Plus if there was no music it would be very awkward I feel. Bud quality is not the best around for the price but the accessibility makes it worth the drive to a point. Sadly to say that I found a bug in my bud after I ground it up and was gonna roll a joint but that bug was still alive! I have the video. I say if you are in a pinch and need some decent bud this place would be a good place to go. However I have seen the staff be quite rude, but never to me. If the parking lot did not look like a couple drones just dropped bombs on it.. it wouldn't look like such a shack. In the end though I will be switching collectives to one more local since I moved, but if im ever in the area I will come swing by.
The worst establishment of all time
1 personthought this review was helpful!
Every single employee here is rude, disrespectful, and generally ignorant and horrible to be around. Their security too is extremely rude and almost inhuman. The bud is not very great and the only time it was ever worth coming in this place was when they dropped to being a 30 cap. As soon as people started returning to this shithole of a dispensary they raised their prices again hoping to scalp their customers. Fuck collective and fuck everyone who works there. This is the worst business I have ever been in and would encourage any and all patients to take their business elsewhere.
P.S. I am sure the dispensary will have a tactless response to this review as they do everything else.
The $200 top shelf ounce deal is a lie.
1 personthought this review was helpful!
I go in because it's plastered on here about $200 top shelf ounces and on the menu itself it has $200 next to the strains I was choosing. then one of the girls says that they were supposed to raise the price to $250 while right in front of me. then when I said that I was here for the $200 top shelf and that these strains were clearly listed as part of that price deal. she didn't budge and just said I could get a half at $125 of the stuff I wanted. she then tried to get me to downgrade to worse bud but still pay $200. I quickly realized that this place is hands down the most unprofessional spot I've ever encountered. so if you think you are guna go in there and get their only good bud at the advertised price of $200, just save yourself the gas. they WILL try to charge you $250 even though everywhere they advertise it at $200 an ounce. used to like you guys :/
great place
they have a great selection. and I'll definitely come here often.
Things change
1 personthought this review was helpful!
I don't know what happened to this place, new ownership could be to blame.
AFTER CESAR
2 peoplethought this review was helpful!
THIS PLACE IS GOING DOWNNNN
Very Rude and Bully Staff
PARKING LOT LIKE AFTER NEPAL earthquake
2 peoplethought this review was helpful!
it was my first experience, and it was the worst of my life staff are incredibly rude and come off as threatening
GREAT SPOT, Without the drive to the city.
Glad I found you guys, Can't wait tell the next time I'm in the area to come back in. Thanks,
awsome service
collective has great service you couldnt ask for anything more!! (: