Reviews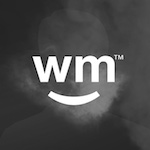 Lorpio
2015-02-28 21:58:46 UTC
Super nice staff and awesome strains
You can tell Denver Relief is one of the original dispensaries. They have some really great strains, especially the Bio Jesus, and the staff is some of the best around. Thanks Denver Relief!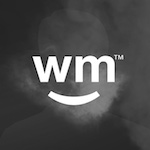 blowin_O's
2015-02-20 21:41:26 UTC
Great shop
Read some other reviews on here about people having bad experiences with Denver Relief. However, every time I have gone they are extremely helpful and knowledgeable about their buds. Very friendly and get you in and out quickly. Will keep coming back because they have great strains and are consistent. I would like to see them start using plastic containers/dank tanks etc. instead of the plastic baggies.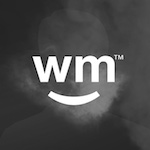 smoke303high
2015-02-19 01:49:19 UTC
Worth checking out.
This shop is a great place and the bud quality is some of the best in town. Also a lot of their buds are tested which is awesome! The only downsides are it is on the expensive side (even member pricing,) they put your flowers in plastic baggies, which would be fine but paying the premium I'd at least like plastic containers. Also still waiting on some new strains, but this is a cool place worth checking out if you're in the area.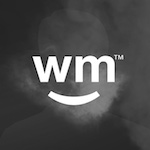 CaliKushin310
2015-02-17 21:24:41 UTC
Expected Better. All Hype
I visited Denver for a week and let me tell you I expected better. I found this place on Weedmaps and it seemed to have good reviews. The bud I had gave me that familiar burn you get when you don't flush it right. It actually gave my cousin a horrible headache. We did find a place in Denver that definately met our expectations of what CO. is all about!!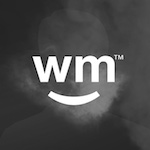 NikkiSue
2015-02-16 19:27:36 UTC
Great Service and Staff!
I've been a customer now for over a year at Denver Relief, the product is great and the service is excellent. The staff is very educated about their strains and can always provide a good recommendation to accommodate whatever product you might be shopping for. The pricing is definitely the best in the city for retail and medical patients. There is never to long of a wait but sometimes they can get busy like every other dispensary. Give them a try I don't think you will disappointed!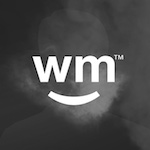 lodoDANK1
2015-02-07 16:02:27 UTC
used to be better.
1 personthought this review was helpful!
Denver Relief USED to be the best . I'm not so sure about that today...The quality is ok and from what I remember the flavor of the flower was much much better a couple years ago...The flower today has a very bitter after taste..staff is rude..my bud tender told really cheesy jokes and had a cheesy mustache to go with it..I would recommend somewhere elsewhere.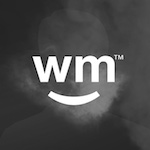 CitySessionsDen
2015-02-05 20:34:33 UTC
Great cannabis and excellent staff!
Denver Relief has one of the best product lines in the city of Denver. With six proprietary strains, plus another 14+ strains on their shelf at any given time, you will leave with a flower that will achieve the exact effect you are looking for.
My favorites: OG18 (indica), Ultimate 91 Chemdawg (Indica), Flo (sativa), Q3 (sativa) and Outer Space (sativa).
Also, Denver Relief has a very knowledgeable staff. Their attention to detail takes the experience of purchasing cannabis to another level. A big shout out to Scotty one of my favorite budtenders in the city!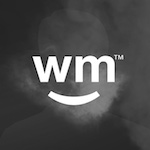 Chrystal Genet
2015-02-05 00:03:53 UTC
1 personthought this review was helpful!
We stopped in with only 15 min left till close and they did a amazing job helping us. We was not rushed and they answered every question we asked. Gonna go back when we have more time!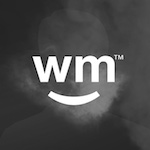 itakebongrips69
2015-01-28 19:30:15 UTC
Worst shop in town.
I went in for the first time...which is also going to be my last time. I ended up not even making a purchase. The staff was so rude, not in the vicinity of helpful and made me feel rushed by not answering questions. The budtender looked and smelled like he hadn't showered for a week. I was directed to a manager, that turned out to be an owner. He told me they don't want my business...so I left. Will never go back. You shouldn't either.
Official Dispensary Response
Hi itakesbongrips69,
Thank you for your review. We'd like to know a little more about your visit. There maybe some confusion with which shop you visited! What were the circumstances which caused you to be directed to a manager or owner?
Our employees all have great hygiene and carry themselves in an extremely professional manner so we'd love to know who you worked with.
We certainly hope this is a simple misunderstanding. Please come by Denver Relief to receive a $1 pre-roll for leaving us a review. We would love another opportunity to show you what we are all about!
-The Folks at Denver Relief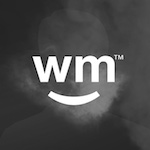 Mitzialfortish
2015-01-17 22:33:42 UTC
these people are jerks!
Bad service they made us feel anxious and rushed the whole time! Do not recommend
X
Membership
To access this feature, you need to upgrade your membership. Give your friendly Sales Rep a call today at 844-Weedmaps!
Available Here
Hours & Info
ADDRESS
1 Broadway #A150
Denver, CO, 80203
MEMBER SINCE
June 15th, 2009