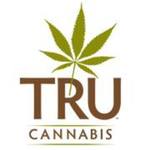 Tru Cannabis Colorado Cannabis Facility - Recreational
Recreational Dispensaries / Denver Central   (43,296 hits)
Reviews
ONE OF THE BEST!!! AMAZING QUALITY!!!
Amanda was my budtender...she is super cool. After hearing a few things I liked, she pointed me right to some great picks. I got Golden Goat, Blue Dream, and White Fire. I will be going back for the bruce banner and some others also. Amanda also helped me with some edibles, I got some mints to try out...then she and the other budtender talked with me on getting a mini or small rig to start dabbing.
I like how all the weed was in the glass jar, and it was then made up for me. It's super fresh and the quality is outstanding. One of the very best places I've been to!!! CHECK THEM OUT!!!
Best Bud Shop!
This is the place to go. Staff are friendly and knowledgeable and prices are GREAT! They always have great bud at a good price! Only place I've been able to consistently get bud for $25 and 1/8th. No other place is that cheap and the bud is awesome. Never been let down by their weed. They have fresh weed right at the counter in front of you and you get what you smell and look at. No pre-packaged containers of dry weed. All fresh and you get exactly what you looked at. They have everything you need for smoking for beginners to avid smokers. This is the only place I'll go!
The most awesome Budtenders!!!
I have gone to a few stores and the staff at other stores do not seem to have as much knowledge about flower, edibles and concentrates.. They are courteous and always are willing to explain how the different strains affect you. CCF is also, the least expensive of all the stores I have been to....
Got my cherry popped ;)
I was a first timer when I came to this place. Was nervous for some reason (I'm not very knowledgable when it comes to bud, i guess i was worried they would try and rip me off), but as soon as I told one of the guys there (Shorter) I was a newbie, he perked right up! He was pulling out all types of strains of concentrates for me (I hAve a vape) and started giving me the facts on all the strains they had. I was so grateful, i ended up leaving with more knowledge and of course my bomb ass concentrate of Golden Goat and a wax vap attachment. I just told him what effects i wanted to feel most and he chose very well. Love my experience there, my ass is going back!
Colombia Gold!!!
1 personthought this review was helpful!
I know I wrote before but I have to say it again this place is great. I am a indica kind of guy, but I had to try the Colombia gold which is a sativa. This strain is top notch, A+ in my eyes, the smell is citrus mixed with a hint of skunky smell. Looking at the bud you can see it is covered in trichomes, light green color with a light caramel tones to it. The smoke is clean and tasty and with in minutes you can feel the effects hit your head sending me pass cloud nine and loving it! I was still functional and able to socialize, then it starts relaxing the body, it felt great on my knees and ankles taking the pain away. I will end this by saying this is a strain that must be tried at least once, Colombia gold is part of cannabis history and it will not disappoint.
My new place to shop!!!
1 personthought this review was helpful!
I have to say I have tried 3 other places and finally have to say I have found my second spot!! Really this will be my go to place. I just finished work and went straight to CCF, then went home with the goods I got Skywalker O.G. and Orge 99. I smoked the Skywalker and have to say very good smoke, I was tired when I got home next thing I know I am awake feeling really good! This bud has a strong aroma you just want to keep smoking. Next day I smoked the Orge 99 and boom! Another home run. Not only are there flowers nice the place is easy to find and parking is easy. But another thing that won me over is the great customer service, my bud tender made me feel welcomed and helped me out with no second guessing on products they offer. CCF I will be returning to try the Girl Scout Cookies, now I have tried this strain twice from different dispensaries which have failed this great strain, but I do have faith you will make it right!! Nice job CCF!!
My favorite recreational dispensary in Colorado
1 personthought this review was helpful!
Love this place! Good variety and great strains! Consistently high quality buds and friendly, knowledgable service. My favorite recreational dispensary in Colorado. Cheers CCF!!
Personal favs; Blue Dream, Golden Goat and Mr. Pink are my top three so far.
A cozy, clean, bright and comfortable dispensary. Easy parking and almost no wait times.
A great experience!!
1 personthought this review was helpful!
CCF is an excellent place to make a retail purchase. The quality of the bud was superior. I arrived with a wish list based on their most recent menu posting on WM. I made my selection from 6 strains that were on my list. My budtender's name was Ed. He was very helpful and had excellent customer service skills. I chose the Colombian Gold for my purchase. It was beautifully trimmed and the cure was perfect. The glass container was full of thick, heavy buds-not popcorn buds. Although they had product pre-packaged, Ed weighed out an 1/8 in front of me from the jars with the big, fat buds. I told him to make it a 1/4 instead. He gave me some serious bud. Thanks Ed!
The entire staff acknowledged my non-resident status and thanked me for coming to their facility to enjoy a legal purchase. CCF was really easy to find on E Colfax and parking was readily available. The atmosphere is clean and upbeat and the staff and customers were friendly.This was an overall excellent experience and I will shop there again and recommend CCF to any friends that will be traveling to Denver.
The quality of the Colombian Gold was totally 5 stars! Thanks again CCF!
Dr. Rock
Terrible weed
1 personthought this review was helpful!
The weed here is awful. It's all dry popcorn buds with no flavor or aroma, and it's not very potent. The wax here is not bad, though. The store is cramped and the staff are pushy and unknowledgeable. Parking is pretty easy.
First rec experience
Having just moved from Wisconsin, this was my first experience buying bud from a dispensary and not from a street dealer, so I didn't really know what to expect. The staff was really nice and professional. The waiting area was large and comfortable. Parking on or near East Colfax is a nightmare no matter what, so I had to take off points for accessibility. Their prices were the cheapest I could find using Weedmaps, but the quality of the buds was less than what I expected from a dispensary in Colorado. I picked up a gram each of Golden Goat, Blueberry and Mr. Pink. The best was definitely the Golden Goat despite the Mr. Pink being their proprietary strain and highly recommended by the budtender who waited on me. None of it was harsh, but I felt like I wasn't getting stoned. Sad as it is to say, the weed I brought with me from Wisconsin was better than the strains I picked up from CCF. Despite the friendly staff and low prices I will not be back.