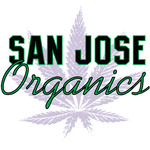 FEATURED
Reviews
Fire It Up
Every Time i come here its Chill dont live in Sj But if ur coming to sj I recommend you to come here they have all top shelf all the newest strains is always for the low I rather go here then go to the hood to buy some fake ass cookies cuz here they got the real deal all day shout out from JB from Gilroy to SJO much Love Fire it Up & Keep It Lit
sjo is decent
pretty wide selection of flowers and concentrates. Unfortunately not all the staff is knowledgeable in concentrates, my bud tender was struggling to find me some good shatter so needed to ask a few other budtenders to point her in the right direction. she tried tho, and had a positive attitude throughout the transaction
Got the danks
If you're down to wait it's an 18+ dispensary that's got a good mid shelf selection.
Good prices, Great selection
1 personthought this review was helpful!
I went to SJO for the first time on 1/1. That Melanie chick is off her rocker, ignore her shit.
Yes, it was crowded, but they were one of the few places open on NYD. The process to join was quick, and the only people "waiting" outside that I saw were the chill security guards to keep people from loitering.
The first time I went in, the guy helping had great recommendations and was more than happy to help, I wish I could remember his name. I left with a couple edibles, an eighth of Lemon Tree, and a couple assorted half grams of wax. The second time (last week), the girl helping me (Jasmine I think), seemed less than thrilled to be there, and had zero recommendations and seemingly not a lot of product knowledge. From my two visits, I'd give him a 4 and her a 2, which is why staff is at a 3 in my ratings.
The selection is wide, much wider than some of the other larger clubs in the area. The prices are right too, especially with tax being included since San Jose just hiking it to ~18.5%.
I'll keep coming back to SJO. Great selection, Good prices, generally pleasant staff, and homey atmosphere.
Cookies
Hungry for cookies of all types..yum, yum. so many cookies oh my! Y-life, Y haven't I tried that one! Lots of cookie varieties on deck usually, just watch out when the greenhouse/outdoor tries to pass itself off as cookies. Some cheaply priced extracts, and lots over over priced extracts from big name labels, but its not SJO's fault that the EA's are getting so greedy. If I stop in San Jose I might check this place out again, but I have a taste for the dankiest cookie flavor around, and these cookies were just meh...
Local friendly, Extremely busy
So this place is always busy, but has a huge selection of flower some great some cheaper , all sorts of prices so you will definitely find something to your needs.. To all the haters or non locals don't be afraid to look around and step on people's toes (literally) Haha so crowded, overall you should check these guys out, when they're not crowded
cool staff great meds.
loved this place, and how they were honest about quality. meds were great purple urkle was, fire! who be back. just a little crowded in waiting room.
Poor service
These people have there patients wait outside in the cold because there process is overboard rediculous