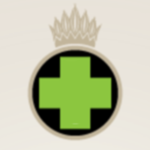 FEATURED
X
Membership
To access this feature, you need to upgrade your membership. Give your friendly Sales Rep a call today at 844-Weedmaps!
First-Time Patients
NOW OPEN 8AM-11PM! COME IN FROM 8-9AM AND GET YOUR FREE PREROLL WITH MIN DONATION! ALSO OPEN FROM 8am - 12AM,ON WEEKENDS FRI,SAT&SUN! Also from 10am to 12pm come in for happy hour GSC 15/45 and XJ-13 14/40. come in and get them 2g for $25
Announcement
FINALY! REAL ORIGINAL HOUSE OG IS ON SPECIAL!!! AMAZING HARD TO BELIVE DEALS ON 1/4, 1/2 AND OZ!!!!! "THE BLUE BUNNY" IS BACK 7/20 COME AND GET WHILE IS HERE!!!!!!!
Available Here
Hours & Info
ADDRESS
5348 MISSION BLV
RIVERSIDE, CA, 92509
MEMBER SINCE
July 2nd, 2013