Reviews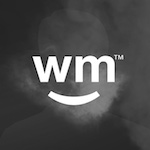 1352cruz
2015-08-23 23:34:04 UTC
great service and friendly staff
prompt delivery. good advice...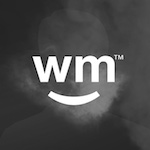 powtahoe
2015-08-23 22:45:47 UTC
My go to service in Tahoe
I have been using Tahoe Herbal Care for over a year now and I think they have the best service and products in all of Lake Tahoe. My favorite bud is the J1, but I also really like the salted caramels and their chai tea. The phone person is always very helpful and polite and the delivery is always on-time and friendly. I've probably ordered from them more than 20 times and I've never been anything but very satisfied. They are knowledgeable, professional and just a great delivery service! I will definitely keep using Tahoe Herbal Care as my go-to delivery service in Tahoe.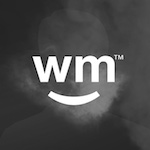 ssg
2015-08-21 21:00:23 UTC
Worst dispensary in tahoe
Arrogant and Rude staff. Will not return phone calls. As a local truckee resident believe me, there are better places to go.
Official Delivery Response
We are so very sorry you did not have a good experience with our services! As you can see by the other reviewers, we always pride ourselves in our excellent customer service. If you'd like to give us a call, I am sure it was a misunderstanding that we can make right. Thank you for your feedback.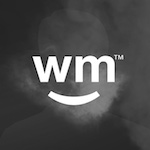 mossimo
2015-06-05 04:50:55 UTC
New Customer
A very grateful "Thank You All" for being here for any needs. Very courteous and informative on the telephone, (ya, they used to be called that) :) The delivery windows were met perfectly with courteous and professional delivery. Everyone that we have meet Rocks!
Thank you,
p&g from santa cruz, ca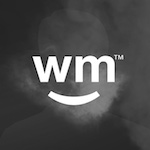 Pawz4Life
2015-04-29 23:22:54 UTC
The greatest clinic ever!!!
I went here once but definitely coming back very soon! I went over to find them.... but realized they were a delivery service so that was even better.... they met up with me and I got my meds I desperately needed and even threw in some extra (: wow they were super helpful and great service and product!!!! Definitely recommended comen here.... you won't be disappointed!!! Darn I wish I could remember the girls names that helped me.... they were Awesome!!!! talk to you guys soon!!
Peace Love & 3 Flowers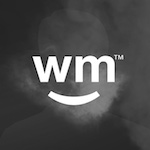 fristimer61
2015-03-10 04:43:14 UTC
Always 5 star for me.
I always find the bud and staff top notch. My deliveries have always been within fifteen minutes of stated time. That is on time to me. As I said the bud is always great. I love the Indicas that THC has provided the last few years. Given a chance a few days ago to try a "THC's Organic Chocolate Caramel Thumbprint Cookie" (longest cookie name I've ever seen :-) BUT what a GREAT cookie) . I ate the whole cookie(double dose i prefer 30 to 15 mgs) and was able to do all the things I need to get done in and around the house without pain throughout the day and that evening. THC is my go to delivery place The final word is you cannot beat their prices, and for seniors and ex-military you get a generous discount . Best prices in the region.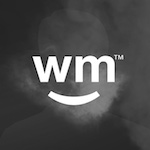 Costa Canna Rica
2014-12-26 03:43:51 UTC
Best Delivery in Lake Tahoe
This is the clinic I use when Im visiting Lake Tahoe. These guys are consistent and have never disappointed me. Romulan is hands down my favorite heavy hitter and for edibles the house made organic ice cream is probably the best ice cream I have ever had let alone it works very well. (Nice by the fireplace after a day on the slopes..) Thanks Guys!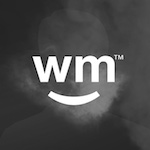 kendace11
2014-10-27 10:03:17 UTC
THC is GREAT!
Their service, being able to mix and match and the raffles are always fun.
Thanks for reliable service in the NLT area.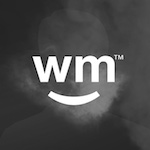 lazershow530
2014-10-05 05:50:50 UTC
Great service, great bud
Great service and amazing products, been getting stuff from here for a while, and I will continue to do so! love the edibles and tinctures!!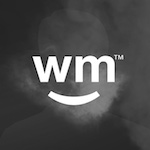 iSmoke1984
2014-09-01 07:07:34 UTC
I think I'm one of their biggest customers...
3 peoplethought this review was helpful!
I've ordered from Tahoe Herbal Care easily over 100 times and have smoked pounds of their medicines in that time. It is simply some of the best you will find, period. The prices reflect the time and effort that have gone into producing medicine of this quality. I have several favorite strains (not telling) that are always of consistent quality. I have been given free gifts occasionally that have ranged from coffee to cookies to Cannabucha. I've won the weekly raffle 3 different times. I think I've met 6 or 7 different delivery drivers over the years and they have all been great. What's even more impressive is that they have never once messed my order up over the years in any way. Sure, the drivers can occasionally be late or early, but they will call to inform me of that when it happens. There has only been one occasion where a strain was not to my liking and THC replaced the unsmoked medicine the very next day, no questions asked. All in all I love this service and I sincerely hope that they continue to maintain the quality and consistency of the genetics that they have come to feature so regularly.
X
Membership
To access this feature, you need to upgrade your membership. Give your friendly Sales Rep a call today at 844-Weedmaps!
First-Time Patients
FREE GRAM FOR ALL FIRST TIME PATIENTS

Gourmet medicine for discerning patients. Our exclusive menu focuses on superior quality.
LAKE TAHOE'S PREMIER AND LONGEST RUNNING DELIVERY SERVICE

FREE DELIVERY
Thank you kindly, our Drivers appreciate your tips!!
Announcement
CHANCE TO WIN A FREE 1/8 IN EVERY ORDER! We pick a raffle winner EVERY MONDAY!
Raffle Winner (31 Aug) 015350!

DAILY SPECIAL: Thirsty Thursday!! Buy any Tahoe Herbal Co Drink and get another 50% off!!

Prices include tax & delivery

CC NOW AVAILABLE
Available Here
MEMBER SINCE
June 17th, 2009