Reviews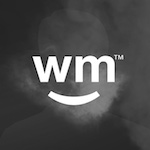 georgejonestownmassacre
2015-10-06 18:41:01 UTC
WOW! GREAT MEDS & CUSTOMER SERVICE!!
I've reviewed alpha a couple times already but I wanna add a new one to express how happy I still am with this delivery service!! I have used this delivery dozens of times by now & there is no reason to try anyone else anymore. The bottom shelf to top shelf is better than what other collectives offer & I have only had them be late 1 time and they were super nice about it and handled it properly. It really is a shock to see a delivery service with customer service. its almost like seeing Bigfoot..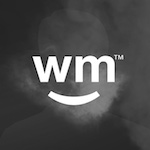 Kayylc
2015-09-30 16:19:43 UTC
A-MAZING! Meds
Great place to get the hook up!! If you have not tried this place out your missing the hottest spot for the best bud, edibles and CBD product line is AWESOME and new stuff added all the time!! I will not be going anywhere else anytime soon!!!!!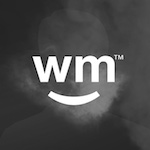 Hexorenday
2015-09-28 04:19:53 UTC
The best!!!
This is my number one delivery service, always great buds and daily deals updated daily. Never disappointed in what they bring. I recomend to all my friends.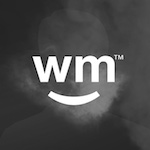 High*all*the*time
2015-09-10 21:34:53 UTC
Happy Experience
1 personthought this review was helpful!
Tried them for the first time today. Found them easy to work with and friendly. The delivery was punctual and the product (Boss Thin Mints shatter) was dynamite. Thanks guys, you can count on my return business.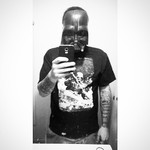 __oem
2015-07-21 04:49:16 UTC
1st time using a delivery service
1 personthought this review was helpful!
like the title says I've never used a delivery service before. my thoughts were well idk can't see the medicine, gotta go by their description. but in this case I was no disappointed at all I called like 4 minutes prior to their cut off for new patients. the guy I spoke to was super cool talked me threw the process. they hooked me up great, I haven't had enough strains to no exactly wat I want or wat it is by name I told them the feeling I'm trying to achieve. to which the had 1 suited for me. there was a bit of a wait but that's to be expected alot of people cannot leave there house and need the medicine so I was in no rush. the driver was cool didn't freak out wen my dogs broke back in my house haha.. so all in all for the price and quality of these flowers I'm a super happy camper and I am definitely definitely using them again
strains I picked up
crystal coma which I read was quite rare but damn is it beautiful
grape ape looks delicious smells great
and a top shelf preroll in an on the go container which I always reuse
definitely a must try spot they helped me hopefully they can help you..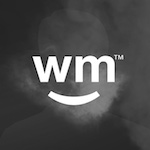 RocknRollMassacre
2015-07-12 01:23:30 UTC
Good experience!
Thought I'd try these guys since they have the free 1/8 first time patient deal going on. I purchased a 1/4 of the Crystal Coma because there was a free 1/8 deal on that too. The guy that registered me over the phone was nice & professional. The delivery guy was also cool and he arrived like 20-25 minutes before the estimated time. So with all the freebies I ended up with a 1/2 for the price of a 1/4. One of my free 1/8 was Crystal Coma and the other free 1/8 was 3 Kings. 3 Kings was popcorn buds but can't complain at all. Crystal Coma was good. Will definitely be calling these guys again! Very pleased at how easy the process was.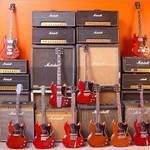 Pr0fess0rSasquatch
2015-06-01 04:52:23 UTC
Late-Night Callers BEWARE!!!
Their page says "Open 9:00am - 10:00pm" but they take their last call at 9:30pm. Everything else about this place is awesome so I'm not going to rate them low just for that, though I do wish they specified this rule somewhere...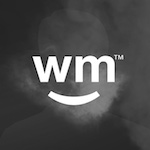 arts89
2015-05-11 23:31:50 UTC
Been Looking
Had a spot, lost it. been going everywhere looking for that bomb, This that place, came thru quick and they hooked it up with a fat ass free eighth for first time patient. all i got to say is i found my new Candy shop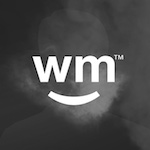 Sfowles2
2015-05-07 22:08:36 UTC
Dank as fuck!
Dank ass bud here. By far the absolute best delivery service ever! You won't regret this i promise!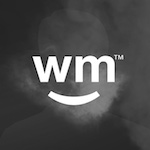 J_Smoker_TC
2015-05-07 19:48:16 UTC
Bud is Super Fire!
What else can I say? Top quality meds for a decent price. This was my first time ordering and I got a free 1/8 and two fat ass pre-rolls!! Can't complain about free weed! Driver was chill and made it within the set time. This is a great delivery service that I will be coming back to!
X
Membership
To access this feature, you need to upgrade your membership. Give your friendly Sales Rep a call today at 844-Weedmaps!
First-Time Patients

***FREE 1/8***

Exclusive Award Winning Flowers and Concentrates

First Time Patients accepted until 7:00pm

Follow Us On Intstagram @ alphamedicine!!!

Announcement
$10G's
Cherry Pie
Sour Diesel
J1

$401/8 PR Paris OG
$801/4 PR SFV OG
$1501/2 PR Crystal Coma
$270OZ PR Chem Dawg #4

3G's $60 Boss Blue Haze
2G's $50 Boss TKO
2G's $90 Boss Tangie
4G's $80 Boss White Widow

$10 off ALL Vader Concentrates

$5 0ff All Bhang&420 Bars!
Available Here
MEMBER SINCE
October 8th, 2012