Reviews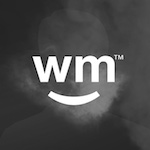 Tanka24
2015-05-19 21:11:14 UTC
Untrustworthy
Just wen you've think you have found a good med shop they start getting scandalous. I have been ordering their Godfather Og since I've been a customer and the other day I see they had it in again in addition to the Godfather F7. I called for the Godfather the original that they have been having which consists of big nugs, they come bringing me some generic godfather f7 which were small nuggets. It was in no way the original Godfather they normally have and they should have just been honest and said so, but no they trying to get over on people instead of being honest. Then they tried to charge the the $60 price of the original godfather when they brought the F7 and it was listed as $55. The worst thing a dispensary can do is lie to their customers to try and get off some bud. Liars. Just lost a customer.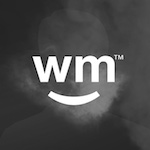 arts89
2015-05-11 23:31:50 UTC
Been Looking
Had a spot, lost it. been going everywhere looking for that bomb, This that place, came thru quick and they hooked it up with a fat ass free eighth for first time patient. all i got to say is i found my new Candy shop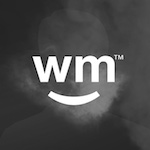 Sfowles2
2015-05-07 22:08:36 UTC
Dank as fuck!
Dank ass bud here. By far the absolute best delivery service ever! You won't regret this i promise!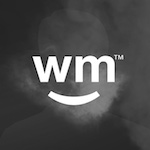 J_Smoker_TC
2015-05-07 19:48:16 UTC
Bud is Super Fire!
What else can I say? Top quality meds for a decent price. This was my first time ordering and I got a free 1/8 and two fat ass pre-rolls!! Can't complain about free weed! Driver was chill and made it within the set time. This is a great delivery service that I will be coming back to!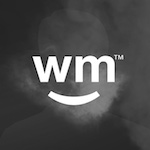 Spiffy Berg
2015-05-07 00:11:13 UTC
Shittiest F#%k-ing dudes!!!
Buds are super fire! But that's why these f#%k-ing douche bags think they can skimp me on my sac every other time i pick up here. F that!! They thought i wouldn't know the damn difference between a quarter and a half ounce.. but I called them back. And they said something must have gone wrong and they marked it a quarter.. b.s. you asked me for 180. sound like a quarter price. i weighed it out. quarter not half o. So y'all had to bring me my money back, and me give back the bud. So let me get this straight..not only do i not have any meds. but they try'd to jip me 180 for a 1/2 o.. to top that all off they wasted my whole day waiting on these Jerks.. these Guys aren't cheap to begin with, but then they have shitty employees with sticky fingers too! Totally Not Cool!!!! Never Go Back To A$$holes!!! I was the last of my friends to remain faithful to alpha medics.. or the last one to get f-ed over. you take your pic. Cant believe i trusted them over everyone else. Go to anyone else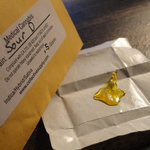 Thetokenblackguy
2015-05-03 20:39:19 UTC
Impressed
I can absolutely recommend this delivery service!
Pros:
1. Amazing Meds (Can't stress this enough!)
2. Driver is very kind.
3. The person picking up the phone is super nice and knowledgeable
4. Sweet deals!
5. Super detailed menu!
Cons:
1. Can be a bit pricey (Quality though)
2. They can be a bit late, but its not too bad.
Try it out, you will NOT be disappointed.
Cheers!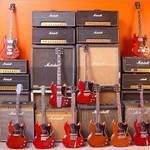 Pr0fess0rSasquatch
2015-05-01 21:50:07 UTC
Top dog (cont'd)
I just received my third delivery and I wanted to say that the driver, Carlos was super chill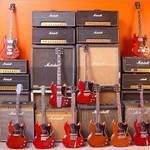 Pr0fess0rSasquatch
2015-05-01 21:37:05 UTC
Alpha is top dog in delivery service!
These guys are my new favorite delivery service. First order was 1g Godfather OG (1st place indica @ Cannabis Cup, couldn't bring myself to pass on that) and 1g Diablo Hash. I am not an indica smoker and that Godfather knocked my ass out cold; intense couch lock and euphoric body load. The FTP 1/8th was almost just as bomb, which you rarely see with FTP gifts. Tim and Justin?(Jacob?) handled my first two orders and both were very helpful in making sure I was satisfied with my meds. Keep up the good work, Alpha!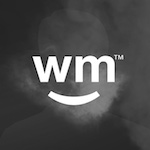 Samf0120
2015-04-29 23:40:39 UTC
Best delivery service ever!
This bus is by far better then any other bud out there right now! This weed gets me super stoned! Gorilla glue and true og is my fav! They are both look and smell super dank! The nugs are so beautiful and crystalized! Highly highly highly recommend! You're missing out if you don't hit them up!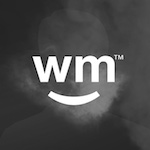 OGmarcos420
2015-04-26 03:59:36 UTC
grate quality buds and good wax
just picked up some white rhino wax really good
X
Membership
To access this feature, you need to upgrade your membership. Give your friendly Sales Rep a call today at 844-Weedmaps!
First-Time Patients

***FREE 1/8***

Exclusive Award Winning Flowers and Concentrates

First Time Patients accepted until 7:00pm

Follow us on Instagram @alphamedicinc get in on the 5 Star Roulette!!!

Announcement
$10 grams:
Diamond OG
XJ-13
OG Con
Blue Cheese
Space Jack

5 grams $50 White Rhino

$40 1/8 King Louie OG
$80 1/4 Gelato Cookies
$100 1/2oz NYC Diesel

$20/g GSC Bubble Hash
$10 off gram Boss Michael Phelps
2 grams $60 Boss AOTA or Boss LA Con

ENJOY ALPHA MEDIC!
Available Here
MEMBER SINCE
October 8th, 2012