Reviews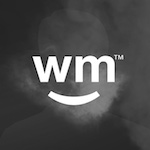 LeanNGreen
2015-08-05 23:07:11 UTC
Strong spot
Great buds. Nice varied selection for their edibles, etc. Fast delivery and nice staff.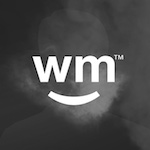 mrbman007
2015-06-03 19:27:59 UTC
Best Buds in North County No Question!
I have smoked every type of Cannabis known. I consider myself a snob or connoisseur of weed. 1105 has by far the best flowers on the market. The service is also excellent. Keep up the good work guys and gal-)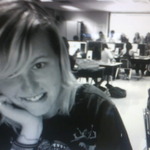 laurynpwns
2014-09-23 00:26:12 UTC
Definitely call them!
Awesome, prompt, and knowledgeable!
Great prices & high quality. And quick delivery times! YAY!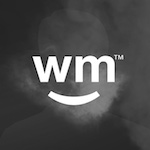 dssSurvivor
2014-08-28 20:37:24 UTC
Fast Delivery;Friendly and Knowledgeable
No risk in paying for the higher Private Reserve brands here. Extremely aromatic and a great full body treatment on vaporizer. Nice full buds with excellent trichome coverage...I mean all throughout the entire bud all the way down to the base. Well developed.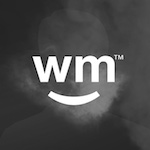 coryp555
2014-05-12 07:52:21 UTC
Tahoe og
I haven't had a stronger bud in a while. Great job guys on a solid bud for a great price.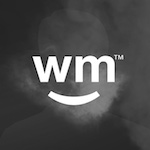 BIGP
2013-12-03 03:40:09 UTC
AWESOME PLANETS
Was looking for good planets and came across 1105 co- op. I don't live in the delivery are but after talking to Patrick just had to have some of his planets and they were amazing. Driving from Santee to north county is well worth it. Keep up the good job Patrick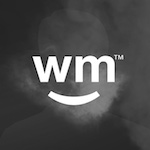 tameimpala99
2013-10-27 19:42:19 UTC
You don't know MMJ until you try 1105
1 personthought this review was helpful!
I've been using 1105 for about 8 months now, and its because 1105 is the best cooperative I've experienced. Yes, the top shelf grams are 25 dollars, and for damn good reason. The planetaries and King's Bread are, hands down, THE best medicine I have ever come across. Smoking their top shelf is another experience. Patrick is the man! He is punctual, polite, and always in good spirits. On top of providing the best meds, he is an experimenting musician. My buddy and I stopped by one of his gigs once, and saw Pat rocking out on the bass!
I am proud to call 1105 my cooperative. Keep doing the good work guys!
-Adam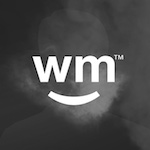 richinpoway
2013-10-25 23:23:02 UTC
Kings Bread and Planetary
1 personthought this review was helpful!
I love getting my weekly delivery of Kings Bread and Planetary from 1105. It is consistent every week and is some of the highest quality medicine available in my area. Thanks and see you soon! :)
Official Delivery Response
Thanks for using our service Rich!
We really appreciate your consistent orders.
1105 Coop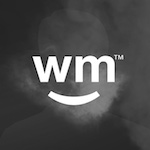 kidrazin
2013-10-25 19:59:15 UTC
Nicest guy I know!
2 peoplethought this review was helpful!
Long time patient here, only good things to say about Patrick, the Co-operative, and the quality of the meds. Tigerlilly is off her meds - don't believe anything she says. Patrick has always been on time, polite, and so has anyone else you have to deal with at 1105. I am extremely satisfied with their service, and have only used 1105 for the past 2 years.
Official Delivery Response
Thank You for your honest and REAL review.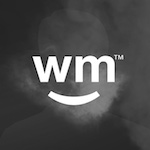 tigerlilly_92027
2013-10-25 01:59:45 UTC
I did not like the way the staff spoke to me.
The main person I'm talking about is Patrick, he's rude, very short with you, takes long to get to you and likes to yell, loud! I'm a very peaceful person and I never want his energy around my house.
Official Delivery Response
We have worked very hard to appease you (Sarah), but each of the 5 times we have dealt with you it has been a massive headache. You are very demanding/manipulative and are not someone we wish to have in our cooperative.
Thank You
1105 Cooperative
X
Membership
To access this feature, you need to upgrade your membership. Give your friendly Sales Rep a call today at 844-Weedmaps!
First-Time Patients
1105 Cooperative has been serving North County San Diego since 2011.

We are accepting New Patients with a Valid Dr. Recommendation and a California Photo ID

Please Call or Text 858-792-1105

$60 Minimum (Free Delivery)
Announcement
MEDS ON SALE:
- $60 1/4s and Mix and Match $200oz
- $90 1/4s and Mix and Match $300oz
- SENSI & CHEEBA CHEWS Mix and Match 25ct ($12) edibles for ($250)
- BHANG STICK CARTRIDGES Buy 5 get 1 Free ($200)
- $10 KIEF

Available Here
MEMBER SINCE
October 19th, 2011
Delivery Areas Served
Del Mar, Cardiff By the Sea, Encinitas, Rancho Santa Fe, Solana Beach, Leucadia, Carmel Valley, Escondido, Rancho Bernardo, 4 S Ranch, Poway, Rancho Penasquitos, Carmel Mountain Ranch, Carlsbad and La Costa