This product is currently unavailable in your area.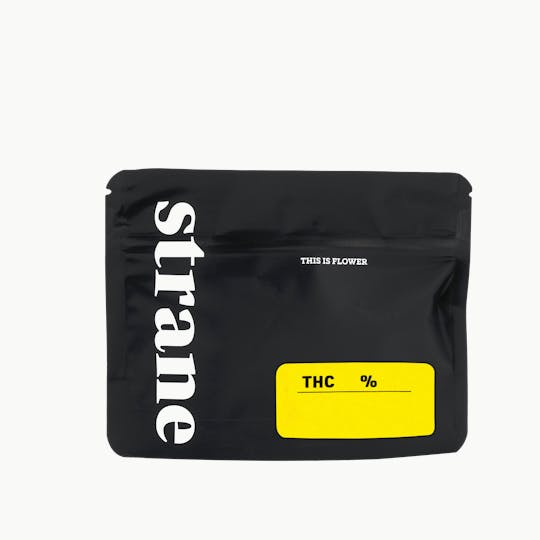 MAC and Cheese| Strane 3.5g
THIS IS a gift from the galaxy. Named for its powerful parents, The Mac x Alien Cheese, Mac and Cheese is a potent hybrid worthy of an inter-planetary reputation. It's known for a signature strong sour flavor with a pungent skunky aroma. Apparently, aliens are into stinky strains. Effects of Mac and Cheese tend to include an uplifting sense of euphoria, elevating a patient's mood and providing mind/body relaxation.

Strane has no pretense and plenty of personality. You won't find a bunch of terms you don't understand, products you don't need or prices you can't afford. From a rotating selection of flower to a range of oil cartridges, PAX Pods and go-to concentrates, these are products designed for the average day—and making it better. But don't let the simplicity fool you. Cannabis cannasseurs will be equally pleased with the strains of Strane—and the premium products of Strane Live. For all of our products, a system of "eye-cons" guides you to sativas (open eye), hybrids (half-open eye) or indicas (closed eye). 
Strane Live makes good on the promise of its name. *Live* extracts become premium, terpene-forward products for consumers who know the difference. In case you're new to the world of live resin concentrates, welcome. You've arrived. These products are made from freshly harvested flower that's frozen before and during the extraction process, maintaining all the goodness of the plant itself: tasty terpenes, healing properties and the full effect you've been hoping for.
Shop Strane
---
Have a question?
We're here to help.