This product is currently unavailable in your area.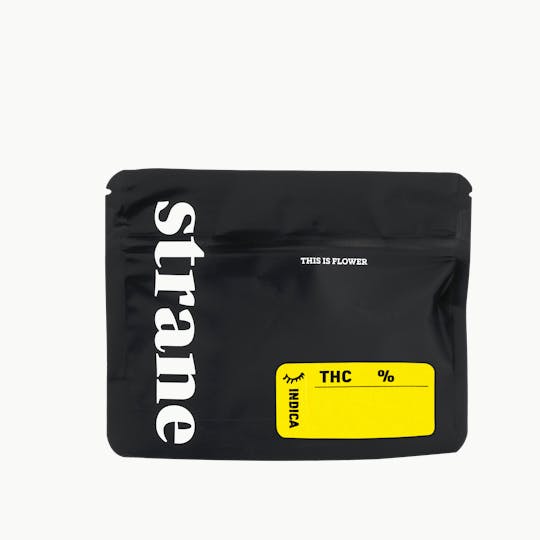 This is sweet and sour! A cross of Gummiez x Grape Gas results in a sour gummy flavor with notes of sweet grapes. Hang on because this potent indicas flavor profile is not over; you can also find light hints of kerosene from its Grape Gas lineage.

Strane has no pretense and plenty of personality. You won't find a bunch of terms you don't understand, products you don't need or prices you can't afford. From a rotating selection of flower to a range of oil cartridges, PAX Pods and go-to concentrates, these are products designed for the average day—and making it better. But don't let the simplicity fool you. Cannabis cannasseurs will be equally pleased with the strains of Strane—and the premium products of Strane Live. For all of our products, a system of "eye-cons" guides you to sativas (open eye), hybrids (half-open eye) or indicas (closed eye). 
Strane Live makes good on the promise of its name. *Live* extracts become premium, terpene-forward products for consumers who know the difference. In case you're new to the world of live resin concentrates, welcome. You've arrived. These products are made from freshly harvested flower that's frozen before and during the extraction process, maintaining all the goodness of the plant itself: tasty terpenes, healing properties and the full effect you've been hoping for.
Shop Strane
---
Have a question?
We're here to help.