This product is currently unavailable in your area.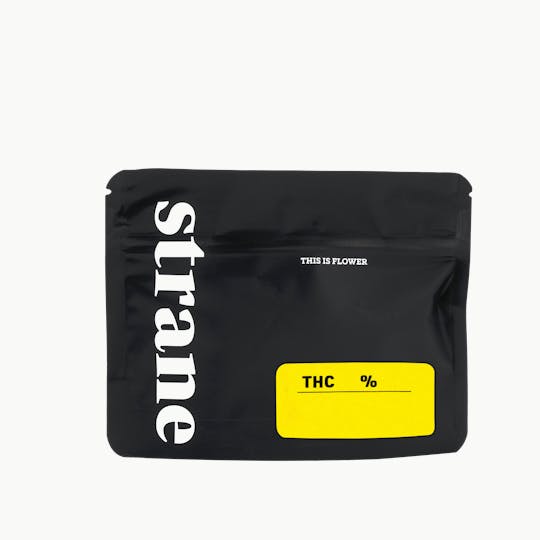 THIS IS not a good choice for vampires. For Dracula and friends, the taste of fresh-peeled garlic and sedating nighttime effects would be dealbreakers. For the rest of us, a complex savory terpene profile and potent indica qualities are what make Garlic Butter a go-to. The taste and scent of this unusual cross of Peanut Butter Breath x Garlic Breath are nutty and earthy, with spicy undertones. Mortals report feelings of soothing cerebral relief, followed by deep physical relaxation and sedation. Assuming you aren't nocturnal, Garlic Butter is an ideal evening into nighttime strain. Good with Italian dinner and warding off evil.

Strane has no pretense and plenty of personality. You won't find a bunch of terms you don't understand, products you don't need or prices you can't afford. From a rotating selection of flower to a range of oil cartridges, PAX Pods and go-to concentrates, these are products designed for the average day—and making it better. But don't let the simplicity fool you. Cannabis cannasseurs will be equally pleased with the strains of Strane—and the premium products of Strane Live. For all of our products, a system of "eye-cons" guides you to sativas (open eye), hybrids (half-open eye) or indicas (closed eye). 
Strane Live makes good on the promise of its name. *Live* extracts become premium, terpene-forward products for consumers who know the difference. In case you're new to the world of live resin concentrates, welcome. You've arrived. These products are made from freshly harvested flower that's frozen before and during the extraction process, maintaining all the goodness of the plant itself: tasty terpenes, healing properties and the full effect you've been hoping for.
Shop Strane
---
Have a question?
We're here to help.